Symantec Endpoint Security: Protection, Prevention and Innovation
Delivering the best to our customers
Symantec Provides Industry-Leading Endpoint Performance
Each year more than 10,000 large Mergers and Acquisitions (M&A) take place in America. These business combinations often present our customers with new opportunities to unify and improve their cyber security. Symantec, a division of Broadcom Software, viewed M&A through another lens two years ago when Broadcom acquired Symantec, and some raised questions about the future of our product and service offerings from that change.
Newer upstarts were particularly eager to sow old-fashioned FUD - fear, uncertainty, and doubt - hoping to pick off customers who might fear that the change would diminish what Symantec could deliver. We'd like to bring you up-to-date with what actually happened and expose as unsubstantiated the claims of fact-challenged competitors about our protection, performance, and value.
Let's start with independent evaluations of our endpoint protection: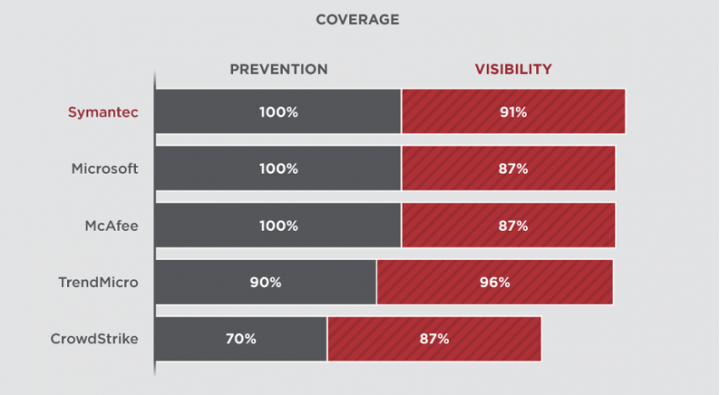 In the 2021 published Gartner® report, Technical Professionals Solution Scorecard for Symantec Endpoint Security [1], we received an overall score of 90 out of 100. "Symantec Endpoint Security (SES) satisfies 97% of Gartner's Required criteria, 86% of Preferred criteria, and 73% of Optional criteria for endpoint protection platforms (EPPs), resulting in an overall weighted score of 90%."
Continue having the Best Protection available for cross-platform endpoint protection according to AV-TEST. We've won the AV-TEST Top Product award consistently by scoring in the highest tier in each bimonthly test cycle since Feb 2018.
Retain the highest AAA ranking from SE Labs for the past 30 consecutive quarters and frequently lead the top tier for our total accuracy rating.
Customers also say we're among the best. We're defending 100 million endpoints — advancements that generate increasing customer value, differentiate us from our competitors and will keep us on top.
Continuous Innovation Drives Better Protection
Being first to market with new features generates buzz, but we know the most significant innovations are the ones that drive the most effective defense. We focus on establishing the earliest protection and detection possible across our entire endpoint product line. The package includes multiple prevention capabilities powered by advanced machine learning as well as Adaptive Protection, Application Control, Threat Defense for Active Directory, EDR, Threat Hunter, integrated threat intelligence, and mobile coverage for iOS and Android.
Symantec delivers timely results via technology, innovation and security analyst expertise and experience. For example, Symantec's analytics use on-agent detectors, one of the most significant threat detection networks in the civilian world. Our team includes highly credentialed, expert threat-intelligence analysts who review global threat incidents and directly elevate the most critical ones into customers' endpoint consoles, accelerating detection and rapid resolution.
Symantec delivers timely results via technology, innovation and security analyst expertise and experience.
Symantec has years of extensive security domain expertise across network, information, identity, and endpoint control points. SES Complete is a proven solution for Endpoint Security, offering a single agent. In addition, no additional agents are needed for the flexibility to choose or switch between management options: on-premises, full cloud deployment, as well as hybrid mixes.
While there are more expensive endpoint solutions, there are no better-performing options. A case in point: When the 2020 Sunburst/SolarWinds attack disabled many endpoint agents, Broadcom Software customers were protected by our tamper protection technology, a solution included in our products for more than a decade.
Wanting the Best Value
We believe third-party analysts validate the economic value of our products. Broadcom commissioned Forrester Consulting to conduct a Total Economic Impact™ (TEI) study and examine the potential return on investment (ROI) enterprises may realize by deploying Symantec Endpoint Security Complete. The study highlights our ROI:
While these numbers are great, it's important to know what that may mean for your enterprise. First, Forrester bases these figures upon an average "composite" customer. They've determined that SES has a $4.4 million net present value and that payback for the solution occurs in fewer than six months.
The quantified benefits used to calculate the payback include these three highlights:
Cost avoidance of security breaches
Consolidation and simplification of the security stack
Efficiencies in remediation time
The Forrester study also noted that our other advantages include:
One agent/one console architecture (similar to security stack simplification)
Better communication across security layers
No security gaps (at least minimized) and no redundant scanning
Automation (e.g. adaptive protection); we do the research and can automatically update policies for customers
The power of our Global Intelligence Network (GIN) and the decades of expertise/experience of our threat intelligence analysts
Finally, it's worth noting that we're not coasting on past achievements. We're all in on advancing our value proposition, continuous innovation, and industry-leading technologies.
Since we became a division of Broadcom Software, our R&D technology investments have only continued to rise. New SES Complete features such as Adaptive Protection demonstrate that our unique approach to prevention and protection technologies disrupts would-be attackers. And we're making critical investments in advanced machine learning and artificial intelligence to block attacks in real-time and identify evolving threats across device types, operating systems, and applications.
To learn more about SES Complete, please visit its webpage.
[1] Gartner, Solution Scorecard for Broadcom (Symantec) Endpoint Security, 21 May 2021, Jon Amato, Sushil Aryal
Gartner does not endorse any vendor, product or service depicted in its research publications, and does not advise technology users to select only those vendors with the highest ratings or other designation. Gartner research publications consist of the opinions of Gartner's research organization and should not be construed as statements of fact. Gartner disclaims all warranties, expressed or implied, with respect to this research, including any warranties of merchantability or fitness for a particular purpose.
GARTNER is a registered trademark and service mark of Gartner, Inc. and/or its affiliates in the U.S. and internationally and is used herein with permission. All rights reserved.
Symantec Enterprise Blogs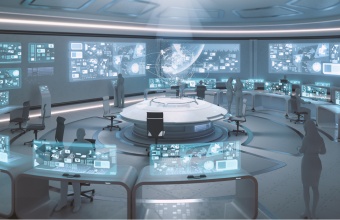 Protection by the Numbers
With cyber attacks surging and taking down the likes of hospitals, gas pipelines, and a string of grocery stores, it's best to keep an eye on evolving threats so you can protect yourself.
Watch Now
Symantec Enterprise Blogs
Symantec Enterprise Blogs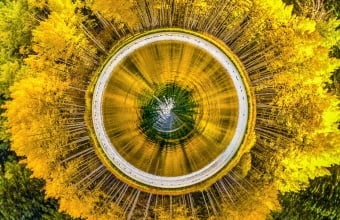 Finding breaches is good but preventing them is critical
Want to comment on this post?
We encourage you to share your thoughts on your favorite social platform.