Why MEDR is Key to Helping Government Combat Stealthy Threats
Managed EDR accelerates cyber response – which is especially important for government agencies under siege from increasingly savvy malicious attackers
In today's threat landscape, cyber security requires more than a strong defense. State and local government agencies need the ability to proactively seek out and remediate stealthy threats to reduce the efficacy of attacks. That is the premise behind Endpoint Detection and Response (EDR) solutions. And while some agencies might believe they don't have the skillsets or resources within their teams to effectively use EDR solutions, they shouldn't settle for traditional methods - there is an answer.
EDR solutions are designed to help cyber teams deal with the increasing sophistication of cyber threats, as malicious actors continue to adapt their techniques to evade detection and exploit unknown vulnerabilities. The longer they remain undetected in an environment—what's known as dwell time—the more damage they can do. In fact, a 2018 study by Ponemon Institute found the average dwell time is 191 days.
Those threats are also growing more dangerous. For example, according to Symantec's 2019 Internet Security Threat Report, an increasing number of groups are targeting systems that will enable them to disrupt operations. So how can state and local agencies better protect their systems? It starts with the endpoint.
How Symantec EDR Can Help
Symantec EDR addresses these challenges by accelerating capabilities across the cyber lifecycle, including providing some key functions:
Detect and expose: EDR reduces the time it takes to discover a breach and determine its scope, using machine learning and behavioral analytics to identify suspicious activity and detect and prioritize incidents based on risk.
Investigate and contain: EDR includes Targeted Attack Analytics, which uses artificial intelligence and machine learning to analyze global threat data and provides threat hunters with indicators of compromise for which to search in their own environments. If indicators are found, potentially compromised endpoints can be quarantined until the investigation is complete.
Resolve: EDR supports the rapid remediation of impacted endpoints, including deleting malicious files and associated artifacts and blacklisting files to prevent future attacks.
Integrate and automate: EDR provides the cyber team with a unified view of incident data and actions from across the enterprise. It also supports the use of playbooks that automate the work flows and best practices of investigators.
Taken together, these capabilities augment the work of an agency's security operations center (SOC), increasing the productivity of cyber experts and providing better visibility into the organization, both on-premises and in the cloud.
Still, state and local agencies might find the concept of EDR a bit daunting. Advanced investigations and threat hunting are sophisticated skillsets that agencies might not have on staff. And their cyber experts likely are already putting in long hours working on existing security projects and dealing with immediate threats, leaving little time for proactive detection and in-depth investigations.
In these cases, many agencies are considering third party security service providers who can work closely with their teams and provide these unique capabilities.
Symantec Managed Endpoint Detection and Response
Symantec MEDR provides the human expertise and resources needed to accelerate state and local agencies' cyber detection and response programs.
Over 500 certified cyber security professionals, with extensive experience in security monitoring, threat hunting, advanced investigations, and adversary threat intelligence deliver the MEDR service from across six Symantec SOCs around the globe. MEDR analysts are armed with Symantec EDR, removing the burden of having to put another agent on the endpoint. MEDR is powered by Symantec SOC Technology Platform big data analytics and Symantec Global Intelligence Network (GIN) correlation, resources that are difficult and expensive to establish and manage in-house for many agencies.
The relationship between the MEDR team and the agency's team is critical to help meet the agency's security and business goals. MEDR teams are assigned by industry and region, bringing extensive experience and expertise for the unique challenges facing state and local agencies today. MEDR analysts are accessible 24x7 via phone, portal, email, and online chat and provide agencies with business reviews, custom monthly reports, emerging threat reports, threat landscape webinars, and much more. MEDR core capabilities include:
Managed Threat Hunting – automated hunting of emerging IoCs and TTPs enhanced with human analysis to detect threats that other security technologies may miss
Remote investigations – proactive investigation of suspicious threat activity across on-prem and cloud endpoints
Pre-authorized remediation – rapid remediation of compromised endpoints using pre-authorized actions, which is especially critical during off-hours attacks
Agencies require a high caliber of capabilities to maintain a strong cyber posture in today's evolving threat landscape. For many agencies, Symantec MEDR is the best way to make that necessity a reality.
Symantec Enterprise Blogs
Symantec Enterprise Blogs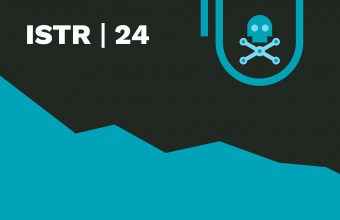 ISTR Volume 24 is here, providing insights into global threat activity, cyber criminal trends, attacker motivations, and other happenings in the threat landscape in 2018.
Symantec Enterprise Blogs
Want to comment on this post?
We encourage you to share your thoughts on your favorite social platform.