Symantec Takes Microsoft Purview to the Next Level
New DLP and CASB integration with MS Purview enhances data security
Safeguarding sensitive data has become paramount for organizations across various industries. But while traditionally stored on premises, customer records, financial data, and intellectual property have now found their way into the cloud. Data protection has become complex.
Microsoft Purview Information Protection (formerly known as Microsoft Information Protection or MIP) offers a solution to discover, classify, and safeguard sensitive information within organizations. By employing sensitivity labels, organizations can enforce varying levels of restrictions based on the content's nature. This ensures that data is properly encrypted and access is controlled. Symantec DLP Core and DLP Cloud integration with Microsoft Purview Information Protection simplifies and enhances this data protection.
By leveraging Symantec's Data Loss Prevention (DLP) policies, the process of applying labels becomes automated. In cases where DLP policies are violated, sensitive labels are automatically applied. Thanks to DLP, these labels can even be used to automatically encrypt the files in Microsoft Purview. And organizations can configure policies in Symantec DLP to inspect encrypted files and emails through Microsoft Purview Information Protection.
With the Symantec integration the inspection process allows for the scanning of sensitive information, regardless of whether the data is on the cloud or on-premises. Policies can also be configured to detect the presence of sensitive labels and respond to them regardless where they live. Depending on the response rule, files containing sensitive data can be quarantined, deleted, or access can be revoked for risky users.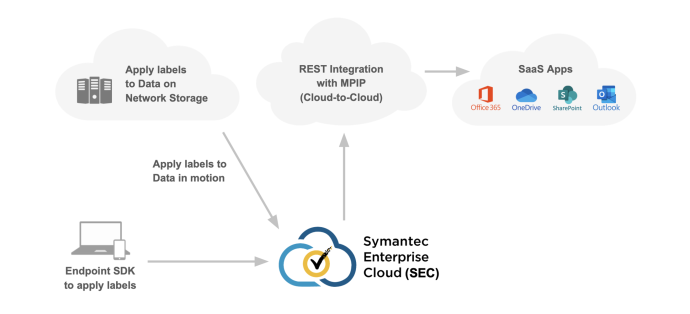 The integration of Symantec technologies with Microsoft Purview Information Protection not only enables the inspection of encrypted files for sensitive information but automates the application of sensitivity labels based on the content's sensitivity. By combining these robust capabilities, organizations can ensure that their sensitive data remains secure, regardless of its location.
For in-depth information please see our TechDoc.
Symantec Enterprise Blogs
Strengthening US Federal Agencies' cloud-first strategy with cloud-native security
Symantec Enterprise Blogs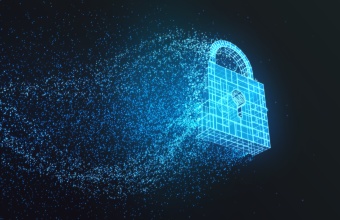 A comprehensive overview of attack chain disruption with Adaptive Protection
Want to comment on this post?
We encourage you to share your thoughts on your favorite social platform.