Symantec Enterprise DLP Named a Gartner Peer Customers' Choice
Enterprise customers are choosing Symantec
For the second straight year, Symantec Enterprise, a division of Broadcom (NASDAQ: AVGO), is a Gartner Peer Insights Customers' Choice, with our DLP solution. We believe this recognizes our ability to protect enterprise customers from a constellation of increasingly dangerous threats to their data.
Also, we know this represents the enormous investment of time and effort put in by our team - developers, computer scientists, sales, marketing and customer support - to make sure that our users remain ahead of adversaries.
Important Now More Than Ever
But while our data loss prevention technology has long been an essential tool to help businesses protect their important information, it's even more essential today due to the COVID-19 pandemic. To keep their employees safe, enterprises are allowing - and in many cases requiring - them to work from home. An estimated 42% of Americans now work remotely, compared to just over 5% in 2017. At the same time, however, this historic shift also presents enterprises with a myriad of new cyber challenges around data security.
Employees now regularly access sensitive corporate information as they shelter in place. We'd like to believe that they rigorously observe best practices to ensure security when it comes to working remotely. The reality is that many are likely to be lax about observing corporate protocols when working from home. That's why enterprises need to be able to extend the same blanket of strong security protections that guarded employees when everyone worked at the corporate campus.
Even during more normal times, companies would need to know that their information will remain secure even when employees, sometimes using unmanaged devices, access corporate resources from outside of the office. That task has been complicated by this extraordinary period in our history where it's no longer enough for enterprises to be concerned with just one or two control points like email and web browsers.
But while our data loss prevention technology has long been an essential tool to help businesses protect their important information, it's even more essential today due to the COVID-19 pandemic.
Security managers must also think broadly about the range of potential threats wherever enterprise information may reside - from endpoints to storage repositories and SaaS applications such as Box. This is where Symantec DLP makes sure data doesn't land in the wrong hands.
Our integrated DLP and Cloud Access Security Broker (CASB) can intelligently inspect content at the secure access service edge and allow security teams to readily detect sensitive data movement and consistently apply data protection policies logically closer to the resources being accessed while eliminating unnecessary latency. It also enables fast remediation of exposed data at the point of creation or use through inline and API-based controls.
A further point of differentiation: the integration of Symantec's DLP with our industry-leading Symantec Endpoint Protection (SEP) product adds further threat awareness capability. This is important since not every dangerous application can immediately be classified as a bad application. The process may start with an application carrying an unknown reputation when very little is still known about it. The upshot: Symantec's SEP-DLP combination prevents any application with an unknown provenance from accessing sensitive information until there's a final verdict. Our competition doesn't have anything comparable to this offering and certainly nothing on this scale.
GDPR and Privacy
Symantec DLP fills another critical function for companies seeking to comply with the enactment of more stringent regulations governing data privacy protection across the globe starting in Europe with the 2018 debut of GDPR and subsequently in the US with the rollout of the California Consumer Privacy Act.
We live in a new era where there's more attention to privacy and regulators are passing laws to protect the privacy of data belonging to employees, customers and prospects. Here's another instance where Symantec DLP technology will protect data both in managed and unmanaged environments by scanning all communication channels, such as email, web, and cloud applications as well as data storage locations while using our advanced technologies to identify specific patterns to discover sensitive regulated information.
Symantec Leading the Way
Since our acquisition by Broadcom last year, our product development investment in DLP has increased and we're executing with more energy than ever.
It's important to note that not all DLPs are created equal. The technology must be able to scale and perform in an enterprise scenario. That can be a challenge given how information now resides in office files, PDF documents as well as all kinds of text-based files, which are unstructured. It's also increasingly common to find data sitting inside of image files. Meanwhile, customers need a great deal of configurability in their DLP since large organizations with far-flung operations may include varying restrictions based on local rules, not to mention different do's and don'ts in certain geographies.
It's important to note that not all DLPs are created equal. The technology must be able to scale and perform in an enterprise scenario.
Ultimately, a great DLP solution needs to be able to accommodate for all of that diversity with flexible and robust access controls so enterprises know who can access what data. All that comes standard with Symantec.
And it's hardly the last time we're going to improve our DLP. We have multiple integrations in progress - some we can talk about now and others that we'll publicize in the future.
These and other new features in the product development pipeline explain why our customers keep looking to Symantec. And we'll keep working tirelessly to keep them secure and connected!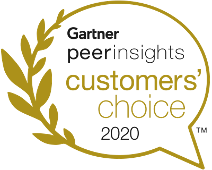 The GARTNER PEER INSIGHTS CUSTOMERS' CHOICE badge is a trademark and service mark of Gartner, Inc. and/or its affiliates and is used herein with permission. All rights reserved. Gartner Peer Insights Customers' Choice constitute the subjective opinions of individual end-user reviews, ratings, and data applied against a documented methodology; they neither represent the views of, nor constitute an endorsement by, Gartner or its affiliates.
Gartner does not endorse any vendor, product or service depicted in its research publications and does not advise technology users to select only those vendors with the highest ratings or other designation. Gartner research publications consist of the opinions of Gartner's research organization and should not be construed as statements of fact. Gartner disclaims all warranties, expressed or implied, with respect to this research, including any warranties of merchantability or fitness for a particular purpose.
Symantec Enterprise Blogs
Symantec Enterprise Blogs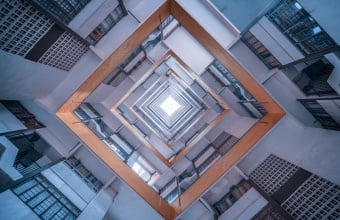 Focusing on Simplification To Help Our Customers & Partners Win
Symantec Enterprise Blogs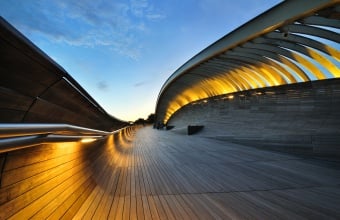 Users and data are everywhere. Data loss prevention also needs to be everywhere.
Want to comment on this post?
We encourage you to share your thoughts on your favorite social platform.