Symantec Email Security named Top Player by Radicati Group
Latest results once again recognize Symantec technology as a leader in email security
The Radicati Group has once again named Symantec, a division of Broadcom (NASDAQ: AVGO), a Top Player in the Radicati Secure Email Gateway - Market Quadrant 2020. Radicati published the first Secure Email Gateway Market Quadrant in 2016, and Symantec has consistently been awarded the Top Player rating in every report published over these last five years.
Radicati's approach follows a well-established process and methodology which ensures a consistent level of research across all areas, and their reports are structured in the same manner to understand how trends vary from year to year. Vendors are evaluated based on Functionality and Strategic Vision, and Top Player status is only awarded to those few vendors that excel in both dimensions.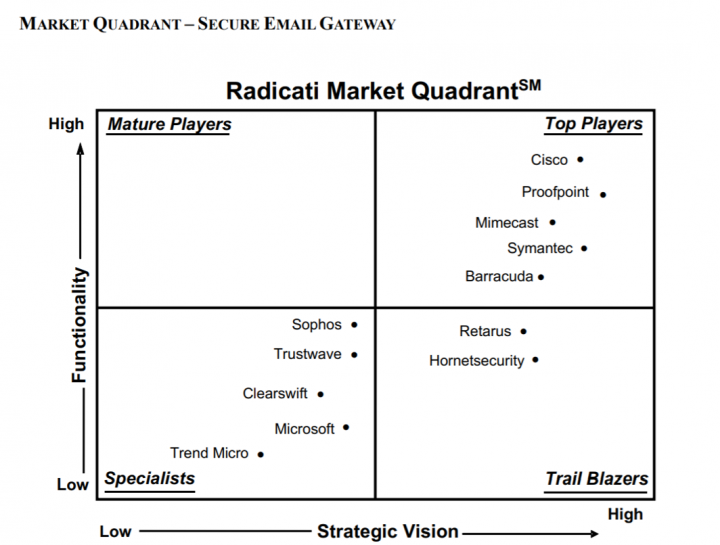 Functionality is evaluated according to the breadth and capability of each vendor's solution. The Email Security portfolio integrates with the Symantec Integrated Cyber Defense Platform (ICD), allowing tight integration with other security technologies, including Data Loss Prevention (DLP). Symantec offers:
Fully flexible deployment, spanning on-premises appliance, cloud service or hybrid
Business Email Compromise, including impersonation controls, sender authentication, email scam analysing technology, staff awareness training and applying customer headers to potentially risky email. As well as supporting sender authentication standards (such as DMARC, SPF and DKIM), Email Fraud Protection automates how organizations achieve DMARC enforcement
Advanced Threat protection including cloud hosted sandbox technology, phishing readiness assessment and training, and a broad set of email security and targeted attack analytics
Protection against URL and phishing threats including click-time protection, phishing variant detection, and webpage and attachment isolation
Enhanced protection of Office 365 environments. Symantec Email Security uses Office 365 APIs and integrates with Symantec CloudSOC (CASB) and Data Loss Prevention to provide highly accurate protection against email threats, account takeover, cloud file shares that host malware and sensitive data loss
Leading Data Protection as Email Security integrates with Symantec DLP for detection, consistent policy and email encryption control
Strategic Vision, as defined by Radicati, refers to the vendor's strategic direction, which comprises a thorough understanding of customer needs. Broadcom focuses on customer needs and technology leadership, investing $4.7 billion in R&D annually. The priorities for Symantec Email Security are:
Enhanced email analytics to help customer's detect, respond and remediate advanced and sophisticated attacks
Ongoing investment in delivering class-leading levels of protection efficacy
Simplicity and expanding the integrations available with our Integrated Cyber Defense Platform
Radicati's evaluation of Symantec Email Security highlights the strengths that our customers rely on every single day to ensure highly accurate and effective protection against a wide range of email threats. Symantec's mission is to continually enhance the protection we offer both now and in the future.
Symantec Enterprise Blogs
Industry Report
Symantec Enterprise Blogs
You might also enjoy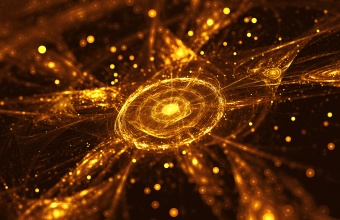 Latest results once again prove that Symantec technology is the leader in security
Symantec Enterprise Blogs
You might also enjoy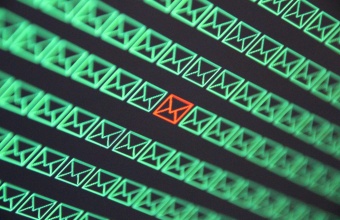 Powerful protection: A leading email security solution with isolation technology
Want to comment on this post?
We encourage you to share your thoughts on your favorite social platform.