Symantec Edge SWG and Proxy: It's Upgrade Time
Five key benefits will leave your security strategy in a far better position than before
Upgrades are part of life – when it's time, we're best off making the most of them. It's true that upgrades involve planning, commitment, and some work - but after the upgrade is done, you can point to new features that will serve your organization well now and in the future. That's particularly true of the Symantec Edge Secure Web Gateway (SWG) Operating System 7.3 (SGOS), which is replete with capabilities that will more than compensate for the task of upgrading. Here are five key benefits:
High-risk isolation. Too often, even knowledgeable users click on a bad link, compromising their system and opening the door for advanced persistent threats (APTs), ransomware, and potentially millions of dollars in costs and reputational damage. It doesn't have to be that way. Symantec Web Isolation takes web traffic that is either at a risk level greater than 5 or uncategorized, and sends it to a safe, isolated environment hosted on Google Cloud Platform that delivers amazing performance and scale. Users receive only images of the web site while the traffic is evaluated further. Isolating questionable content so that it never reaches a user's system will go far to help you implement a zero-trust cybersecurity strategy, because that unknown or risky content is in fact never trusted and reaches the user. Some users pay extra for this capability from a specialized vendor, but with Symantec Web Protection it's included at no additional cost and available when you upgrade your Edge SWG appliances to SGOS 7.3.

Good-bye to Java. While Java is a great programming language and has been useful to the Symantec environment over the years, it is becoming an untrusted platform that requires regular updates. This complicates management and makes the maintenance of a fully secure environment difficult. Moving on from Java will do away with the need to download current versions. Instead, we're implementing cloud-based, web-native management that will simplify tasks while giving you a consistent look and feel.

Aggregate Health Status Monitoring. As networks add more devices and locations, monitoring becomes more challenging. In SGOS 7.3, we're including the ability to observe granular health status based on proxy services such as Domain Name Service (DNS), Internet Content Adaptation Protocol (ICAP), network reachability, and more. This will help signal to upstream load balancers the availability of the proxy and services. If there are issues with a proxy, you can stop pushing traffic toward it and reroute it, saving troubleshooting time and labor.

Transport-Layer Security (TLS) 1.3. Symantec has always delivered leading encrypted traffic management capabilities and full TLS 1.3 support in SGOS 7.3 is in keeping with that commitment. Moving to the latest version of TLS will enable you to avoid the vulnerabilities of earlier versions. With TLS 1.3, you'll be able to maintain the greatest possible security by adhering to the latest cipher suites, as well as using proper cipher management and strength controls. And because we support TLS 1.3 in both on-premises and cloud SWG offerings, you can move readily between Edge and Cloud SWG.

Universal Policy Management. As organizations disperse their IT infrastructure across hybrid clouds, management headaches multiply. To simplify administrative tasks, we incorporated deployment flexibility in SGOS 7.3 so you can manage all your SWG instances, whether on-premises Edge appliances or Cloud SWG, with the same security and acceptable use policies. And because your policies follow the user regardless of where traffic is inspected, you will be able to better support branch offices and remote users via cloud SWG.
Also consider
With any new release, stability is a valid concern. However, Symantec's Cloud SWG has been running SGOS 7.3 for months, establishing a solid track record. Because it has worked well for millions of users in a cloud environment, it is safe to say it will work well for you in your own environment. More importantly, SGOS 7.3 is the long-term release (LTR). That means that all forthcoming enhancements – including features you will need in the future – will be built on 7.3.
Finally, it's important to remember that end-of-life is also part of life. On December 31, 2023, Broadcom will end support for SGOS 6.7. That means if you call with an issue after that, you will be asked to upgrade. Wouldn't you rather plan your upgrade on your own terms? There's plenty of time to schedule it – if you start now.
To learn more, visit our growing Symantec Web Protection video playlist for a for a peek at High Risk Isolation and other features you might be missing.
Symantec Enterprise Blogs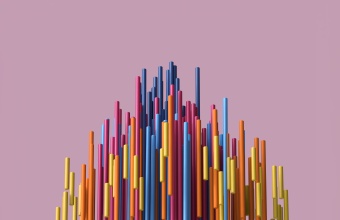 Reduce risk, improve productivity, and increase agility
Symantec Enterprise Blogs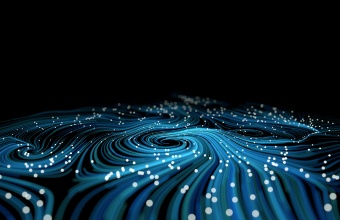 Vendor consolidation, integrations, differentiation and silo elimination in one neat offering
Want to comment on this post?
We encourage you to share your thoughts on your favorite social platform.