The Symantec Endpoint Security Approach
Solving Endpoint Challenges Across the Enterprise
At Symantec, a division of Broadcom (NASDAQ: AVGO), we recognize the challenges CISO and SOC analysts are facing as they search for the best endpoint security solution to protect the modern enterprise. These challenges have been compounded by the increase in advanced virulent malware strains, complexity of the cloud journey and of course COVID-19-related, unplanned, remote workforce. Some of the challenges we see include:
The need to evaluate and coordinate multiple security vendors, technologies, and dashboards
Multiple point solutions seemingly required for complete endpoint protection
A plethora of agents and the complexities related to deploying and managing them
Hiring and retaining security talent needed to run all these tools is costly and challenging
Despite the huge effort to build a seamless solution via various vendors, you may still end up with security gaps, configuration errors, and operational risks
High ongoing maintenance and costs
In response to what we have been hearing, we are constantly innovating keeping the challenges large enterprises face in mind. Our focus is on delivering the best-in-class protection and ROI to delight our customers -both Security Analysts and CISOs alike. We have been listening to our customers and are launching the following enhancements to our Symantec Endpoint Security Complete (SESC) solution now:
Threat Hunter
Additional integrations into Symantec's Unified Cloud Console
Expanded MITRE ATT&CK® technique detections
Behavior Isolation
Mobile with new protection and privacy features
Device group synchronization with Azure Active Directory
User and location based policy targeting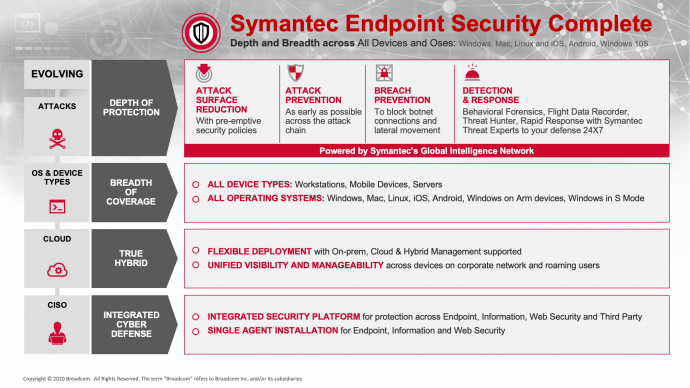 To learn more and continue this conversation please watch the video below for a roundtable discussion with Archana Rajan, Head of Product Management - Endpoint Solutions, Symantec Enterprise Division, of Broadcom, and Chris Sherman, Senior Analyst, Forrester and myself - as we discuss Achieving Better ROI with your Endpoint Solution. Some key areas of discussion include: key challenges that CISOs face, and what's top of mind when we look for endpoint security solutions to secure their enterprise. One of the hardest problems is staying up-to-date on the right tools to defend against evolving threats. Harder yet, is unifying them into one seamless solution. For many CISOs, purchase decisions become an endless cycle of weighing costs against critical features and people required to operate them. In the past, there were always trade-offs, and often full protection was not achieved. With SES Complete, the need to compromise between cost and full protection is over.
Symantec Enterprise Blogs
White Paper
Symantec Enterprise Blogs
You might also enjoy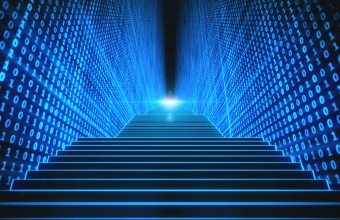 As endpoint attacks multiply, users need to work with a marketplace leader – now, more than ever
Want to comment on this post?
We encourage you to share your thoughts on your favorite social platform.