Trust Your Endpoint Protection to a Proven Leader
As endpoint attacks multiply, users need to work with a marketplace leader – now, more than ever
In business like in sports, the more successful you are the harder people will try to take your place as a leader. At Symantec, a division of Broadcom (NASDAQ: AVGO), we thrive on winning products -- those that protect our customers, stop the attackers and also beat our competitors. Winning, for us, is making a real difference for our customers. We let the strength of our products and satisfaction of our customers speak to our leadership in the security industry.
Indeed, Symantec Endpoint Protection (SEP) continues to accumulate accolades - 5 years in a row as the best protection winner of the prestigious AV test - and now also the best performance winner, the only product to win in both categories. It's also the foundation upon which we built Symantec Endpoint Security (SES) Complete.
Meanwhile, SEP continues to thrive even as our flagship endpoint solution SES Complete continues to gain ground with enterprises. We're seeing record demand from customers for the full range of protection offered in SES Complete, widely recognized as the most complete endpoint offering in the market.
In addition to SEP and SES Complete, SES Enterprise is available to add cloud management for SEP as well as extend protection to mobile devices, with mobile threat defense for iOS and Android. All of these options use the same high performance agent that our customers use and love today.
Defense in a Dangerous Security Landscape
Unfortunately, the world of endpoint security is anything but easy nowadays. In fact, customers regularly wind up buying a myriad of security endpoint solutions in a pell-mell effort to better defend themselves. I'm no longer surprised when a CISO tells me their organization uses as many as eight different products made by eight different competitors. That's not protection. That's a recipe for chaos.
Think about what ensues. Not only do you wind up deploying multiple agents - from multiple vendors - on multiple devices - but you also need to spend enormous effort integrating different consoles and technologies on the backend. Even then, there's no guarantee that your security will be improved. Besides, if you misconfigure something incorrectly, the operational risk could be potentially catastrophic as threat actors of various stripes will try every possible technique imaginable to exploit vulnerabilities. And they now have the tools and expertise to do just that.
Unfortunately, the world of endpoint security is anything but easy nowadays.
It's why organizations need to be able to recognize and stop a breach attempt as early as possible. Most security vendors talk about detecting and stopping intruders after a breach, and frankly, that's not good enough. Detecting a breach could already be too late, which is why preventing a breach is so valuable. Once inside, attackers move rapidly, scooping up data and other coveted information. You need preventive coverage all across the attack chain, and across all device types, starting at the point of origin. But most vendors don't have the necessary intrusion prevention capabilities that would stop threats based on their network characteristics. They do not have attack surface reduction, they do not have deception -- all designed to prevent attacks up front.
As we've all been reminded during the COVID-19 crisis, nobody knows what's going to hit them next. As attackers find new ways to avoid detection, nobody knows what is going to hit them next either. That's why you need a vendor with the depth and breadth of technology expertise across the attack chain -- prevention, protection, detection, and remediation.
Detecting a breach could already be too late, which is why preventing a breach is so valuable.
Furthermore, as enterprises respond to the COVID-19 pandemic, the nature of work is changing with more employees than ever working from their homes. It points to a future in which the number of unprotected endpoints - both desktop and mobile - will likely increase at exponential rates. Here is where SES Complete offers an indispensable component of an enterprise-wide defense arsenal.
SES Complete delivers all of our cloud-powered technologies with a single agent per OS, protecting all device types (workstation, laptop, mobile, server) and all OSs (Windows, MacOS, Linux, iOS, Android, Windows 10 on ARM, Windows 10 in S mode). Further, SES Complete gives SOC teams the tools they need to detect and respond to attacks, and a new threat hunter capability to identify potential breaches and remediate quickly and it can be managed on-prem, in the cloud, or as a hybrid installation.
Our leadership in endpoint security will remain unsurpassed as we continue to invest in new approaches to finding and stopping attacks at the endpoint with SEP, SES Enterprise (adds cloud managed and mobile threat defense) and SES Complete (adds advanced protection, EDR, and Threat Hunting capabilities).
Endpoint security is more important now than ever. Make sure you are protected by the best.
Symantec Enterprise Blogs
Symantec Enterprise Blogs
You might also enjoy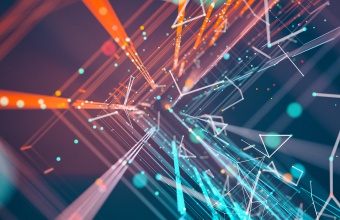 Latest results from independent lab AV-TEST once again prove Symantec technology is unsurpassed
Symantec Enterprise Blogs
You might also enjoy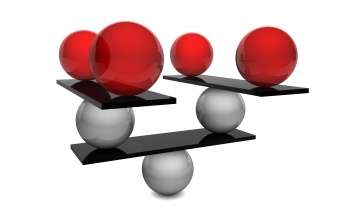 Broadcom/Symantec Enterprise Division was recognized as a 2020 Gartner Peer Insights Customers' Choice for Endpoint Detection and Response Solutions as rated by its customers
Want to comment on this post?
We encourage you to share your thoughts on your favorite social platform.