Symantec Enterprise and Williams: Continuing Five Years of Secure Digital Transformation
Solutions for the Digital Age
Symantec Enterprise, a division of Broadcom (NASDAQ: AVGO), is concentrating on the needs of enterprise customers, with a focus on stability, integration and innovation. A key area of investment is the Integrated Cyber Defense (ICD) strategy, which delivers two key benefits to customers: First, it enables products to work efficiently together, which drives down cost and saves customers money; second, products talk to one another, increasing the effectiveness of Symantec technologies and accelerating the ability to respond to threats.
With that focus, Williams Racing saw Symantec as an obvious choice to address their data security needs. Over the past few years, Williams CIO, Graeme Hackland, has made great strides in addressing security challenges that cropped up both within their corporate environment and from external threats, while also ensuring connectivity and data transfer speeds increased.
If an account gets compromised and suspicious behavior transpires, we can shut it down. We'd be in huge trouble without Symantec. - Graeme Hackland, CIO Williams Racing
Williams generates as much as 800 gigabytes of data over a racing weekend that teams then review to make changes and help a car's performance during practice or in a race. But the company's engineers in the UK often would only get a chance to look at some of the data after the fact. This has been a huge disadvantage for the Williams' engineers and they saw these tech disconnects frustrating their work. With their adoption of Integrated Cyber Defense, Williams now benefits from a combined approach:
Symantec Email Security.cloud Service protecting their primary communication vector- email
Symantec Web Security Service providing confidence for employees connecting to the web from any device, anywhere in the world
Symantec Endpoint Security is the last line of defense and provides advanced malware protection to all modern devices for Williams, including employees' laptops, servers, and iPhones.
A vital element of Williams' digital journey has been the company's transition to cloud-based services. A critical security control in the new world is the CASB (Cloud Access Security Broker) CloudSOC which protects uploads/downloads to cloud files and sync services and identifies risky user behavior when using cloud applications like Office 365 OneDrive.
"Symantec gave us the confidence to say we can protect data at rest or in motion," Hackland said. "We can protect the infrastructure and we can protect the data center, whether it's on our premise or not. As any piece of data moved through our organization, it would touch Symantec's technology."
Al Peasland, Williams Head of Technical & Innovation Partnerships, explains the value of the Symantec Enterprise relationship like this: "Technical Partnerships, such as the one we are proud to have with Symantec Enterprise, form a critical part of our IT eco-system and business operations. They understand our business and the challenges we face, and by providing class leading solutions they enable us to focus on our job of going racing."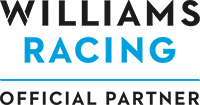 Symantec Enterprise Blogs
You might also enjoy
Symantec Enterprise Blogs
You might also enjoy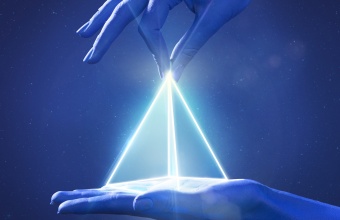 HCL's incorporation of Symantec Enterprise Division consulting services creates greater value and enables enhanced security for customers
Want to comment on this post?
We encourage you to share your thoughts on your favorite social platform.