Symantec is Stronger as a Division of Broadcom
What that means to Symantec customers
If you are a customer of the Symantec Enterprise Division (SED), you probably have questions about how the Broadcom acquisition of our business affects you. Often, when industry acquisitions take place, company executives say, "There will be no changes," or words to that effect. Typically, I find those statements disingenuous. For Symantec, there have been considerable changes to our operations and business model. While some of these changes have created short term disruptions, there have been many excellent and positive changes for the business which will improve the experience for our enterprise customers.
A question I am often asked is, "Why did Broadcom buy Symantec?" When making acquisitions, Broadcom looks for companies that have strong, sustainable technology franchises. For Broadcom, a sustainable franchise is a technology area which has enjoyed a leadership position for ten years or more and, with continued investment, could have a leadership position for another ten years and beyond. The important thing to highlight here is that Broadcom buys technology companies that they will invest in to maintain technology leadership. Broadcom is a technology company — seventy percent of its employees are engineers building products. And Broadcom invests twenty percent of its revenue, an extraordinary amount, in R&D. That is good news for our employees and our customers.
Broadcom is a technology company — seventy percent of its employees are engineers building products.
Broadcom also looks for companies where there are opportunities to improve profit. Symantec Enterprise's profitability prior to the acquisition was poor, but after only four months with Broadcom, our profitability has increased significantly. Broadcom enhances profitability by taking charge of operational tasks like IT, HR, finance and sales, in order to lower costs through economies of scale. This operational transformation means more resources are available to invest back into product development. This focus on technology investment and infrastructure savings is what has enabled Broadcom to maintain its technology leadership across multiple markets while achieving the recognition of the most profitable company on a relative basis in the Fortune 500.
I know that was mostly about us, but, here's what it means for our customers:
Symantec's product strategy is unchanged. Our strategy of delivering an integrated cyber defense platform remains intact. We are concentrating on the needs of our enterprise customers with a focus on stability, integration and innovation. A key area of investment is our Integrated Cyber Defense (ICD) strategy. Integration delivers two key benefits: First, it enables our products to work efficiently together, which drives down cost, saving you money; second, our products talk to one another, increasing the effectiveness of our technologies and accelerating your ability to respond to threats.

Solutions are increasing. As part of the Broadcom acquisition, the CA identity security products joined the Symantec portfolio. This addition gives us the broadest cyber security portfolio in the industry. The truly exciting opportunity this provides is Symantec now has all of the solutions required to deliver a complete "zero-trust" platform for our customers. As our customers move more of their services to SaaS and the cloud, Symantec customers will have the ability to identify users and set data access policies across all control points, from the endpoint to the gateway.

Licensing is more flexible. We're offering more licensing options and consumption flexibility: First, you can get a portfolio license agreement (PLA) that covers the entire Broadcom product portfolio or a "PLA" for one segment: Endpoint, Information, Web & Email or Identity Security. Second, instead of having to buy a license for an on-prem product and then a separate license for the cloud version, as part of a PLA we're able to offer unlimited licenses to both. This is a much more flexible option for customers that are in transition from their legacy infrastructure to the cloud. Not only are we able to support your technology requirements along that transition but we can now also make that transition more operationally smooth with flexible licensing options for our strategic customers.
The largest cyber security company in the industry is getting even stronger.
Bottom Line: Ignore the Noise
Whenever an industry acquisition takes place, competitors always try to sow fear, uncertainty and doubt (FUD) in the minds of customers. We see this kind of behavior as a fear inspired, desperate response from competitors who are faced with disruptive change: The largest cyber security company in the industry is getting even stronger. While they talk, we'll continue to increase our investment in products that respond to your requirements as we keep our focus on an important goal: to keep you and your company safe and successful.
Symantec Enterprise Blogs
Webinar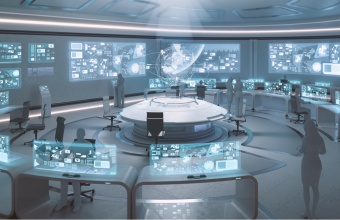 Symantec Network Security: Innovation and Strategy for Your Success
We are excited to connect with you and share updates on our Network Security solutions and how we are providing our customers with additional value now that we have Broadcom's resources and support behind our organization.
Click to Register
Symantec Enterprise Blogs
You might also enjoy
Symantec Enterprise Blogs
You might also enjoy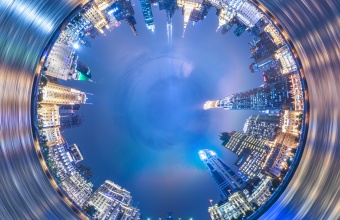 Secure Email Gateway receives recognition
Want to comment on this post?
We encourage you to share your thoughts on your favorite social platform.