Symantec Cloud Workload Protection Suite Named Product of the Year by CRN
Cloud security has never been more critical – with particular ramifications for the channel
CRN has recently released its annual list of Products of the Year and we are proud to share that the Symantec Cloud Workload Protection Suite has been named Product of the Year for Cloud Security by CRN magazine. We released Symantec Cloud Workload Protection Suite mid-year, and that it won the award so soon after its introduction underscores the relevance of this offering in the marketplace. What makes this award especially important to Symantec is the way the winners are chosen—solution providers, like you, vote on which product you believe is the best in class. Here's how CRN describes it: CRN editors looked at the best new products and major updates of 2018 and then turned to solution providers to choose the winners based on technology, revenue and profit opportunities, and customer demand.
The industry recognition goes hand in hand with the feedback that we're getting from customers and partners alike. It re-emphasizes that we're on the right track for protecting organizations on their journey to the cloud, especially those who have adopted a hybrid or even multi-cloud infrastructure combining on-premises, public and private clouds.
The award also highlights the sizable market opportunity there is for the channel in cloud security. There is strong growth in workloads moving to the cloud, but one of the key concerns of IT professionals is how to keep this new expanded perimeter secure. We have data that shows that 50 percent of customers have delayed cloud adoption due to cyber security concerns, even though 80 percent of them are looking to migrate their workloads and storage to the cloud.
Traditional on-premises security tools simply do not have the cloud-native integrations required to protect and scale workloads and storage in dynamic cloud environments. Symantec Cloud Workload Protection Suite was designed to address this growing security need. It includes integrations with leading public cloud providers. A single cloud-based console protects workloads across public clouds, private clouds, and physical on-premises data centers. The solution supports physical on-premises servers, virtualized private clouds, and public cloud platforms including Amazon Web Services (AWS), Microsoft Azure and Google Cloud Platform (GCP). The protection scales automatically as enterprises' use of cloud platforms grows.
The opportunity it offers Symantec partners is significant. As more customers move to the cloud, they need expert help and guidance about how to keep their cloud deployments secure. The Symantec Cloud Workload Protection Suite increases our partners relevance in guiding and advising them about how to keep safe on that journey.
The Symantec Cloud Workload Protection Suite is an example of the kind of investments Symantec is making to increase cyber security in an increasingly cloud-enabled world. Making sure that customers can reuse security policies across various on on-premise, multi-cloud, and hybrid cloud environments is vital for many enterprises. Symantec and Symantec Partners are uniquely positioned to address this demand, given the breadth of supported use cases for multi-cloud hybrid environments.
The suite is available on multiple platforms and environments, including on Symantec's Security Cloud Platform, public cloud providers' marketplaces, as well as on our standard corporate price list. Symantec Partners can learn more about CWP Suites here.
Broadcom Software Blogs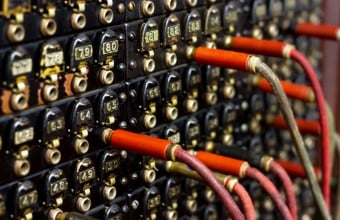 When it comes to the cloud everyone is looking to automate manual tasks. Here's an easy way to automate investigation and remediation
Broadcom Software Blogs
Want to comment on this post?
We encourage you to share your thoughts on your favorite social platform.