Symantec Enterprise is With You on Your Journey: Customer Trust and Symantec EDR Strategy
Broadcom/Symantec Enterprise Division was recognized as a 2020 Gartner Peer Insights Customers' Choice for Endpoint Detection and Response Solutions as rated by its customers
COVID-19 has changed all our lives. And like you, our number one priority at Broadcom is the health and safety of our employees, families and communities, and our customers around the globe. We recognize that things have changed. What will not change is our commitment to you, and to your success as our customers.
You have put your trust in us in the past and we're grateful to have earned that trust and commit to working hard to maintain it. Even as I write this, our dedicated security experts, many of whom are dealing with the same challenges you face, are tracking down new threats to keep your enterprises safe and secure. So, it is with great pride and humility that I have the privilege to tell you that Gartner Peer Insights recognized Symantec, a division of Broadcom (NASDAQ: AVGO), listed as Broadcom, by naming us a Customers' Choice for Endpoint Detection and Response Solutions, as rated by you -- our customers.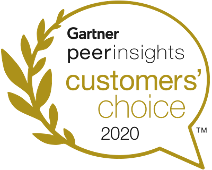 We are profoundly grateful to you for this distinction and for entrusting your business and security with us. We are dedicated to ensuring and maintaining that trust in the new and different world we are navigating now and as we move to the aftermath of the coronavirus pandemic. Customers are always in the forefront of our minds and the future of our products. Your trust in us drives our strategies and our product development.
Providing Three Pillars of Strength for Your Business
Our customers challenge us to be the strategic partner they want and deliver the products they need, now and in the future. Our Symantec Endpoint Security Complete offering responds to these demands. As the threat landscape continues to evolve and expand, we are investing in the quality, scalability and reliability of our Symantec endpoint offerings, focusing on integrating our endpoint features across all control points and form factors, and answering your requests for endpoint protection and EDR across all of your customer environments -- mobile, cloud and on-prem.
Our strategy rests on three pillars. The first is your trust. You've trusted us for decades for our focus on understanding your enterprise-level security and operational needs. Our experienced security architects and threat researchers are at the forefront of security research and bring you unmatched experience and expertise. Their capability combined with our unmatched client and cloud technology stacks enable us to lead in protection and detection.
Thanks to you for your trust in Symantec
The second pillar is our customer-driven innovation across the entire attack chain. Symantec Endpoint Security Complete is a single unified solution to provide you with full attack chain coverage via a single agent for all operating systems (including iOS, Android, Windows, and Mac), and integrated prevention, detection, response, attack surface reduction, and built in breach detection for Active directory. We are continuing to innovate with new threat hunting capabilities in this product.
Finally, the third pillar of our Symantec Endpoint Security customer strategy is our cloud journey support. We know that many of you are still on-prem today but looking to cloud management. We provide flexible deployment options of fully cloud managed, on-prem or a hybrid of both. The journey is easy, with no new agent to install. We provide you with the bridge and the scaffolding to make your cloud journey from on-prem at your own pace.
Thanks to you for your trust in Symantec. Our product strategy and our continuing investment in quality and innovation are driven by your needs, and our technologies are engineered to ensure your success. As we continue our journey through these most interesting times, we look forward to continuing to be the endpoint and EDR vendor you recognize among the best and with whom you entrust your security and your business. Stay safe. We will get through this together.
What our customers say about us
"The vendor is very successful in protecting all of your devices and accounts. I have been using it for almost one year and I haven't encountered any problem on my devices. It has a powerful protection against even the most complex advanced attacks. In addition to your computer's system, it protects the endpoints, networks and emails as well. Furthermore, you can control all the functions of the vendor over one console. Once, I saw a notification from the application which said that the computer was under attack. Then, the application was automatically clears the malware and I was informed that the attack was blocked. I am very satisfied from the vendor." Read here.

__________________________________________________________________________________
"We needed to protect our institution against advanced and targeted attacks. We wanted to accelerate and scale the response to the events. We bought it because it provides an accurate analysis with the superior detection capability of the product and provides exceptional performance even in high-volume networks. We easily positioned on prem." Read here.

__________________________________________________________________________________
"In the past, we had constraints on our data center and our servers which were destroyed by viruses caused by malicious sites. Today, with Symantec Advanced Threat Protection [now available as Symantec Endpoint Security Complete (SESC)], once installing provided us with help necessary to protect and secure our network. The advantage we have with Symantec Advanced Threat Protection [now available as SESC] is that you can protect your machines, the cloud system, communications, videos and important information (secret information) from people who intend to steal them…The biggest advantage obtained was the maximum protection of all our equipment against hackers or viruses, as well as the good central management features that are easy to deploy and manage. Symantec Advanced Threat Protection is a reliable and robust solution for terminal security." Read here.

__________________________________________________________________________________
The GARTNER PEER INSIGHTS CUSTOMERS' CHOICE badge is a trademark and service mark of Gartner, Inc. and/or its affiliates and is used herein with permission. All rights reserved. Gartner Peer Insights Customers' Choice constitute the subjective opinions of individual end-user reviews, ratings, and data applied against a documented methodology; they neither represent the views of, nor constitute an endorsement by, Gartner or its affiliates.
Symantec Enterprise Blogs
Symantec Enterprise Blogs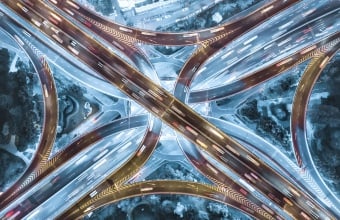 Detection and prevention are crucial for confronting advanced threats
Symantec Enterprise Blogs
Want to comment on this post?
We encourage you to share your thoughts on your favorite social platform.