Getting to Know Hock Tan: Broadcom's President and CEO
Building the world's leading infrastructure technology company
As recently announced, Hock Tan, Broadcom Inc.'s President and CEO, will be also directly overseeing the operations of the Broadcom Software Group. Now that Hock is leading Broadcom Software, we sat down with him to learn more about his career, personal philanthropy and areas of achievement.
Q: Having grown up in Malaysia, tell us a bit about how you got to the U.S. and what it was like to become an American citizen?
I came to the United States in 1971 on a scholarship to study at the Massachusetts Institute of Technology (MIT). I was both fortunate and proud to attend MIT. The American college and post-graduate educational system has always been a magnet for aspiring students around the globe. Like so many world-class U.S. colleges and universities, MIT has opened many doors for me, and made it possible for me to live the American Dream. I graduated from MIT in 1975 with both my bachelor's and master's degrees in mechanical engineering, and then worked as a research engineer at Union Carbide Corporation for several years before attending Harvard Business School where I received my MBA in 1979. It was then in 1990 that I became an American Citizen.
Q: How have these defining moments shaped who you are and how you lead?
I have the best job in the world as CEO of Broadcom because I get to work alongside some of the smartest and most creative people on the planet. Success is a team effort, and at Broadcom, we know that our talented workforce is our most valuable asset which is why we continue to take steps to ensure that we will have access to bright and hardworking talent in the future. The Broadcom Foundation, which funds science, technology, engineering and math (STEM) education programs for middle school students inside and outside the U.S., is just one example of how Broadcom is working to encourage the next generation to take an interest in areas of study that will be critical to the continued growth of both our company as well as our country.
Q: What was your career path to becoming Broadcom's CEO?
My path to becoming CEO of Broadcom was not a straight line. After getting my MBA, I began my career in the auto industry with General Motors, before moving to the food and beverage industry and spending a few years at PepsiCo. From there, I held leadership roles at Hume Industries, in the building materials space, at PacVen Investments, a venture capital firm, as well as at Commodore International, best known for its personal computers.
I made the transition into semiconductors when I joined Integrated Circuit Systems (ICS) in 1994. Five years later, I moved from being CFO into the CEO role after leading a management buyout. It was while working at ICS that I first had the opportunity to collaborate directly with the U.S. Department of Defense, gaining a security clearance as part of the work we did on the radar systems for the Patriot anti-missile program.
We eventually sold ICS to Integrated Device Technology in 2005 and one year later, I was hired by the private equity firms Kohlberg Kravis & Roberts and Silver Lake Partners to become the CEO of Avago Technologies, which was a spin-out of the legacy Hewlett Packard semiconductors team. Avago later acquired Broadcom Corporation in 2016 and rebranded itself into the "Broadcom" that you all know today. I never would have predicted that I'd become CEO of this great company when I began my professional journey and consider myself fortunate to be where I am today.
Q: What personal initiatives and causes are important to you?
As I have had much good fortune in my life, it is really important to me to give back to the community and to others. Autism research is a cause that I'm deeply involved in and affects me personally as the father of two children with autism. My family has made substantial gifts to Harvard, MIT and Cornell to fund programs to improve the work-life of young adults with disabilities as well as to support research in the areas of neurodiversity.
Q: What has your greatest professional achievement been to-date?
I am very proud of the work that we have done at Broadcom in the 15+ years since I joined the company. The introduction of industry-pioneering products, such as optical navigation in PCS to the first Wi-Fi/Bluetooth/FM combo chip for mobile phones has enabled the company to achieve great success and to continue to be at the forefront of leading-edge innovation in technology. I look forward to welcoming the VMware team when the transaction closes to advance our strategy to build the world's leading infrastructure technology company.
And if you haven't taken a look, please visit https://Reimaginingsoftware.com, our recently launched website that contains useful materials about the VMware transaction and other relevant information.
Symantec Enterprise Blogs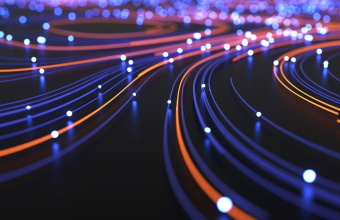 Broadcom Software customers are already seeing the benefits and there is more to come
Want to comment on this post?
We encourage you to share your thoughts on your favorite social platform.