Endpoint Security is Mission Critical
Symantec delivers complete protection
This year, as customers continued their digital transformation journey, it is no surprise that 2020 was one of acceleration and at times extreme uncertainty on what was coming next. Symantec has been with our customers every step of the way, providing world class security in a complex and dangerous world.
Broadcom invests $4.7 billion in R&D annually. Now that we are a part of the Broadcom umbrella, we couldn't be happier to put that kind of engineering investment muscle to work into our endpoint solutions. Attacks are complex and the technologies that are required to get ahead of them are not simple either. Our cloud-native analytics, expert-driven machine learning, our deep expertise in what it takes to stop threats, and our passion for protecting customers enables us to lead. We have continued to drive innovation as part of the Broadcom family.
We are focused on quality, innovation and ease of deployment across our solutions.
Endpoint Security is mission critical for businesses, and for FY2020, we were able to deliver some key wins to our Endpoint customers that will set us up for even better things moving forward. Some areas of major focus include:
Discover and Block Attacks With the Strongest Security: Symantec offers the broadest and deepest set of threat intelligence, detection technology, and prevention capability in the industry. Our visibility across a huge endpoint footprint as well as email and web traffic allows us to discover and block advanced targeted attacks that would otherwise go undetected. We are finding thousands of targeted attacks each month and providing full context to our SES Complete customers. The SES Complete offering grew significantly stronger this year with new detection capabilities in EDR, integrated Active Directory protection on the endpoint, a team of threat hunters focused on your enterprise, and new precision application behavior controls.
Simplified portfolio: We have made it easier to do business with us by introducing 2 new core products – Symantec Endpoint Security Enterprise (SESE) and Symantec Endpoint Security Complete (SESC). These offerings are underpinned by our flagship Symantec Endpoint Protection (SEP) lightweight agent, which, contrary to what competitors may tell you, is here to stay. The newly formed SESE and SESC offerings add additional protection for mobile, cloud and SOC environments to better protect our customers across the entire attack chain, and deliver significant ROI by ensuring accurate detections (as opposed to expensive false alerts). Our Endpoint solution also includes storage protection, server and cloud workload protection and endpoint management offerings to help customers with all of their device protection needs.
GCP Platform: Our trillions of data elements are analyzed continually, enabling us to identify new patterns of threat actor activity. This capability is powered by Google's incredible compute platform which provides virtually infinite scale and resilience for our customers.
Singular focus: We are fully integrated into Broadcom and as part of our integration we took the opportunity to unify all of the teams at Symantec focused on endpoint. Our endpoint protection, our advanced detection, our Security Technology and Response (STAR) group, and our mobile security group are now unified, enabling us to deliver protection innovation much more rapidly to customers.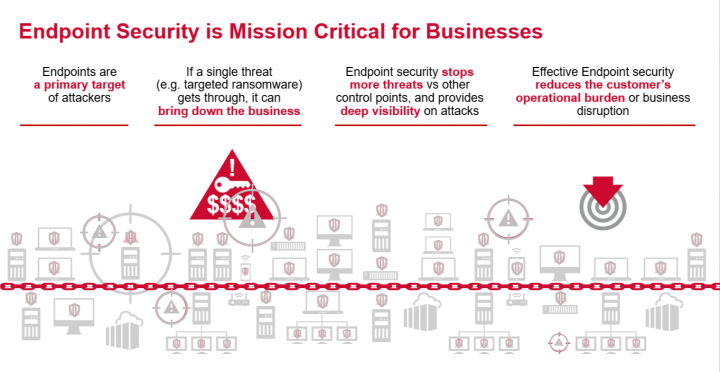 I am incredibly excited for the New Year, as we continue to evolve and meet the needs of the global Enterprise. We are focused on quality, innovation and ease of deployment across our solutions.
Attacks are always changing, so it takes focused effort to stay ahead. As we continue our journey through these most interesting times, we look forward to being the vendor you recognize as the leader with whom you continue to entrust your security and your business.
Symantec Enterprise Blogs
Symantec Enterprise Blogs
White Paper
Symantec Enterprise Blogs
You might also enjoy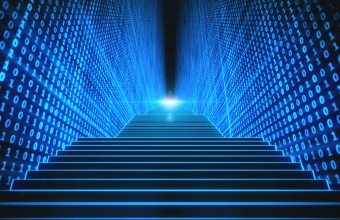 As endpoint attacks multiply, users need to work with a marketplace leader – now, more than ever
Want to comment on this post?
We encourage you to share your thoughts on your favorite social platform.