Eliminating Security Complexity is Key to Reducing Enterprise Risk
Symantec Enterprise Cloud: a single security solution for the most demanding organizations
We always move towards simplification, but the world has a way of moving back. While allowing employees to work anywhere simplified things for them, it increased the security risk. Moving to the cloud brings many benefits, it also brings management and compliance complexity. And going all in on best of breed security products should produce the best security, however ongoing integration efforts, multiple UIs and agent bloat has at best created operational headaches. At worst, the organization's focus is on management, not security.
Today there is no doubt that there are many highly effective security tools available. But managing a menagerie of them is time-consuming and resource-intensive, at a time when cybersecurity skills have never been at a higher premium. That's why we launched Symantec Enterprise Cloud (SEC), our strategy for today and our vision for tomorrow. Symantec Enterprise Cloud brings together a wide range of trusted technologies into a single solution with deep, seamless integration across our endpoint, network, information, and email security products, living both on-premises and in the cloud.
Customers gain consistent compliance by applying and managing controls in the same way across your infrastructure. Symantec enables secure remote work by protecting assets wherever they are, from wherever they are accessed. And we extend data and threat protection everywhere by unifying intelligence across control points, so you can detect, block, and remediate the newest attacks. Let's take a tour:
Consolidation: Multiple agents on the endpoint creates unnecessary drain on the client resources, management complexity and cost. Creating a single agent for endpoint systems, whether laptops, desktops, tablets, mobile phones, servers, or cloud workloads, does away with agent sprawl, alleviates complexity, and enables managers to gain a holistic view of endpoints. Further, the endpoint security agent is consolidated with our Cloud Secure Web Gateway (formerly WSS) agent to provide both endpoint and network security for roaming endpoints.
Hybrid cloud: For many organizations a corporate data center is required for business or regulatory reasons, often resulting in a hybrid cloud environment. Symantec Enterprise Cloud can be deployed as a single entity in both the cloud and on-premises, allowing unified management of both environments. If your infrastructure is entirely on-premises, it can be deployed as a 100% on-premises solution in which the enforcement point remains on-premises. In an entirely cloud-based implementation, the enforcement point is in the cloud.
Data protection and threat protection together: In a single cloud-based solution, Symantec Enterprise Cloud includes both market-leading data loss prevention (DLP) to protect data and threat protection technology to identify and mitigate attacks. DLP integrates with the Secure Web Gateway, Symantec ZTNA, CloudSOC CASB, and Symantec Endpoint Security. Threat detection capabilities are fed by Symantec threat hunting teams as well as the Symantec Global Intelligence Network (GIN), which applies artificial intelligence to analyze over nine petabytes of threat data.
Symantec has long invested in a wide variety of innovative technologies with a large portion of our revenue reinvested back into R&D. With Symantec Enterprise Cloud we're now making our biggest investment yet. We're bringing leading Endpoint, Network, and Information Security capabilities together to form a single solution that addresses the complex challenges faced by the world's most demanding enterprises. - Alex Au Yeung, Chief Product Officer, Symantec Enterprise Division
SOC integration: Deep, seamless integration between cybersecurity tools and the seven worldwide Symantec Security Operations Centers (SOC), where 500 highly skilled experts evaluate threat information to discern patterns and block attacks. We also engage with customers to augment their own SOC operations.
Compliance: Apply and manage compliance controls consistently across your organization. A single governance team can manage data risk and perform audits from one platform whether on-premises or in the cloud.
SSE: Support for Secure Service Edge (SSE), part of a cloud-based, comprehensive SASE cybersecurity architecture, is provided through the implementation of XDR as well as zero-trust concepts such as multi-factor authentication and least-privilege access.
What does all this integration get you? Here's just one example: Let's say there's an unusual number of failed logins on a single endpoint. Those unsuccessful attempts will be picked up by the CloudSOC CASB and shared via XDR with Symantec Endpoint Security. Instead of a potentially serious threat being overlooked, SOC managers get a complete view of the risks associated with each endpoint. This kind of comprehensive out-of-the-box integration goes far beyond what you might find elsewhere.
As mentioned earlier, Symantec Enterprise Cloud is not just a solution for today. It's our vision for the future. Over the next few years, look forward to all Symantec products integrating with each other seamlessly as we continue to execute on this vision. Look forward to a single Symantec agent. See the future where managing consistent compliance, securing remote work, and delivering data and threat protection everywhere as SEC capabilities appear in product upgrades covered under your licensing agreement. If you are not yet a Symantec customer, consider what a holistic and integrated security solution can mean to your organization.
Learn more about Symantec Enterprise Cloud here.
Symantec Enterprise Blogs
Symantec Enterprise Blogs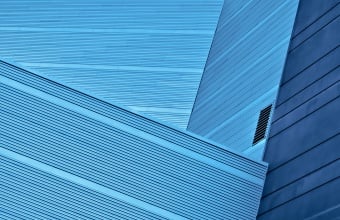 RSA and Gartner: Zero Trust and other important takeaways
Want to comment on this post?
We encourage you to share your thoughts on your favorite social platform.