DLP 16 Enhanced Now Available
Upgrade to Symantec DLP 16.0 RU1 for all the latest features
An upgrade to DLP 16.0 RU1 provides important enhancements over and above those provided with DLP 16.0. Symantec DLP 16.0 was released in September 2022, introducing a rich set of data protection capabilities. After two subsequent maintenance updates, we're happy to announce that DLP 16.0 Release Update 1 (RU1) is now available.
Updating software across an enterprise requires care, and there can therefore be a justified degree of caution about adopting newer versions. Rest assured, you can upgrade to DLP 16.0 RU1 safe in the knowledge that it builds on the previous two Maintenance Packs.
Those who have already moved to DLP 16.0 are benefiting from enhanced incident response, improved compliance, high-speed discovery and extended support for non-Windows platforms. Customers have also been able to create dynamic policies that combine device location (network status), user risk, and data discovery - supporting their Zero Trust goals.
With DLP 16 RU1 we have gone further, offering the following enhancements to our leading DLP solution:
Achieving Parity between Windows and Mac Endpoint Agents with Mac User Cancel

By achieving feature parity between the Windows and Mac compatible Symantec DLP Endpoint Agents, we make it very simple for DLP Administrators to deploy and manage across a mixed Windows and Mac estate. Policy creation and deployment is simpler and stronger. This release delivers a new feature for the Mac endpoint agent, with support for the user cancel response rule, in addition to our current support for block and notify today.

New Detection for access keys, secrets and certificate keys to reduce accidental data loss and system compromise

Enhanced detection using a new set of out-of-the-box data identifiers detect IaaS application API keys and secrets, SaaS application access tokens, Database connection strings, as well as private keys for certificates.

Extending support for EDAR scans to Ubuntu Linux Agent

To help customers support a wider range of Linux operating systems, we now offer a certified, packaged agent that supports Ubuntu. Customers are now able toto perform data discovery scans on this distribution.

Ability to view Enforce audit logs & download them via API

DLP admins can use the Enforce console to view and download audit logs, helping them manage and report against their compliance program. The audit logs can also be downloaded using APIs.

Manage more URL domains in the allowed domain list

Administrators can now add more URL domains to the allowed domain list for browser monitoring because of the increased HTTP/s domain filter size limit in agent configuration page. This gives administrators greater flexibility and capacity for configuring actions against trusted URLs.

Japanese language enhancements

To better support customers that need to secure Japanese data sets, we have extended our capability that can auto-identify data patterns indicative of Japanese PII data in structured / unstructured documents. This allows customers to deploy policies based on this detection across wider geographies.

Endpoint Google Chrome API Integration

We have integrated the capability to use a Google-approved, stable API (negating the need to use traditional browser extensions). With this integration, future Chrome browser updates from Google will not adversely impact the agent's ability to monitor it for data loss.
Symantec DLP 16.0 RU 1 is a compelling and customer vetted release. DLP 16.0 RU1 includes improved detection, new features and workflow changes. Symantec DLP Endpoint for Mac offers feature parity with Windows. Creation and deployment of DLP policies have been strengthening and simplifying. And significant improvements to incident and workflow management are in place. Upgrade now.
To find out more, contact your Symantec DLP representative and visit the Release Documentation page.
Symantec Enterprise Blogs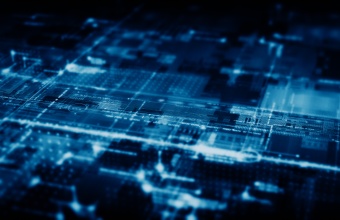 Symantec DLP is now Chrome Enterprise Recommended
Symantec Enterprise Blogs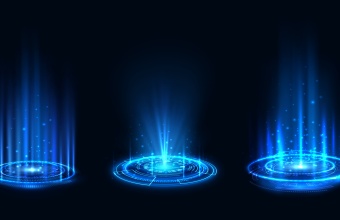 New DLP and CASB integration with MS Purview enhances data security
Want to comment on this post?
We encourage you to share your thoughts on your favorite social platform.