The Crucial Aspects of Secure Web Gateway
Leading Cyber Security into 2021
With all that has happened during 2020, for many, just maintaining a sense of stability can count as a major accomplishment.
For example, the COVID-19 pandemic forced many enterprises to implement work-from-home policies for employees, seemingly overnight, that provided stable network access and security systems. Entire organizations had to adjust to new remote practices, and with those practices came a need for more and better data security across cloud-based environments.
At Symantec, we have met those challenges. We have done so via our experience in getting out in front of security matters before those become issues for our customers. Providing our customers with world-class network and information security solutions that deliver the services their employees need to do their jobs in stable, remote environments is key to our customers' successful digital transformation.
As the market shifts toward SASE, Symantec remains a leader in the arena of Secure Web Gateways (SWG) which is at the core of an effective SASE strategy.
A key area of our focus is delivering secure access service edge (SASE) framework capabilities. This framework emphasizes protecting people and data over fixed data centers, and is proving to be a crucial component of the digital transformations taking place with many enterprises.
As the market shifts toward SASE, Symantec as a division of Broadcom, remains a leader in the arena of Secure Web Gateways (SWG) which is at the core of an effective SASE strategy. The Secure Web Gateway is the lynchpin of a solution that prevents both in-bound threats and out-bound data exfiltration. It is the control point for enforcing compliance with corporate and regulatory policies. When it comes to the Secure Web Gateway, Symantec has a strong track record that makes us a leader in the industry.
Monitoring and Visibility
For example, according to Gartner 2020 Critical Capabilities for Cloud-Based Secure Web Gateways report* Symantec scored among the highest among participating SWG vendors for Monitoring and Visibility Use Case. It goes without saying that enterprises need to be able see how their users are behaving when they are online, and that capability is imperative during this pandemic period when more employees are working remotely and accessing networks from home.
We continue to deepen the integration of both our CASB and DLP offerings with our SWG, delivered in the cloud and on site at enterprises' data centers. We are the market leader when it comes to SWG appliances, and we continue to be the best in the industry due to the overall strength and security of our Secure Web Gateway solution.
The reason Symantec stands out is that our proxy solution enables our customers to have full visibility into different segments of the internet. Not only do we dynamically categorize each internet site with best in class artificial intelligence and machine learning, but we also do application identification and segmentation. We identify 250 high level application groups and 35,000 applications. Symantec customers not only have unparalleled visibility, but more important is what that visibility enables - they can then control the traffic based on policy and risk. We don't stop there, we can actually give visibility into what the user is doing within the most important and risky applications. For example, are employees posting source code on GitHub?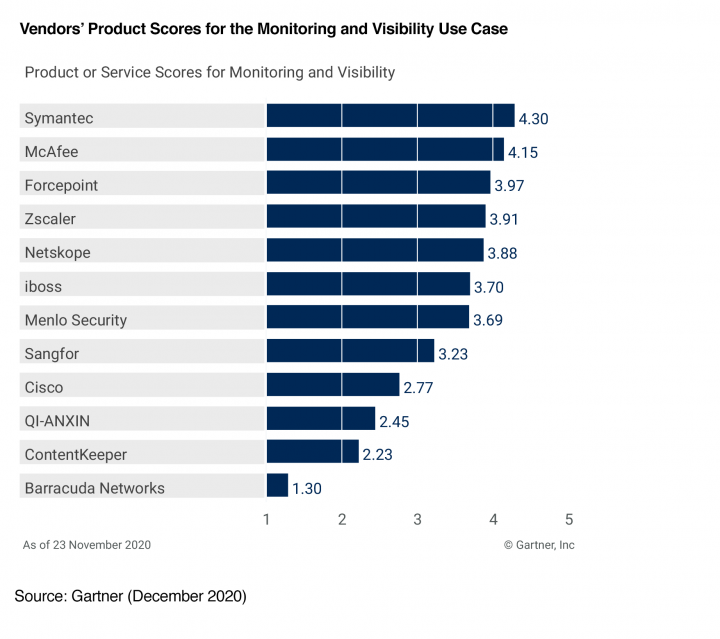 Staying Connected from Home
In addition to monitoring and visibility of users online, the process of connecting offices and mobile workers has become a crucial part of any enterprise's SWG playbook. The growth in use of SaaS applications such as Office 365 and Salesforce has caused many companies to employ security stacks in the cloud, and ensure secure remote access to cloud-hosted applications. Gartner gave high marks to Symantec's integration of its Symantec Endpoint Security into its cloud-based Web Security Service because the combination eliminates the need to employ an endpoint agent that is specifically dedicated to the redirection of traffic.
Malware Detection and Advanced Threat Defense
Finally, malware detection and advanced threat defense is the third important piece of SWG. The analysis of internet traffic for malware and other advanced security threats through a technique called "sandboxing"—or detecting malware that gets inside of files, is more important than ever. Symantec offers its highly rated sandboxing technology as a cloud service feature and an appliance for potential customers. Symantec Web Isolation creates a secure execution environment between users and the web. The addition of Web Isolation to Symantec's SWG maximizes business and user productivity with secure, unrestricted web access to uncategorized and potentially risky websites while minimizing operational overhead and complexity related to managing web access policies, support tickets, security alerts, and forensic investigations.
As we look ahead toward 2021, we remain committed to providing leading SWG technology and services to meet the needs of enterprises that are navigating the changing landscape of network security. We have always been a leader in security, and with our customers in mind, we will ensure that our customers receive nothing less than our very best.
* * *
*Gartner, "Critical Capabilities for Cloud-Based Secure Web Gateways, 9 December 2020, John Watts, Lawrence Orans"
Gartner does not endorse any vendor, product or service depicted in its research publications and does not advise technology users to select only those vendors with the highest ratings or other designation. Gartner research publications consist of the opinions of Gartner's research organization and should not be construed as statements of fact. Gartner disclaims all warranties, expressed or implied, with respect to this research, including any warranties of merchantability or fitness for a particular purpose.
Symantec Enterprise Blogs
Symantec Enterprise Blogs
Symantec Enterprise Blogs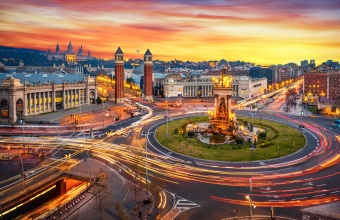 Symantec is investing in security for the enterprise
Want to comment on this post?
We encourage you to share your thoughts on your favorite social platform.