Broadcom Software Shows Why Zero Trust is Important Everywhere
It is fast becoming a must have for 2022 and beyond
Prediction: Zero Trust becomes table stakes
Bad actors are stepping up their attacks, and companies have new problems to solve for.
For example, with nearly half (47%) of business leaders planning to allow employees to work remotely full time in the post-Covid era, more company personnel are using their own or shared devices, sometimes over unsecured networks.
Meanwhile, geopolitical conflicts are threatening to cause spillover effects on corporate networks. A specific example of this was a new form of disk-wiping malware (Trojan.Killdisk) being used to attack organizations in Ukraine shortly before the launch of a Russian invasion on February 24. Symantec, a division of Broadcom Software, also found evidence of wiper attacks against machines in Lithuania which targeted areas in financial, defense, aviation, and IT services sectors.
And the most recent Verizon security report found that over 80% of breaches involve brute force or the use of lost or stolen credentials.
Perimeter defenses are a relic of the past, and it's time for CIOs to reexamine dated assumptions -- not the least of them being an over-reliance upon VPNs to protect company security. Even before the pandemic forced companies, seemingly overnight, to shift to remote work, the migration of business to the cloud raised new questions about the ability of conventional perimeter-based defenses to protect critical systems and data. Those questions can't be put off any longer.
New Threats Call for New Thinking
When Forrester coined the Zero Trust security model in 2010, they were looking to represent a methodology for how to transact business securely based on the principle of "never trust, always verify." It was a data-centric model where you don't trust anything going on inside or outside of the perimeter. It meant continuously verifying every user and device and always assuming your organization will be breached.
I can understand why some might be wary of Zero Trust, as it constitutes a very different philosophy of how we should secure our infrastructure, networks, and data. But there's a reason why this is the right idea.
The Zero Trust model rests upon one fundamental tenet: don't trust any actor, system, network, or service operating outside or within the security perimeter. Period. That means verify everybody and everything trying to establish access. And it doesn't stop with just verifying once at the perimeter; it also involves continual verification of each user, device, application, and transaction.
Context becomes critical to establishing trust. In some contexts, you'll have very little trust, and in other contexts, more trust– all based on risk-based policies. That means coming up with answers to different questions, such as the health of the device and its security. For example: Is it on a known network or an unknown one? Is it located in a specific geo-location? What are the governance conditions?
Ultimately, everything boils down to context and determining the level of risk an organization is willing to take. Then it becomes a matter of putting the right controls in place and determining the level of risk as the company decides what to allow, what to block and what's required to enable identities to access resources.
The World is 'Getting It'
Perhaps then it's unsurprising that in January of this year,
The Office of Management and Budget published a Federal Zero Trust architecture strategy, outlining specific cyber security standards and objectives that federal agencies must meet by the end of Fiscal Year (FY) 2024. It also reflects the government's increased sense of urgency about cyber security. Last spring the White House announced an executive order to modernize the government's IT infrastructure and bolster its ability to withstand cyber attacks. (You can read more about what it means here.)
Meanwhile, Forrester notes that t​​wo-thirds of those agencies plan to increase their investment in Zero Trust technology deployments this year.
But this transition remains uneven. Only a little more than one-third of the organizations surveyed by Forrester have begun the work to deploy a Zero Trust strategy. Just 6% reported having fully deployed their rollout. The encouraging news is that it's only a matter of time before things change markedly for the better. That same Forrester report found that 68% of organizations intend to increase their Zero Trust investment this year.
So, it's now a race against time. We know what's out there – the so-called "known unknowns" – and it's not good. How soon we can put a Zero Trust strategy in practice to make sure we can mitigate those threats is the question. The clock is ticking.
Contact Broadcom Software now to see how we can help you achieve Zero Trust at scale.
Symantec Enterprise Blogs
Symantec Enterprise Blogs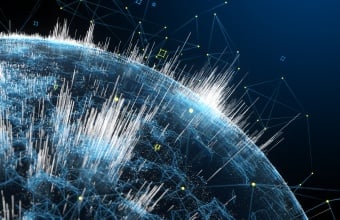 Destructive malware deployed against targets in Ukraine and other countries in the region in the hours prior to invasion.
Want to comment on this post?
We encourage you to share your thoughts on your favorite social platform.