Broadcom Software 2022 Predictions
Tackle complex problems at scale with a trusted partner
As the end of 2021 approached, the process of digital acceleration, in a world turned upside down by a lingering global pandemic, remains. Even if Covid-19 recedes from the headlines, ongoing digital transformation at scale looks set to continue to accelerate well into 2022 with organizations looking to reap the full benefits of technology to become more productive and more efficient. What will all this mean for the software world? Any set of predictions about the coming 12 months is by definition always a fraught exercise, and we know at Broadcom Software to always expect the unexpected. That said, enjoy reading about what we anticipate you can expect in FY'2022 as you get ready to celebrate the New Year!
Zero Trust becomes table stakes
The focal point of the Zero Trust model is that enterprise data needs to be protected at all costs. That's why it's so vital to develop a security plan that starts with the assumption that a breach has occurred. But until recently, organizations have mostly relied on VPNs to help employees connect remotely. That's going to change in 2022 with organizations adopting Zero Trust as their MO to shore up their endpoints and protect their data.
AI assumes an ever-larger role in software
Expect to see Artificial Intelligence (AI) feature in a range of activities, such as AI-driven services and development tools with AI bots being used in software testing. And as AI and machine learning methods become increasingly widespread, more enterprise software developers will rely upon them to create software code.
Edge Computing finally goes mainstream
This trend has been underway for years but the avalanche of data being generated will give Edge a huge push forward. Organizations will rely on edge devices that can run autonomously from the rest of the network and respond in real-time and make sense of the seemingly infinite streams of data picked up by their sensors.
A game-changer for cyber security management
Cyber security is a shared, global problem that demands a concerted, global response. Which is why the Cyber Defence Centre (CDC), a new framework that helps ensure members are equipped with the right training, services, and technologies is so important. Given how rapidly the cyber security world is changing, fragmented organizational responses won't be enough to fend off today's global threat actors. But now, a framework provides a scoring system to help determine how security services are implemented, including insourcing, outsourcing, or some combination of the two.
CNPs emerge from the shadows
Get used to another acronym as enterprises make far greater use of Cloud-Native Platforms (CNPs) to bolster their delivery of digital capabilities. CNPs will play a foundational role for new digital initiatives with users tapping the core capabilities of cloud computing to provide scalable IT-related capabilities as a service. "Gartner® predicts that cloud-native platforms will serve as the foundation for more than 95% of new digital initiatives by 2025 — up from less than 40% in 2021". *
Composable applications become all the rage
In a Press release Gartner states "by 2024, 80% of CIOs surveyed will list modular business redesign, through composability, as a top five reason for accelerated business performance". ** No small consideration when time is money (literally.)
That will provide the impetus for the use of assemblies of components that can be configured and customized to fit particular jobs. This will go hand-in-hand with the growing popularity of so-called low-code and no-code software solutions in which access to these previously-built solutions will put enterprise-grade technology into the hands of employees who, while not software specialists, will yet be able to use these tools to attack data challenges. This will come as a welcome development since current software development models don't scale fast enough to produce enough software to meet enterprise needs.
Not just SASE but Data-Centric SASE
It may not roll off the tongue but a new vision for network security called Data-Centric Secure Access Service Edge (SASE) is poised to have a major impact in 2022. It offers a new architecture that places specially adapted security assets closer to where users, applications, and data are located right now (out on the internet), as opposed to where they were 10 years ago (within a private network).
Regardless of what 2022 brings, with our engineering-centered culture and extensive investment in R&D, Broadcom Software is uniquely positioned to help you drive key initiatives that enable scalability, agility, and security. Tackle complex problems at scale with a trusted partner committed to your success now and as we move into the New Year. Continue to follow us on either LinkedIn or Twitter for the most up-to-date news on Broadcom Software.
Symantec Enterprise Blogs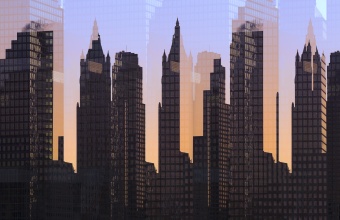 Business-critical enterprise software for the largest global organizations in the world
Symantec Enterprise Blogs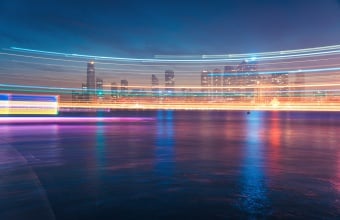 Our focus is business-critical software that modernizes, optimizes, and protects
Want to comment on this post?
We encourage you to share your thoughts on your favorite social platform.