Closing the Cybersecurity Skill Gap with Broadcom Knights
Elite technical team enables organisations to meet and exceed security and business goals
At the recent Broadcom Partner Momentum Summit in Barcelona, Gradian was awarded the 'Technical Enablement – Cybersecurity Partner of the Year EMEA' for 2022. Whilst the recognition means a lot to both our technical team from a validation perspective and to Gradian as a whole, the event itself delivered a lot more than the award; it provided training, knowledge, expertise and cemented relationships.
Gradian and Broadcom: Better Together
Based in the UK, Gradian helps enterprises protect their brand, data and users across mail, web and the endpoint. We are a boutique company serving organisations across all verticals. We firmly believe that our participation in the Broadcom Knight Program is a key competitive differentiator - Broadcom recognizes the Knights program as the highest level of recognition and expertise that Broadcom offers to its Symantec Partners for exceptional technical leadership and skill amongst Partner technical professionals who advocate for the Symantec enterprise products, and are active sellers and promoters of Symantec enterprise technology.
Experience tells us that the hands-on knowledge we gain from the program is invaluable to our customers; as is the peace of mind they gain from knowing we are exposed to the same level of training and resources as Broadcom's own team. Our technical team, myself included, currently comprises eight Broadcom Knighthoods, and we continue expanding our involvement in this highly regarded program.
Going Beyond Marketing Datasheets: Why Networking Still Matters
Gradian had a strong turnout for the Summit, from our CEO to our technical team and selected sales representatives. We spent time with highly accomplished members of the Broadcom team renowned for their depth of product -knowledge and use cases. During the event's breakout sessions, we had the opportunity to gain the mindshare of Broadcom product managers and discuss customer issues and identify resolutions.
Key Takeaways
Broadcom's Partner Momentum Summit provided an excellent opportunity to learn about the company's cybersecurity innovation, integrations, and product roadmap. Below are just a few of my key takeaways:
Ongoing innovation: At the Summit, we learned where Broadcom is making investment, both today and in the future. We gained first-hand experience of the breadth and depth of these products and integrations. These insights are essential; sight of their projected roadmap better helps us evolve our business and serve our customers whilst ensuring we remain both agile and aligned to the technologies we represent. When considering using a particular security vendor, we always recommend that our customers ask questions such as: "What are the product projected roadmaps? What are the innovations? Where do they add value? Where are their specialist skills? Can specific partners offer the same skills?" The Summit delivered on answers to these and we can confidently pass on this information to our customers.
A one-stop-shop for enterprise security: Broadcom offers a wide range of best-in-breed security tools to protect against evolving threats. Based on both the forecasted roadmap communicated at the event and experience to date, it became evident that Broadcom is quickly becoming a one-stop shop for security solutions, and that's good news for our customers from both a cost and pain reduction perspective.
More integrations improve usability and management: Broadcom's products are not only well-integrated within their own suite but also integrate with an increasingly growing number of cloud applications. Broadcom solutions' "single pane of glass" approach helps provide excellent visibility, easy deployment and facilitated management for both our customers and for us as their incumbent partner.
Strong technical security experts: The Broadcom Knights are an elite team of technical security experts with access to Broadcom's knowledge and innovation. Being part of the program enables us to become a seamless extension of our customers' security team leaving them time to focus on other priorities. We can help close the skills gap whilst supporting our customers to ensure they hit all their goals and the criteria necessary to meet compliance and other risk management requirements.
Optimise existing security investments: Many companies buy the products but don't always derive optimal value from them. Often, these organisations tell us they don't have the time or skillset to use their latest solution. There's no value in having a product sitting unused in your environment for a year or longer. The Broadcom Knights partner program provides the training, expertise and industry knowledge organisations need to fully leverage their security tools to measurably improve their security posture.
What's Next
Back in our UK offices, we are taking everything we learned at the Summit and translating it into actionable value and benefit for our customers.
Despite the event being primarily EMEA-focused, there were also attendees from other regions. It was good to learn from other countries about their infrastructure and the challenges they seek to solve - we all benefit by learning from each other. Since the market and the challenges are constantly changing, Gradian will continue to listen, learn and to build on our technical skill with the help of programs like Broadcom Knights.
Our objective is to convert this knowledge into tangible customer value and the Broadcom Knights program helps us to do just that. Read more here about the Broadcom Knights program.
Symantec Enterprise Blogs
Symantec Enterprise Blogs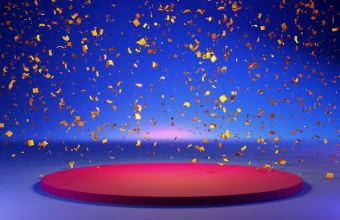 Congratulations to our Broadcom Software 2022 Partner Award Winners
Want to comment on this post?
We encourage you to share your thoughts on your favorite social platform.