Broadcom Knights: Empowering Partners for Success
Arrow Electronics and Broadcom, together, enable EMEA channel partners to deliver invaluable security solutions and services against the latest global threats
Today organisations want to have security in place, but they don't want it to get in the way of their day-to-day business. It's a real balancing act. And, as IDC Group Vice President, Security & Trust Frank Dickson recently shared at the 2023 Broadcom Partner Momentum Summit, they also want to see a return on their security investment.
As Broadcom's exclusive Cybersecurity Aggregator in Europe, Arrow works closely with SMB and mid-size channel partners to ensure their customers are getting the most value for their investment in Broadcom solutions. The recent Summit, which included a single day track for Broadcom Knights, provided a great opportunity for Arrow and other Broadcom channel partners to learn about the company's security product roadmap, latest integrations and the continuous value the solutions deliver to channel partners and their end users.
The Broadcom Knights are an elite group of partner technical professionals that deliver invaluable technical support to both channel partners and customers. Arrow currently have several Knights specializing in endpoint protection, web protection and, soon, DLP and Web isolation, and will be adding more over the next few months.
Key Takeaways
The Summit provided a great opportunity for our team to network with our peers, channel partners and, of course, learn first-hand from Broadcom's excellent security team. Below are just a few of my takeaways:
The future looks bright: There was an enormous amount of optimism from everyone at the Summit. Our channel partners were very excited to learn what's next for Broadcom's Symantec products. They were also very excited to learn more about Arrow's role as a Cybersecurity Aggregator , which can take them through the complete customer journey, from understanding the products to closing a sale.
Meet customers where they live: Channel partners use us as an extension of their security and technical team. To help their customers get the best value of their solutions, we help enable them on the products. Every customer, every channel partner, is slightly different so we need to tailor the resources that we provide to them. Regardless of whether a customer is primarily on-prem or has applications in the cloud, we learned that Broadcom products can meet customers where they are on their security journey and then scale as their business grows and risk mitigation needs evolve.
Expand knowledge, certifications: Although the Summit was EMEA-focused, it drew attendees from all over the world. We got to meet people from Taiwan, Columbia, and South Africa. While the Summit provided many great benefits, the ability to expand our team's technical training was invaluable. Looking ahead, I want to continue to focus on getting our channel partners certified and accredited, even at a sales or a pre-sales level. You need to make sure the sales and technical teams are armed with the latest training and product information. I also want to continue to expand my knowledge about Broadcom's entire product set, not just my area of specialty. If our customers are asking us about these products, we want to be able to provide them with relevant answers and resources.
What's Next
Our relationship with Broadcom remains strong and we will continue to invest in events like the Summit. Why? The numbers really tell the story – our channel partner base is being renewed consistently, which is great, and we are constantly looking to work with channel partners who have never worked with Broadcom's Symantec products. By bringing the Broadcom messaging – and their best-in-breed security solutions – to the market, we can help both our current and prospective partners drive revenue for themselves and help grow the business for us.
Symantec Enterprise Blogs
Symantec Enterprise Blogs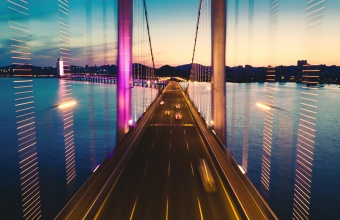 Elite technical team enables organisations to meet and exceed security and business goals
Want to comment on this post?
We encourage you to share your thoughts on your favorite social platform.