Tolly Group Validates Symantec Product Alignment with SASE
Offering our customers so much more
Touted as a framework for effective cloud security, Secure Access Service Edge (SASE) is gaining momentum. No surprise, right? Many security teams are choosing to align their security with what analysts have outlined as the security path to the cloud. Setting your sights on SASE makes sense. It promises comprehensive security and access – long delivered only by trusted on-premises components – now available in the cloud to support anywhere, anytime, instant and secure access to critical services for any user from any device. Broadcom commissioned Tolly Group to review our Symantec Web Security solution and to see how we aligned with the SASE framework. They just published their report. Take a look.
Why did we commission the report?
With the acquisition of Symantec Enterprise by Broadcom Inc. and the creation of the Broadcom Software division, we felt that many may have lost sight of what we continue to deliver: addressing cloud security needs for the world's most-demanding organizations. We are still right here, developing, innovating, acquiring technologies that align with SASE and meet the needs of organizations both large and small.
Symantec SASE provides all elements of Gartner's framework plus additional data awareness capabilities.
- Tolly Group
Many may dismiss Symantec, by Broadcom Software, as a key player in SASE, saying, "Yeah, they've been a leader in proxy and endpoint security, but SASE is so much more". Yes, SASE is so much more and when you look more closely at what Symantec offers today, you might be surprised. Given that Proxy/Secure Web Gateway(SWG) is likely the most important piece of a SASE solution, wouldn't it make sense that the leader in this technology might also expand, innovate, grow, and even acquire technology to create a comprehensive SASE solution and address the changing needs of customers? That's what we've been doing for years, even before SASE was a thing. It was great news to see a wrapper around these foundational security elements along with new security innovations like CASB, Web Isolation, and Zero Trust Network Access (ZTNA). It helped us point to what we've been delivering, as well as narrow our focus on any missing components and refine our roadmap.
Offering a complete solution
But, it's easy for us to say we have a SASE solution. We get to say what we want about our tech. We promote it just like every other vendor that wants to sell to customers. It's easy for any vendor to claim, "We have a SASE solution". However, only one or two pieces of SASE doesn't make for a complete solution. So, rather than just taking our word for it, we felt it was important to get someone else, a third-party who knows technology and security, to analyze our offerings and assess just how close we come to delivering a comprehensive SASE solution. We chose Tolly Group, a trusted company that has been providing performance and analysis testing and research for networking and security solutions for many, many years and who could objectively evaluate what we offer. You might be surprised at how complete our solution is. Check out the report and then let us discuss just how we can help you take your amazing Symantec SWG solution to a next-level SASE solution with Symantec Web Protection. You are closer than you think.
Symantec Enterprise Blogs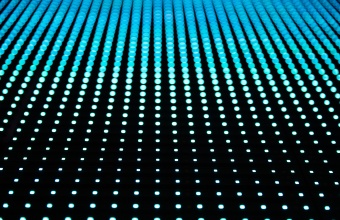 Providing a data-centric SASE solution
Symantec Enterprise Blogs
Want to comment on this post?
We encourage you to share your thoughts on your favorite social platform.