Taking the Security Stress Away From Your Workforce, From Isolation to Downloads
Symantec and Votiro: A Powerful Combination
Trusting your workforce to be productive extends to trusting that they follow your security guidelines, have up-to-date web browsers, and don't download anything they (and you) will regret later. This helps mitigate the risk of a security breach but—as we all know—doesn't prevent one entirely.
Employees want to communicate and collaborate with co-workers – to click on links, download files, email, and surf the web – securely and quickly. Organizations need to support these activities, so that employees can continue working without having security as an additional stress factor, production blocker, or barrier that results in unauthorized tools, data moving off corporate-owned devices, or stealth IT.
Employees want to communicate and collaborate with co-workers – to click on links, download files, email, and surf the web – securely and quickly.
Symantec, a division of Broadcom (NASDAQ: AVGO), and Votiro, a cyber security company that provides award-winning technology to eliminate file-based threats, offer a powerful combination of technology that addresses an organization's security concerns without getting in the way of the user. Votiro's Positive Selection™ technology eliminates file-borne threats through template-based reconstruction, allowing only known-good content in and leaving malware and threats behind without blocking files, flattening files, or impacting file functionality.
What employees actually want from security
Attackers are able to mimic legitimate websites, links, and branded emails better than ever, obscuring the risk from even your most cyber-aware employees. This blog from Votiro illustrates some recent attacks. Non-security employees are not security experts and, whatever level of vigilance they may have, the onus should not be on them to be responsible for thwarting a cyber-attack.
Cyber security awareness training is good and useful, but won't stop all attacks. What employees want is the security stress to be eliminated from their workflow for them. They want to click with confidence, knowing that they won't introduce a security breach and that threats have been eliminated before reaching them, leaving them to maintain their thought-processes and productivity levels without disruption. Employees don't want a lengthy wait for links and files to be checked for malware or other malicious content, interrupting their workflow and slowing them down.
The solution required may appear to be a dichotomy of continuity of workflow versus security, but this does not need to be the case.
Securely browse the web, safe from malware and phishing attacks.
Symantec Web Isolation provides users with a fast and safe browsing experience. Isolated webpages are run in a secure, disposable container, effectively creating an air gap between the user's browser and the webpage. This immediately protects against browser vulnerabilities being exploited or malicious code running in the background to infect a device. The same technology allows webpages to be presented in read-only mode, protecting against fake websites used in phishing attacks. Read our recent blog which describes Isolation in more detail and explains how it supports your SASE strategy.
Stress-free secure web downloads
Votiro's Secure File Gateway for Web Downloads applies Positive Selection™ technology to allow only known good content to reach employees. Instead of taking time to create and maintain detection, filtering, sandboxing, and other investigative technologies to search for and detect increasingly sophisticated, evasive, and innovative threats in web downloads, Votiro only looks for the positive. It knows more than 150 file types intimately and breaks files down into individual elements, then allows just the known and trusted elements of the file to pass through and reach staff. This processing is achieved in milliseconds, is transparent and results in a fully functional and threat-free file.
Votiro & Symantec: Putting employees' minds at ease, from web to files
Web isolation technology is great at separating the searching device from potentially harmful content. As soon as staff want to download files and copy links onto their own devices, the isolation element disappears, separation is no more, and security is potentially compromised. Votiro's Secure File Gateway for Web Downloads enables employees using Symantec Web Isolation to download files securely, with no impact on the user experience.
Multi-layered security solution
The solution to continuity of security from web to device is achieved with a multi-layered approach. Symantec Web Isolation combined with Votiro's Secure File Gateway for Web Downloads with Positive Selection™ results in a seamless, secure, and productive environment for staff working from anywhere.
Symantec Enterprise Blogs
Webinar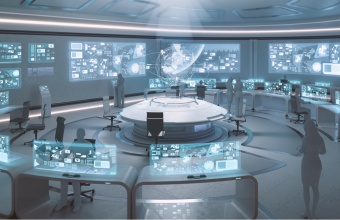 "Don't Surf, Don't Click!" The Better Way to Access Websites and Download Files
To learn more, sign up for our joint webinar on Wednesday, December 16th, 2020
Register Now
Symantec Enterprise Blogs
You might also enjoy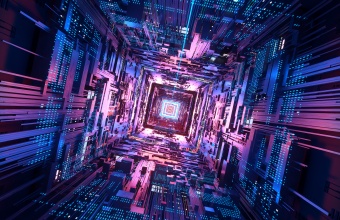 Enable Safe Browsing in the Enterprise
Want to comment on this post?
We encourage you to share your thoughts on your favorite social platform.