Symantec Identity: Stepping Up to Meet the COVID-19 Crisis
COVID-19 confronted healthcare providers and governments with unprecedented requests for access, aid, and assistance. Here's how one team at Symantec is rising to the occasion
COVID-19 has changed our world forever. Virtually overnight, this strange-sounding virus brought a hard stop to life, work, and play as we know it. But though the ravages of this pandemic are still creating terrible pain and economic hardship for millions, we are also bearing witness to acts of incredible courage and selfless love. The works of our front-line caregivers in healthcare -- and all the others who are helping to mitigate the worst aspects of this crisis -- inspires us all.
Those of us who work in software have our own stories to tell. Stories that also showcase how we as people are often at our best when times are at their worst.
Let's look at how the impact of COVID-19 affected our customers in healthcare and government.
Virtually overnight, this strange-sounding virus brought a hard stop to life, work, and play as we know it.
In healthcare, the rapid spread of the virus is creating a surge in people needing everything from access to information to testing and treatment -- including from new mobile and drive-up centers. All of which require fast, secure access to patient records and other access data.
Then there is the impact on governments from the economic toll of the virus. As of April 16, 2020, the Washington Post reports that more than 22 million Americans have filed for unemployment. In California alone, more than six million registered for assistance in less than two weeks. Worldwide, the number of people seeking assistance from their governments and healthcare systems is just as staggering.
Rising to the Occasion
Among the challenges is the need to respond to this unprecedented surge while still maintaining patient or citizen privacy rights. Such an explosion in demand also invites a greatly increased possibility of fraud. These challenges are compounded by the reality that the access portals for these services are designed to scale into the millions over the course of a year – not all at once.
Here are just three of the ways that Symantec Identity Security is stepping up to help our customers meet some of their differing COVID-19 challenges.
Scaling Public Services
One of our nation's most populous states saw its unemployment numbers skyrocket in the aftermath of COVID-19. The state asked us for help in scaling their environment to ensure its citizens could receive the financial support they need while sheltering-at-home. Our team worked around the clock to scale up the site and its security. And I am proud to say that the site is successfully processing 1000 times more unemployment requests through this site than ever before.
Bringing Rapid Relief
Like many countries, our next customer story concerns a nation that has seen its unemployment rise significantly as a result of the pandemic. When the government approved a relief package, its unemployment agency asked for our help in securing a new portal to handle the unprecedented number of unemployment requests. Our team worked non-stop to enable the agency to deliver the app on-time. It processed nearly one million registrations the very first day -- more than 670 registrations per minute. I am proud to note that this app was the #1 priority of its government and we helped make sure it happened.
Enabling the Fight
One of the stories that best exemplifies the way our Symantec team members are stepping up to help customers meet the COVID-19 challenge involves a private, not-for-profit clinical research center, hospital, and medical school located in the United States. The hospital has a lab capable of processing COVID-19 test kits but needed a way to ramp up for new drive-up testing locations.
We were asked to help enable users to access these sites and other needed resources from their electronic devices. One of our sales engineers went above and beyond to help make this happen, working all night long on his day off to help the hospital team to get this done on time. He never asked for any extra consideration or permission from me or anyone else. He just rose to the occasion to ensure that the new drive-up testing sites would be ready for his neighbors and his community.
Software and the Human Experience
I am proud to say that he is not alone in his efforts. As a team, everyone is responding to this extraordinary moment. Together, they are working around the clock, knowing that what they are doing is for people to get the testing they need and the money they need. No one is sending requests up the pipeline. They are doing it on their own, leveraging our best in class technology.
When I talk about what our technology does with others, I often gravitate to large financial services customers. People usually find it interesting to understand how these organizations operate at such massive scale, using our technology to power financial interactions with hundreds of millions of people.
With a pandemic, the stakes are high – life and death – and nothing is more mission critical.
What I'm seeing now is that it wasn't the scale that was interesting. What is interesting is how we've consistently delivered a foundation for mission critical applications everywhere. With a pandemic, the stakes are high – life and death – and nothing is more mission critical. Helping our fellow citizens and neighbors by ensuring that they get access to the health care and financial aid they need in their time of need is one way we are making a difference in the world.
In closing, I would like to add that when this pandemic began, I don't think we knew what to expect from our customers. We wondered how engaged they would be. Would they push pause on their projects with us or continue pushing forward? The answer is that they continue to move with urgency, often with new priorities and renewed urgency in the face of the challenges presented by COVID-19.
At the end of the day, this crisis is reminding us that it's not about software, it's about the human experience.
Symantec Enterprise Blogs
You might also enjoy
Symantec Enterprise Blogs
You might also enjoy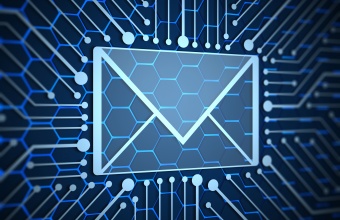 Spammers, scammers, and other threat actors quick to take advantage of global panic surrounding coronavirus outbreak
Want to comment on this post?
We encourage you to share your thoughts on your favorite social platform.