Symantec Endpoint Security Rated a Top Player for Seventh Consecutive Year
Radicati cites Symantec's strategic vision and products in protecting customers from cyber attacks in post-Covid WFH world
As the threat landscape keeps expanding in ways not considered possible even a few years ago, the need for strong security becomes even more critical than ever.
Adding to the mounting challenges companies face with their endpoint security are ransomware, steep compliance and regulatory penalties, as well as millions of people working from home and using personal Wi-Fi to connect with a myriad of devices. The exposure is great, and companies can experience the maximum downside risk if they cannot detect and mitigate breaches quickly.
In the first six months of 2021 alone, ransomware attacks nearly doubled the total for the whole of 2020. From gas pipelines and other critical infrastructure to city governments to healthcare systems, every industry and organization, public and private is exposed to what can be devastating impacts of ransomware and supply chain attacks such as SolarWinds.
Setting the pace for nearly a decade
At Symantec, a division of Broadcom Software, we take pride in our best-in-class enterprise security solutions. We have a legacy defined by more than 30 years of innovation and product leadership in the fields of cyber security, advanced threat, data protection, and security.
It is for these reasons that Symantec is proud of our recognition as Top Player in the 2021 Radicati Endpoint Security Market for the seventh year in a row.
The Radicati Group is a leading market research company that provides quantitative and qualitative research across a broad swath of the technology industry. The Radicati Top Player designation is the Group's highest and most exclusive award. It recognizes those companies that are shaping the market with their technologies and strategic vision. Symantec's position as a Top Player for seven consecutive years underscores our deep strategic vision as well as our ability to arm our customers with innovative, new technologies that are highly effective against today's most invasive and devastating cyber threats. The award specifically rates companies by their product features and strategic vision.
The broadest range and depth of products
Radicati recognized the excellence of Symantec's Endpoint Security (SES) products and solutions. Solutions that include:
Advanced Mobile Threat Defense. Symantec uses predictive technology in a layered approach that employs crowd-sourced threat intelligence, in addition to device and server-based, advanced analytics to proactively protect mobile devices from malware, network threats, and application or OS vulnerabilities.
Endpoint Detection and Response (EDR). Symantec's EDR solution detects advanced attacks, provides real-time analytics, and enables security operations center (SOC) teams to actively hunt threats and pursue forensic investigation and remediation.
Threat Intelligence API. Our API offers access to Symantec's Global Intelligence Network (GIN). We make it easy to integrate with security partners running security information and event management (SIEM) applications, security orchestration, automation, and response (SOAR) platforms, and total information provider projects (TIP). These partnerships greatly advance enterprise security by making it easier for SOC teams to identify the scope of an attack and streamline response.
Application Control. This unique capability assesses the risk level of customer applications and their vulnerabilities. It automatically allows only authorized and "known good" applications to run.
Active Directory Security. This solution automatically learns an organization's entire Active Directory structure. It is the only security solution that immediately contains attackers after an endpoint compromise -- preventing "living-off-the land" attacks designed to turn legitimate programs and processes into devastating attack weapons.
Customer-based strategic vision
Radicati's recognition showcases how Symantec's strategic vision allows Symantec to deliver a wide range of customer benefits, including:
Attractive pricing. Our full array of advanced endpoint protections are delivered in a single package at one price, enabling us to provide an attractive ROI to customers. The efficacy of our solution is demonstrated in the recent tests from the prestigious AV-TEST Institute where Symantec Endpoint Security (SES) was recognized as the Best Protection available for cross platform endpoint protection in 2020. Symantec was the only vendor to place at the top of the protection tests across all platforms: Windows, macOS, and mobile. Additionally, Symantec earned perfect scores for all three categories -- Protection, Performance and Usability -- in the AV-TEST Institute's new "Endurance" assessment. With this type of proven protection that is easy to administer and delivered in a single agent/single console architecture, customers can address their endpoint security needs with astounding return on investment.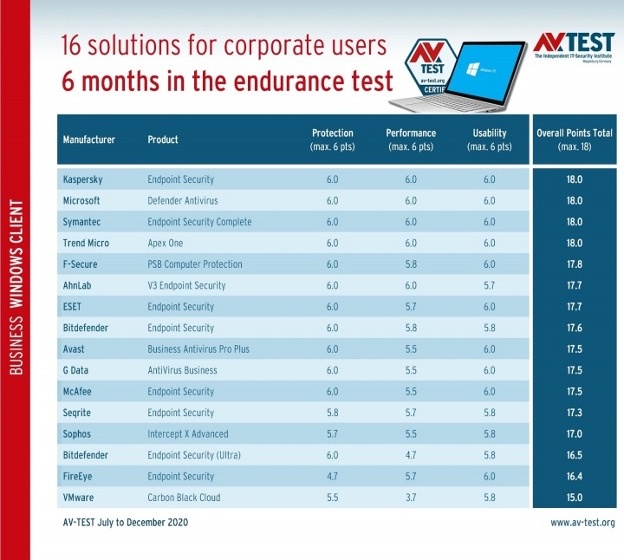 Accessible channel consulting models. In 2021, Symantec launched its Expert Advantage program, providing our channel customers an easy way to access Broadcom-certified partners for expert consulting and premium support services.
Consolidated customer support. In the past year, Symantec consolidated its support operations and enacted a consistent level of support services for all customers.
Our commitment to relentless innovation
The Radicati Top Player recognition for the seventh year in a row reinforces our commitment to relentless customer product innovation.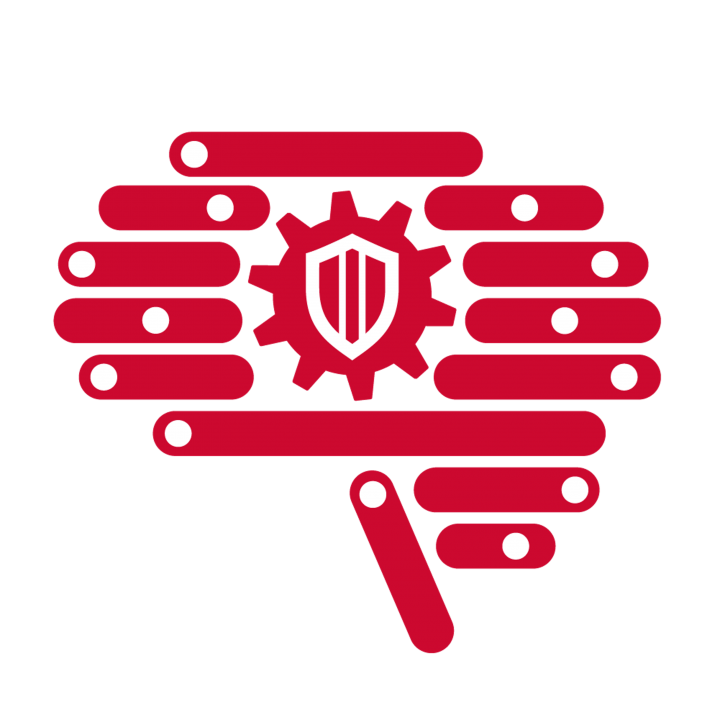 This year marks a milestone towards that goal with a ground-breaking new feature, called Adaptive Protection, that automatically blocks behaviors in trusted applications and can be used in living off the land attacks. It significantly reduces an attacker's ability to hijack native tools and services on targeted systems.
Thank you to our customers for validating our strategic vision and product innovation. customers for and for your trust in our strategic vision and product innovation. In a world where new threats are constantly emerging, we promise to continue working tirelessly to protect and keep you, our customers, safe.
Broadcom Software Blogs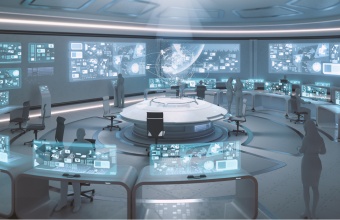 Simplifying Endpoint Security across Protection, Detection and Response
Symantec Endpoint Security's single-agent stack has been leading the way with its fully integrated prevention, detection, and response capabilities to protect you against the latest threats. Watch not to learn more.
Watch Now
Broadcom Software Blogs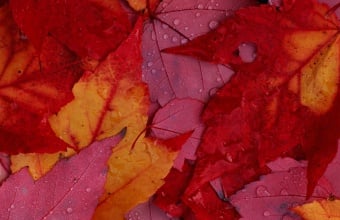 Supply chain attacks, ransomware and government initiatives
Broadcom Software Blogs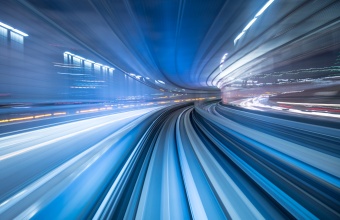 New feature gives customers ready access to Symantec's Global Intelligence Network
Want to comment on this post?
We encourage you to share your thoughts on your favorite social platform.