Symantec DLP named Top Player by Radicati Group 2021
Once again, Symantec DLP has been recognized as a leader in the market
We are delighted to report that The Radicati Group has named Symantec DLP as a Top Player in the Radicati Data Loss Prevention - Market Quadrant 2021. Symantec maintains a very strong position and marks further validation of our long-held leadership, spanning many years, in the information protection market.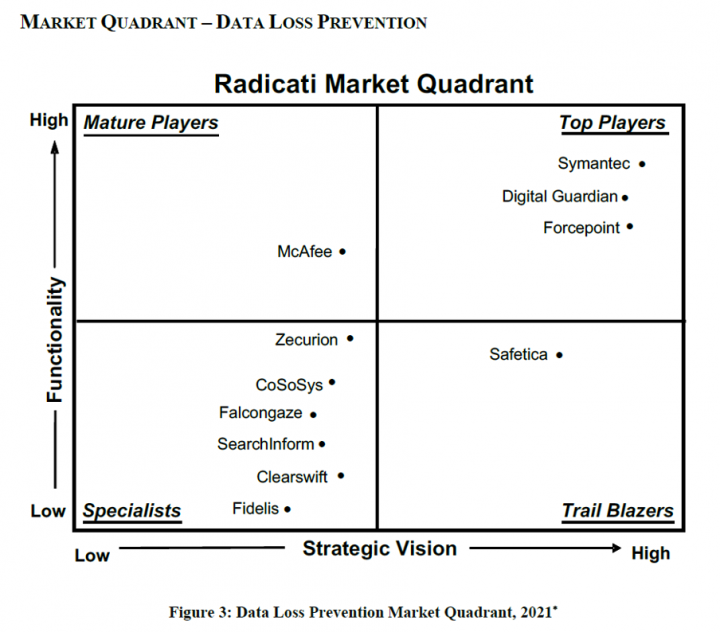 As the figure above shows, The Radicati Group follows a rigorous and clear process, assessing vendors against two dimensions, Strategic Vision and Functionality. We are naturally delighted to have been recognised so strongly on both aspects of our solution.
Symantec, as part of Broadcom Software, offers customers a full, and integrated, DLP solution. As well as market leading levels of accurate data discovery, our solution is able to protect data flows across many different data locations and channels, including on-premises, endpoints, storage, web gateway, email gateway and cloud. Because policies can be created centrally and managed via the DLP Enforce console, customers are able to efficiently manage our solution.
A complete DLP solution for on-premises and cloud
Over the last two years we have simplified the way we offer our DLP solution, offering customers a DLP Core and DLP Cloud solution. This approach provides our customers with a full suite of technology (including User Entity Behavior Analytics, Sensitive Image Recognition and Cloud Access Security Broker) to secure their on-premises, or cloud based data. The complete nature of Symantec DLP's solution underpins many of the strengths recognized by The Radicati Group.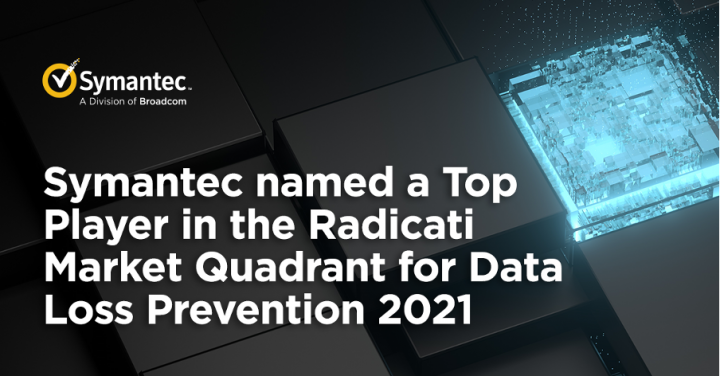 * Radicati Market QuadrantSM is copyrighted November 2021 by The Radicati Group, Inc.
Reproduction in whole or in part is prohibited without expressed written permission of the Radicati Group. Vendors and products depicted in Radicati Market QuadrantsSM should not be considered an endorsement, but rather a measure of The Radicati Group's opinion, based on product reviews, primary research studies, vendor interviews, historical data, and other metrics. The Radicati Group intends its Market Quadrants to be one of many information sources that readers use to form opinions and make decisions. Radicati Market QuadrantsSM are time sensitive, designed to depict the landscape of a particular market at a given point in time. The Radicati Group disclaims all warranties as to the accuracy or completeness of such information. The Radicati Group shall have no liability for errors, omissions, or inadequacies in the information contained herein or for interpretations thereof.
Broadcom Software Blogs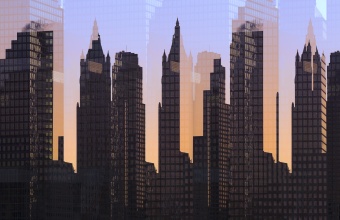 Business-critical enterprise software for the largest global organizations in the world
Broadcom Software Blogs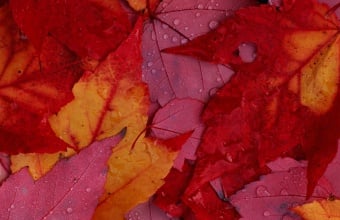 Supply chain attacks, ransomware and government initiatives
Want to comment on this post?
We encourage you to share your thoughts on your favorite social platform.