Symantec and Fortinet: Two Leaders Come Together to Do What Leaders Do - Lead
Teaming up on endpoint-firewall collaboration to help customers better battle growing security threats
We're in the midst of one of those great tech transitions that take place periodically, as we bear witness to the stunningly fast business transition to the cloud. It may not qualify as the proverbial "overnight sensation" – but just look at how far the cloud's come in such a short time.
Consider that in 2009, Forrester found that 37% of big companies were "not interested" in the cloud while another 39% expressed interested but still had no immediate plans to go further.
Fast-forward to the present: IDC estimates that almost half of IT spending will be related to the cloud this year, "reaching 60% of all IT infrastructure and 60 to 70% of all software, services and technology spending by 2020."
That also speaks to a shift with major security ramifications. Given how data now regularly zips across far-flung networks as users access their information from a variety of devices, both inside and outside of the office, the emergence of the cloud underscores the urgency to ensure that data remains every bit as secure as it was in the era when information got stored within an organization's four walls.
At Symantec, we've worked hard to equip customers with the tools they need to safely navigate that journey as they move much of their security stack to the cloud. In fact, we designed our cloud-delivered Web Security Service, part of our Secure Web Gateway solution which is a recognized leader in the industry, to provide network security service customers can easily deploy to defend against advanced threats.
But while our service features broad capabilities, we are always searching for opportunities to expand its enterprise-class functionality. One area is in next generation firewall protection. That's part of the backdrop for the announcement of our expanded partnership with Fortinet. (PRESS RELEASE) We are working closely to integrate Fortinet's best-in-class next-generation firewall with our market leading cloud security platform, enabling us to deliver significantly improved security outcomes for our customers. And it does not stop there.
We also announced that Fortinet's firewalls and Security Fabric will integrate with our leading endpoint security solution - Symantec Endpoint Protection (SEP). This means that customers using SEP with our Integrated Cyber Defense platform capabilities and Fortinet's firewalls will have enhanced visibility from Symantec's threat telemetry feeding into Fortinet's Security Fabric. This integration will also allow Fortinet to act on SEP signals, automatically kicking off remediation actions when threats are identified.
The upshot: Two technology leaders working together to provide customers with enterprise-class capabilities across cloud, network and endpoint security that make a real difference. These unique product integration gives IT managers an enhanced ability to provide enterprise-class robust security controls for all of their network and Internet traffic.
It's hard to overstate the significance behind the collaboration of these important platform companies. Promises are easy to make – but this one will be easy to measure. Ultimately, the payoff will be better security outcomes for our joint customers via the most complete and robust integrated platform in the market.
Just what our customers need as they bet big on the cloud.

Click Here to Learn More About Symantec's Web Security Services
Symantec Enterprise Blogs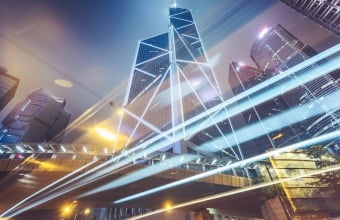 Symantec announces new ways to bring security to your cloud infrastructure
Want to comment on this post?
We encourage you to share your thoughts on your favorite social platform.