Optical Character Recognition (OCR) in the Cloud with Symantec's DLP
The simple way to protect data in digital images stored in the cloud
Symantec DLP Cloud, part of Broadcom Software, now includes Optical Character Recognition (OCR) for all three DLP cloud services (CASB/REST, EMAIL, and WSS). The new capability is available to all DLP customers. It allows them to either extend their existing OCR policies and associated response rules to the cloud, or to create new policies. With these, customers can detect sensitive information embedded in images for email messages, attachments, and documents that contain such images in Cloud Detection Service for Email, Cloud Detection Service with CASB, and Cloud Detection Service with WSS. The OCR-in-Cloud service is now available with the DLP Cloud solution and comes at no additional cost to the customer.
The OCR detection technology used in DLP Cloud is the same capability that has been available in the on-premises DLP solution DLP version 15.0. As such, customers have been using the OCR detection capabilities in their on-premises deployment across many channels including DLP for Network (email, web, and network monitor) as well as DLP Network Discover. Customers with DLP Enforce version 15.7 and above will be able to connect to DLP-Cloud to use this OCR-in-Cloud service.
Key Benefits:
Better protection for image-based documents in DLP Cloud: Customers remain compliant with their data protection regulations for image-based documents.
Leveraging existing DLP policies: The OCR solution leverages existing DLP policies for Cloud. Prevents policy proliferation and simplifies policy maintenance.
Scalable and Elastic solution: Symantec-hosted OCR service auto-scales on load, providing an ultimate scalable solution to effectively accommodate changing customer traffic.
Increase protection, at no additional cost: Extend DLP protection to images by leveraging Symantec-hosted and managed cloud detection service at no additional cost.
Easily configurable OCR service: Customers can easily configure and enable OCR-cloud service through the self-service CMP portal.
How OCR-in-Cloud works
OCR-in-Cloud is a Symantec-hosted service available with the DLP-Cloud solution, and to any customer with a DLP cloud service. It is auto scalable to accommodate varying volumes of customer traffic.
When the service encounters messages (from Email, CASB, or WSS) containing images, or image documents or documents with embedded images, Symantec automatically performs OCR to extract text, and then apply existing DLP policies to protect customer data.
OCR in the Cloud is easy to set up. Being a cloud service, you don't require a dedicated OCR Server. However, all data is centralized with OCR incident snapshots available in the Enforce Server administration console. These incident snapshots replicate the level of detail as for conventionally extracted text: the text excerpt is displayed, with the detected words highlighted. OCR incidents have visual indicators denoting with a cloud icon that the text came from OCR in the cloud, and a thumbnail of the original image.
Why do you need OCR-in-Cloud?
Enable Cloud Migration: As organizations embark on their cloud journey, gradually moving their documents and compute from on-premises into the cloud – their on-premises DLP detection capabilities need to also move to the cloud in order to remain compliant with data protection regulations. Being able to use existing Symantec DLP policies and detection capabilities avoids the need to create new policies that can hinder their cloud adoption.
Extend DLP Detection to Images: Existing DLP cloud customers want to expand their DLP protection beyond standard text-based documents, into document types that include digital images. OCR-In Cloud enables protection of data in images.
Use a single set of DLP policies: Existing DLP policies are leveraged by the OCR-in-cloud service to protect the DLP Cloud channel(s.) This helps customers easily manage and maintain policies for the on-prem and on-cloud DLP.
By leveraging this newly developed capability, Symantec's DLP Cloud customers can remain compliant with their data protection regulations for image-based documents and reduce costs by leveraging Symantec-hosted and managed cloud detection service. The OCR-in-Cloud service provides enterprises continued protection by avoiding data loss from embedded images or image documents, while cutting support and operating costs. The service leverages existing policies which prevent policy proliferation due to this new capability and simplifies policy maintenance.
For more information about DLP OCR-in-Cloud, and additional Symantec Cloud features, please visit this page.
Symantec Enterprise Blogs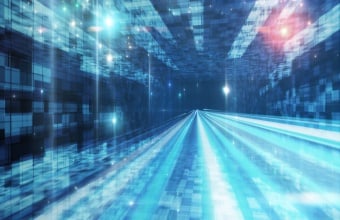 It is fast becoming a must have for 2022 and beyond
Symantec Enterprise Blogs
Want to comment on this post?
We encourage you to share your thoughts on your favorite social platform.