Introducing Symantec DLP Support for Azure Virtual Desktop
How to be more productive, and protect data when deploying Desktop-as-a-Service
At Broadcom Software, we realize that supporting remote work against the backdrop of supply chain disruption (resulting in low availability of computing hardware) is leading many organizations to develop their Virtual Desktop Infrastructure (VDI) strategy. The options available are varied. In addition to the well-established vendors that our customers use, such as Citrix and VMWare, the advent of cloud computing has created a market for Desktop as a Service (DaaS) vendors. DaaS offers cloud-native consumption and billing models, but the architectural underpinnings, supporting processes, requirements, and protocols are similar between VDI and DaaS.
VDI and DaaS can dramatically improve the time-to-be-productive for our customers with massive hiring needs (i.e., consulting firms, global companies hiring hundreds of interns, etc.). Other use cases include looking at VDI and DaaS to simplify application consumption and distribution.
Azure Virtual Desktop - supported in Symantec DLP
To support customers wishing to adopt DaaS, Symantec now offers even more extensive VDI coverage with the inclusion of Azure Virtual Desktop (AVD) support in Symantec DLP version 15.8 MP2. Customers can run DLP Endpoint agents on AVDs running Windows 10 and 11, Enterprise single-session, and Windows 10 Enterprise multi-session OS. Support for Azure Virtual Desktop extends the options that our customers can choose to adopt VDI, with the confidence that the data protection policy will be consistent across heterogeneous environments. Customers can install the Symantec DLP agent in the guest/virtual operating system hosts from the following supported VDI providers:
Citrix XenDesktop servers
Microsoft Hyper-V virtualization server
Microsoft Remote Desktop Services
VMware Horizon virtualization server
In addition to installing the Symantec DLP agent in the guest/virtual operating system host, customers can install the agent to protect Citrix XenApp, which provides DLP protection directly from the backend host streaming applications.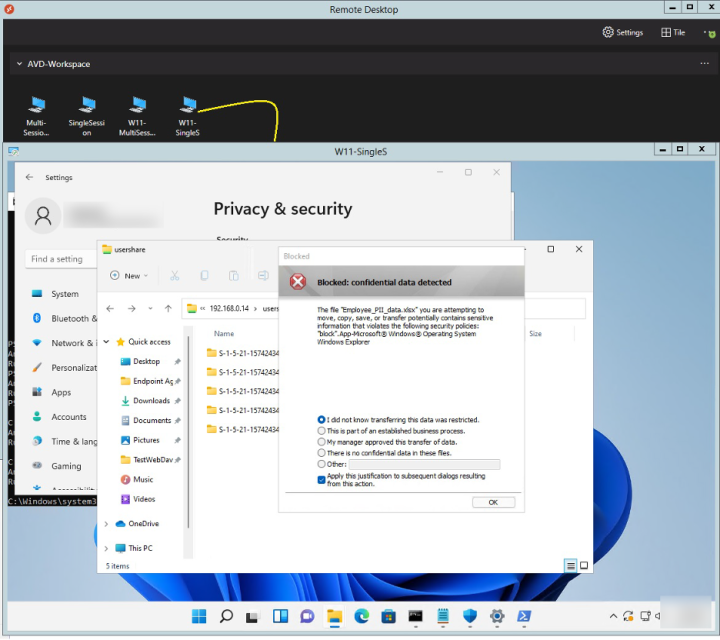 Key Benefits
Key benefits of Symantec DLP for VDI/DaaS:
Seamlessly extends the power and scope of your data protection policies to VDI/DaaS
Provides comprehensive coverage for VDI/DaaS environments, including Hybrid, On-Premises, and Cloud scenarios
To learn more or contact us, please visit us here.
Symantec Enterprise Blogs
Symantec Enterprise Blogs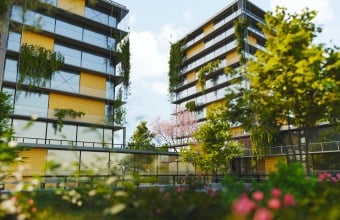 The simple way to protect data in digital images stored in the cloud
Want to comment on this post?
We encourage you to share your thoughts on your favorite social platform.