Forrester Data Security Portfolio Wave Names Symantec a Leader
As mobile and cloud computing redefines network security, Symantec's approach to Zero Trust offers the greatest visibility into who is accessing your data, on premises and in the cloud
We're proud to share that Symantec™ is named a Leader in The Forrester Wave™: Data Security Portfolio Vendors, Q2 2019. Of the 13 vendors evaluated, Symantec was top-ranked in the current offering category.
If you're a Symantec Information Protection customer, we believe that you've made the best possible choice. If you're looking to strengthen your data security, consider this report as your guide.
In our view, the report recognizes the strength of our integrated data security portfolio that enables enterprises to define, dissect, and defend data with products and services including:
Integrated data security and governance is a foundational element of our Zero Trust approach to cyber security. The Wave report recognizes that "Symantec supports a Zero Trust approach across a broad array of capabilities spanning data, endpoint, and network security." Not coincidentally, Forrester names us a Leader in its evaluation of Zero Trust vendors (The Forrester Wave™: Zero Trust eXtended (ZTX) Ecosystem Providers, Q4 2018).
How to Become a Data Security Leader
Symantec Information Protection is today's industry standard. We develop our data security portfolio around a simple fact: Cobbled-together collections of isolated point products do not effectively protect your organization. For your technologies, services, and threat intelligence to work as one, you need cyber security that's built on an integrated framework. At Symantec, we call this our Integrated Cyber Defense Platform.
Only the Symantec integrated Information Protection portfolio delivers:
The broadest control point coverage: Protect your information wherever it is and wherever it is going: on premises, cloud, mobile, email, web, SaaS, IaaS, and more.
Easy implementation and management: Apply one policy to both cloud and on-premises channels, and manage and remediate incidents, and pull in analytics, using a single console. Simply and quickly expand coverage to other channels.
Superior discovery and inspection: Use one content detection policy for real-time data in motion, scheduled and on-demand data discovery, and continuous (data-in-use) assessment. Covered channels include:
Windows and MacOS devices, servers, and virtual desktop infrastructure platforms
Web, SaaS, and IaaS including cloud-based workloads and object storage
Storage repositories and content management systems
Cloud storage and file-sharing services
Cloud applications
Databases (Oracle, SQL Server)
Messaging platforms (email, collaboration, enterprise social)
Network egress points (proxies, next-gen firewalls, web security services)
The most-complete incident remediation: Respond to insider threats by examining detailed incident artifacts and user and entity behavior analytics (UEBA). Log incidents, triage alerts, block leaks, notify users, apply encryption, classify data, strip shared links, quarantine sensitive files, and more—all from a single console.
Data intelligence driven by machine learning: Predict threats using telemetry from rich data sources including UEBA, cloud access security brokers, user behavior, endpoints, proxies, email, firewalls, and security information and event management systems. Clearly visualize your risk posture.
Symantec's Zero Trust Approach to Data: Long Live the Micro Perimeter
In the Cloud Generation, data is the core of your security architecture.
You can't rely on firewalls as your sensitive data is just as likely in transit to and from the cloud as it is sitting inside your perimeter. You need a new type of data-centric perimeter, one that protects information with strong encryption techniques tied to intelligent authentication.
The Symantec approach to Zero Trust gives you the greatest visibility into who is accessing your data, both on premises and in the cloud. We bring your data into the clear only after our protections evaluate every user and device risk factor.
As mobile and cloud computing redefines network security, Symantec is protecting the new business perimeter, disrupting legacy protection models, and extending our lead in data security and governance.
Symantec Enterprise Blogs
Industry Report
Symantec Enterprise Blogs
You might also enjoy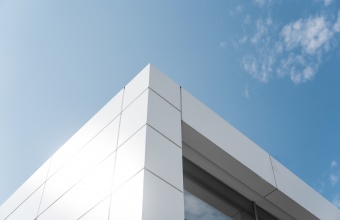 Symantec Named a Leader in Email Security by Third-Party Evaluators
Symantec Enterprise Blogs
You might also enjoy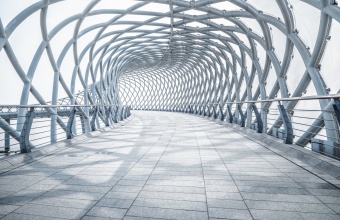 Enterprises can't any longer rely on the once-popular castle-and-moat approach. The future is in Zero Trust Networks
Want to comment on this post?
We encourage you to share your thoughts on your favorite social platform.