Do You Know What ROI You're Achieving with SES Complete?
This Symantec ROI Calculator is customized to your organization
At Broadcom Software, we know that companies are investing in security tools at an increasing rate. With the additional burden on staff and budget that these tools bring, it's important to know what specific benefits they bring to your organization. That's why Symantec Endpoint Security has developed an ROI Calculator that can be tailored to each customer with the help of our Account Director team. We are so confident in the value you'll see in SES Complete that we encourage present and potential customers to try our new ROI Calculator.
What is the new ROI calculator?
The tool is based on a recent Total Economic Impact study conducted by Forrester Consulting for Symantec, by Broadcom Software. The analysis found that a composite organization experienced benefits of $5.4M over three years versus costs of $1.0M -- an ROI of 437 percent. Your mileage may vary, but it's an excellent way to change your thinking about endpoint security products from solely technological to financial. That can be especially helpful when explaining the advantages of a big technology investment to your top brass.
And you don't need to take my word for it. Our new ROI Calculator is customized to your organization. You provide such information as the total number of endpoints, the number of real threats per year, the base cost of a security breach, the fully loaded annual salary of a security analyst, the time it takes to secure and endpoint, total annual endpoint license expenditure and the number of security analysts needed per threat. We crunch the numbers.
What does it do?
What the calculator delivers is a clear-eyed assessment of expenditures and benefits. A customer recently told me it required him to think of the total cost of his company's endpoint security, not just the product's price tag. A comparison of product feature to product cost doesn't really equate to the overall solution value. Bingo. There are many "soft" costs of a breach that our new calculator is designed to identify quickly.
We estimate that a single security breach costs a company about $1.25 million. By digging into that figure with our calculator, we can show how SES Complete can help pay for itself.
There are some key reasons why SES Complete can generate such favorable ROIs:
The massive volume of proprietary data enterprises process every day is constantly under attack. The number and variety of endpoints that employees use to access that data makes it all the more difficult to block threats, or detect them once they get into the network. With SES Complete, potential threats are largely stopped before they get in, leaving few that need to be identified and rectified in real time. With SES Complete, additional endpoint protection tools may no longer be required, and that equates to cost savings for your organization. The TEI study finds that our customers spent 10 percent less on other security application licenses.
Employee time is the most valuable commodity of all. Automation means only the highest priority threats require human attention. SES Complete protection, detection and analytics address issues proactively, allowing security and IT team members to focus on more strategic tasks.
The Broadcom Software sales team is trained in the ROI calculator and wants to work with you to generate some insightful numbers so that you can strengthen your enterprise and show you how you can have greater protection with an automated, streamlined, and effective endpoint solution.
To learn more on how Broadcom Software can help you modernize, optimize and protect your enterprise, contact us here.
Broadcom Software Blogs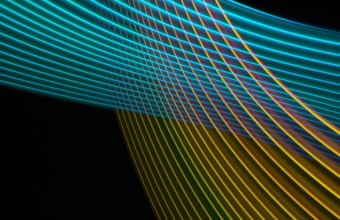 New SES Complete feature delivers on the promise of XDR
Broadcom Software Blogs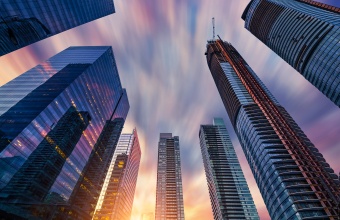 Keeping malware off endpoints is essential to defense in depth
Want to comment on this post?
We encourage you to share your thoughts on your favorite social platform.