Defining the Best Endpoint Security
Symantec delivers a broader and more effective endpoint defense
Endpoint security is challenging. Increased sophistication of attacks; the pressure to detect highly advanced attacks with resource shortages; the operational complexity and user impact from too many agents; new exposures from IOS and Android. "Challenging" is an understatement. The challenge breeds fear.
Fear breeds desperation. Limitations in one technology breed the next set of "silver bullets". New companies become the fashion of the moment, only to fall in favor when the limitations of their narrow approach become apparent.
Symantec's consistent leadership is broadly recognized across the industry by Gartner Peer Insights, Forrester, Radicati, Frost. Our leadership is rooted in key transformations we're driving to deliver a more effective endpoint defense.
Continuous innovation. We've built most complete set of tech for prevention, advanced detection and response, and full remediation. From mobile threat defense, attack surface reduction, EDR, no one comes close. See the results
The most advanced attack analytics & threat hunting. Leveraging on-agent detectors, and the biggest threat research team in the civilian world, driven by expert SOC analysts to quickly resolve incidents.
Streamlining integration and boosting operational efficiency. Consolidating security services into a single agent and installer, operating numerous micro services that can be employed or paused, based on the threat levels.
Protecting Modern and Traditional Endpoints. Security model that works with modern IOS, Android, Windows 10s, and MAC as well traditional Windows platforms & Linux OS's.
In a Hybrid Model. Enabling on-prem deployments, cloud deployments, and hybrid mixes.
These capabilities and our drive for continuous innovation fuel Symantec's consistent leadership in Endpoint Security.
Though we've been the best - we are driving the next level of transformation in Endpoint Security. We'll take the most effective endpoint security to new levels of efficiency and simplicity.
And remember, Symantec Endpoint Security is a best-in-class solution that integrates with best in class Web Security, Email Security, Information Protection, and Zero Trust cloud application access. Together, Symantec's Integrated Cyber Defense reduces business risk, enables security organizations to respond faster, while reducing cost and complexity.
If you want the best new technology for your SOC investigators to play with? Call Symantec. If you also want the BEST endpoint security combining prevention, advanced detection and response, and the most expert SOC investigators and responders? Call Symantec. You want to figure out how to UPGRADE your entire cyber security architecture to lower risk AND costs? For all that, call Symantec.
Symantec Enterprise Blogs
Industry Report
Symantec Enterprise Blogs
You might also enjoy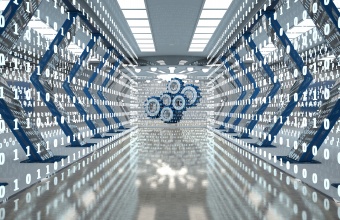 How Symantec Enterprise's Integrated Cyber Defense reduces the integration burden on customers in a fast-changing security world
Want to comment on this post?
We encourage you to share your thoughts on your favorite social platform.