3 Ways Symantec Customers Are Using AppNeta Solutions to Safeguard User Experience
How AppNeta and Symantec technologies are fueling cloud transformation
To address competitive and business imperatives, teams in a broad range of organizations are looking to transition a growing number of business and technical services to cloud-based models. As part of this overall trend, teams are increasingly leveraging cloud-based security solutions, such as Secure Access Service Edge (SASE) offerings. With Symantec Web Protection, teams can navigate this transition with maximum flexibility.
Through a single license, teams can leverage a number of solutions, and they can run them in on-premises environments, in the cloud, or in a hybrid fashion. Symantec Web Protection offers comprehensive security, consolidating all of the capabilities of Cloud and Edge Secure Web Gateway (SWG), Global Threat Intelligence, deep file inspection with sandboxing, High-risk Isolation, and so much more.
The Escalating Challenges Posed by Complex Modern Networks
As teams grow increasingly reliant on the cloud for more critical services, such as security, ensuring availability and service levels are optimized is top priority.
However, while the demand for effective service level monitoring and optimization grows more critical, it keeps getting more challenging as well. The digital services employees and customers use constantly are now reliant upon on-premises data centers as well as a growing, dynamic, and complex mix of networks run by cloud providers, SaaS providers, communication providers, and other third parties.
Relying on traditional tools, many IT teams are only able to track and manage the networks over which they have direct control. These visibility gaps can create urgent risk. Without a way to address these gaps, teams will be in the position of having to choose between pausing their cloud journey, or living with a lack of visibility that leaves users and the business exposed to poor service levels.
The Solution: AppNeta for Dynamic Network Security Visibility
To maximize service levels and security, teams need to complement their Symantec solutions with advanced digital experience monitoring solutions. These monitoring solutions must offer support for modern, multi-vendor networks and a range of security technologies, including SASE products, Cloud Access Security Brokers (CASBs), Data Loss Prevention (DLP) solutions, and more. Today, AppNeta's technology uniquely addresses these demands.
This solution enables teams to do active synthetic network and application testing and gain packet visibility. With the solution, teams can proactively identify performance issues across all the different networks their critical business services rely upon.
Given the deployment flexibility described earlier, Web Protection offers teams maximum options in whether, when, and how they navigate to the cloud. Teams may elect to transition all services to the cloud, they can gradually transition specific services over time, and they can continue to run on-premises indefinitely as well. Regardless of the scenario, AppNeta offers the vital monitoring intelligence teams need to maximize availability and service level quality.
In the following sections, we offer a look at some of the different ways Symantec customers are employing AppNeta technology.
#1. Where to Start: Monitoring On-Premises Symantec Edge Secure Web Gateway Deployments
The Challenges
Today, many organizations are running Symantec Edge SWG in their existing data centers, along with a number of additional devices, such as load balancers, firewalls, firewall-based traffic inspection tools, and so on. In these environments, where users are often accessing cloud resources and apps, when issues arise, it can be very difficult to identify the location and cause. That's because many teams are relying on traditional network monitoring tools, which are largely focused on networks within the organization's traditional perimeter.
The Solution
With AppNeta technology, teams can establish continuous monitoring and visibility of web traffic, including safely monitoring traffic as it passes through the Edge SWG. It requires minimal resources and is easy to deploy, configure, and start working with. As a result, teams can quickly get started with an on-premises deployment, even if they'll ultimately migrate to a cloud-based implementation.
#2. Onboarding Cloud Services: Monitoring Cloud SWG From Fixed Locations to Cloud Service Ingress
The Challenges
As teams move to employing SWG in the cloud, it becomes essential to effectively track the connections between on-premises devices and the cloud-based service. Understanding the experience of end users accessing these cloud environments is growing more challenging, however. Relying solely on traditional network monitoring tools, teams don't have visibility into the performance of networks that they don't own and operate.
The Solution
With AppNeta technology, teams can gain complete visibility of users' experiences from fixed locations. Teams can establish continuous visibility, so they can knowledgeably baseline network performance, track key metrics, and ensure SLAs for Symantec Cloud SWG are consistently met.
AppNeta enables teams to measure end user experience throughout the cloud security stack, from the user through to the ingress to the cloud service. With these capabilities, teams can view how web user experience is trending for each step in the ecosystem. In addition, the solution offers continuous monitoring from representative roaming devices, delivering visibility into host-level metrics and the experience of network end users.
#3. User Experience Matters: End-to-End Digital Experience Monitoring Through Cloud SWG
The Challenges
What is the user experience, and how is it affected by cloud migrations? Being able to measure end-user experience is critical to keeping users happy and productive, before, during, and after cloud migrations. Once teams adopt the Cloud SWG solution, it is vital that they are able to understand the end-user experience. This means tracking performance from end to end, including through the entire cloud security stack.
The Solution
With AppNeta, teams can generate synthetic requests that progress through the Symantec cloud service. This enables teams to see exactly how much time is spent on the network, as well as in servers and browsers. This enables teams to measure end-user experience throughout the cloud security stack, so they can view how the web-user experience is trending for each step in the ecosystem.
Conclusion
Enterprises' cloud migrations have provided a wealth of benefits, however they also create some significant challenges. By leveraging Symantec Web Protection and AppNeta technology, teams can fully capitalize on the cloud's advantages, and ensure optimized experiences for users.
To learn more, read the AppNeta for Symantec Network Security solution brief and watch the webinar, Three Ways to Secure and Safeguard User Experiences When Moving to the Cloud.
Symantec Enterprise Blogs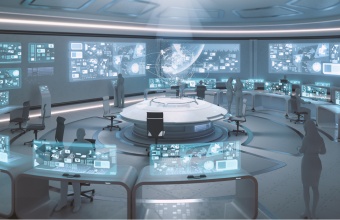 Three Ways to Secure and Safeguard User Experiences When Moving to the Cloud
To enable work from anywhere and leverage the benefits of cloud transformation, organizations are turning to distributed security approaches such as SASE through solutions like Symantec Web Protection.
Click to Register
Symantec Enterprise Blogs
AppNeta for Symantec Network Security delivers end-to-end performance visibility
Want to comment on this post?
We encourage you to share your thoughts on your favorite social platform.