Symantec Wins TSIA's Coveted `Rated Outstanding, Global Assisted & Self-Service Support'
Award marks major milestone in the journey Symantec began five years ago when we set out to transform how to deliver enterprise customer support
I'm proud to inform you that Symantec has successfully achieved the Technology Services Industry Association (TSIA) "Rated Outstanding, Global Assisted & Self-Service Support" certification — an honor that very few companies receive. The certification recognizes that Symantec meets the highest industry standards for customer support operations as part of TSIA's Operational Best Practices certification program. In order to achieve this distinction, Symantec participated in a rigorous audit process that evaluated over 225 operational best practices for delivering industry-leading, technical support. The comprehensive audit process was developed by over 50 leading technology companies and ensures Symantec is delivering outstanding customer support at the channel, center, regional, and global level.
The award is a major milestone in the journey we began five years ago when we set out to transform the way Symantec delivers enterprise customer support. Back then, we had 13 different support organizations, located in 28 global locations around the world, creating an inconsistent and disjointed support experience. Since then, we've worked hard to improve on that by providing our customers with a unified support experience across the entire Symantec product and services portfolio.
Today, we have a single enterprise support organization providing a consistent experience across the globe. We provide an integrated blend of assisted and self-service support, including the MySymantec service portal, diagnostic tools, a searchable knowledge base, online forums, and phone, email and chat interactions. Using the portal, forums and knowledge base, customers can get timely answers to many support questions without having to contact us. When they do reach out, we use precision-based routing to make sure they are sent to the support professional most qualified to help them resolve their issues, based on the level of expertise required, product knowledge and languages spoken. Behind the scenes, there is a seamless handoff among all of our support channels, so customers don't have to answer questions they've already been asked — all information is logged within their case history. If customers use any of our diagnostic tools, they can upload the results, and that information is automatically attached to their support case.
Today, we have a single enterprise support organization providing a consistent experience across the globe.
For enterprise customers who desire a more intimate relationship, Symantec offers Premium Support. Our Premium offerings include access to Customer Success Managers (CSMs) and Technical Account Managers (TAMs) who have deep expertise and knowledge of customer systems, change controls, and access to the entire Symantec ecosystem. CSMs & TAMs directly manage escalations, deliver system reviews, and provide proactive services like health checks, upgrade planning and feature optimization.
The result of all this? We've seen a significant increase in customer satisfaction and time to resolution via our assisted and self-service channels. The support we provide is consistent, reliable and predictable. Customers don't have to call into a second number or be routed to staff that doesn't have background on their cases. They get high-level help quickly and seamlessly. In many instances, they can solve their own issues, using our online support tools.
This certification recognizes all our hard work, and that's important not just for our customers, but for our partners and employees as well. Partners know that in teaming with Symantec, we are delivering the highest level of support possible. And our employees can see that all their work and dedication has paid off where it really matters — satisfying our customers and making them more secure.
The journey doesn't end here for us. The award makes us want to work even harder. We know that delivering world-class support is vital for our customers' security and success. So we're at work designing and providing the next generation of support in a fast-changing security landscape. It's increasingly a cloud-based world, and the support we provide recognizes that.
In the days of on-premise software, when a customer needed help, they had one way of getting support — by calling us. Today, as I outlined in this blog post, we provide multiple channels and personalized options. We're now taking a step beyond that to partner with our customers through the entire life cycle of their relationship with us. So we are moving towards a customer support organization that becomes more proactive, that doesn't just wait for customers to contact us, and gets in touch with them with advice on how to protect themselves better, based on their specific circumstances.
Expect to see more improvements from Symantec Enterprise Support in the future. As we continue our journey, we'll tell you about all the changes and improvements we're making. So check back regularly and many thanks for joining us on our path to providing world-class support and services.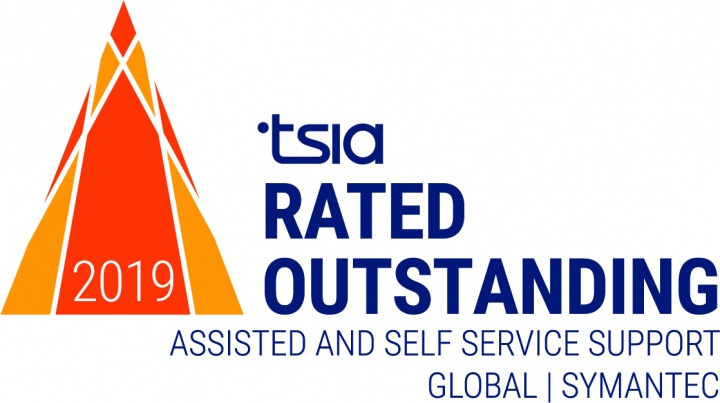 Want to comment on this post?
We encourage you to share your thoughts on your favorite social platform.