TIPP Turns 2 and There's Big News to Share
Our latest program additions offer more help to SOC managers, who staff the front lines in the daily battle against threat actors
A couple of years ago, we set out to build the leading technology partner ecosystem in the cyber security business. We made good on our goal with the unveiling the Symantec Technology Integration Partner Program (TIPP), but we haven't rested on our laurels.
Earlier this year, we took a big step when we marshaled the resources of the Symantec Integrated Cyber Defense (ICD) to bolster TIPP and create an integrated and orchestrated cyber defense technology platform that our partners could lean on to handle the vagaries of a fast-changing threat landscape.
As security professionals from around the world gather this week in Las Vegas for the BlackHat conference, I wanted to talk about another significant refresh which coincides with TIPP turning 2.
Why TIPP?
The idea behind TIPP is simple: to improve security outcomes for customers by partnering with best-in-class security vendors to deliver high-value integrations which simplify complexity and drive down costs for customers and expand go to market opportunities for partners.
The fact is that cyber security has become so complicated that it can easily turn into a minefield where complexity and cost can blow budgets out of the water. In fact, organizations nowadays wind up spending as much as 30% of their budgets on operational integration - which is an unacceptably high percentage. That's why one of our goals with TIPP is to offer customers a way to simplify their security operations and reduce overall costs.
It Takes an Ecosystem
In the last 2 years, we developed hundreds of deployment-ready integrations for the now more than 100 TIPP partners who are part of the ICD Exchange platform. They've tapped into the power of a full security architecture, including Endpoint Security, Infrastructure & Platform Solutions, Information Protection, Web Security, Email Security, and Security Operations Center (SOC).
But our latest augmentations to the program are especially relevant for SOC managers, who staff the front lines in the battle against threat actors. Increasingly, they're stymied by factors outside of their control.
For example, the tech industry has grappled with a years-long shortage of skilled cyber security talent. How do you battle increasingly sophisticated threat actors when you can't find enough experienced security personnel to fill key spots in your defense? At the same time, managers still struggle with a patchwork of tools that aren't integrated and, consequently, fail to optimally communicate with each other. That leads to blind spots that the bad guys invariably exploit.
TIPP eliminates those challenges by pairing up the resources of Symantec's organization with our customers. In addition to solving the human resources crunch, TIPP also offers:
Better visibility thanks to our work in event management and visualization.
Improved threat intel and analytics capabilities that further help SOCs prioritize malicious events.
New automation and orchestration capabilities allowing deeper understanding of what's happening on endpoints.
The bottom line is that we've taken on the hard integration work so whether you're building a SOC from scratch or operate a security organization that's already up and running, we've built a platform that removes the obstacles in front of doing what you need to do – which is to protect your data.
Symantec Enterprise Blogs
You might also enjoy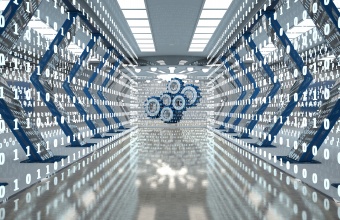 How Integrated Cyber Defense reduces the integration burden on customers in a fast-changing security world
Symantec Enterprise Blogs
You might also enjoy
Want to comment on this post?
We encourage you to share your thoughts on your favorite social platform.