Symantec Secure Web Gateway Security: Bet on a Winning Hand
What you need to know to keep your environment secure
If you work in security long enough, you'll hear it all, especially when you've spent years as the market share leader as we have with our Secure Web Gateway business. But when you have a winning poker hand, it's often wise to remain confident, and let others bluff because in the end the cards will play out and results will be the same.
The most recent bluff that many "new" cloud security vendors attempt is to make an asynchronous comparison of their entire portfolio against a single component of our comprehensive Secure Web Gateway solution. Comparing our fixed location proxies to their cloud solution is a common game they play but also dishonest in that they fail to recognize that our solution supports a full SaaS solution (Web Security Service), as well as on-premises proxies, virtual appliance proxies and private cloud proxies in major public clouds such as AWS and Azure.
It's like comparing their High Card 10 hand to our Full House of Kings and Queens. We could let it go if they didn't know that their top card isn't better, or didn't know the rules of the game. But in fact, they do understand and are intentionally dealing from the bottom of the deck. It's time to put our cards on the table and call.
Important Facts:
Most vendors are not equipped to offer a comprehensive, standalone, enterprise security program, they require–and are dependent upon--multiple other vendors to handle what they can't tackle on their own.
Symantec Has the Most Flexible and Capable Secure Web Gateway
Symantec, as a division of Broadcom, is the world's leading provider of comprehensive, integrated cyber defense. We are the only major cyber defense vendor that builds solutions to support all infrastructures: entirely on-premises, entirely in the cloud, or a mix of the two.
But you don't have to take our word for it. Industry analysts across the globe have named Symantec a global leader in Endpoint Security, Web Security, Information Security, Email Security, and Identity Security.
Symantec Platform is Designed for Working from Home or on the Road
The Symantec Secure Web Gateway solution is designed for all users, on-premises or, of course, work from home (WFH) users. It includes a broad set of integrated cloud-delivered capabilities focused on securing remote users.
Symantec Integrated Cyber Defense (ICD) strategy's seamless integrations provides enterprises deep packet inspection of actions that are unique to each application and closes the blind spots that inevitably result at the fault lines of differing security vendor solutions.
API integration with software-as-a-service (SaaS) apps is just as significant as owning that integration and allows the data to be normalized so enterprise security teams can properly write policies for "at rest" and "in motion," as well as perform user behavior analytics and risk evaluation. Not owning these integrations--and having to rely on a third-party for this work--means organizations lose a lot of the telemetry that can be the critical difference between preventing a cyber attack or falling victim to a breach or ransomware.
Symantec Secure Web Gateway (SWG) Solutions are Built for Speed
Point-product solution vendors need to build home-grown network management tools that inevitably result in limited peering points to inspect network data traffic.
Our SWG delivery over Google Cloud Platform (GCP) gives enterprises speed, scale and resilience like no other. The benefits of not relying on co-located data centers eliminates often congested public routes while adding hundreds of powerful network peering points. You may see the claim, but nobody has infinite scale. But Symantec Web Proxy delivered over the Google Cloud is the closest you can get given it leverages Google's network and systems.
Symantec, as a division of Broadcom, is the world's leading provider of comprehensive, integrated cyber defense.
Symantec Performs HTTPS Decryption at Scale
Symantec decryption and encryption capabilities have been the envy of the security industry for more than a decade. Symantec protects the biggest banks in the U.S. These institutions keep us perennially on our toes with the top cypher suites. This same decrypting and encrypting in the cloud with its strong processing capability has moved to GCP.
Symantec SWG Offers Central Management and Reporting for All Users
Symantec's holistic approach to enterprise security, and specifically, users working from home, protects the enterprise while simplifying the process. Symantec's Cloud Reporting infrastructure collects full log detail regardless of location. We report on remote users the same way as those behind the firewall. We initially designed this for consultants and it has full relevance and applicability for all remote users. It allows the enterprise to follow users wherever they are to maintain visibility and coverage.
Symantec SWG is The Full House - A Complete Solution
Too many point-product solutions leave security teams with the unenviable task of constantly racing to keep up with the complexity of their own security infrastructures.
Introducing more than one data loss protection (DLP) solution also means managing policies in more than one place, managing incidents in more than one place, and limited portability between those two DLP solutions. Enterprises must double their efforts and resources to operate any attempt at an effective DLP program.
Beyond DLP, Symantec SWG can also extend leading Remote Browser Isolation, Content Analysis, Sandboxing, Cloud Firewall, CASB, and Zero Trust Network Access capabilities - all powered by the world's largest civilian threat intelligence network.
We are all-in because it is a winning hand. Don't let any jokers tell you otherwise.
Symantec Enterprise Blogs
Symantec Enterprise Blogs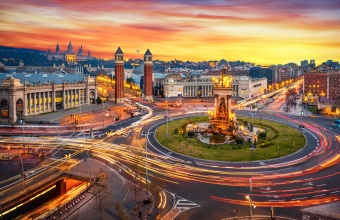 Symantec is investing in security for the enterprise
Want to comment on this post?
We encourage you to share your thoughts on your favorite social platform.