Symantec is Named to CRN's 2021 Mobile 100 List
Award highlights critical need for mobile protection in complete endpoint solutions
Symantec, as a division of Broadcom, has always been about providing its customers with security solutions that adapt to their environments. And as companies and their employees have become more mobile, they have continued to turn to Symantec for best-in-class offerings to fill their security needs.
Recognizing Symantec's expertise in mobility, CRN, a brand of The Channel Company, has named Symantec to CRN's 2021 Mobile 100 list. Specifically, CRN is recognizing the Endpoint Mobile Security feature of our Symantec Endpoint Security (SES) Complete and SES Enterprise.
In choosing the companies for its 2021 Mobile 100 list, CRN's editors considered technologies from four different categories:
Laptops and Tablets
Phones, Accessories and Mobile Computers
Mobile Security and Management Tools
Mobile App Development Platforms and Collaboration Apps
Being named to the CRN Mobile 100 is an acknowledgement of Symantec's leadership in the endpoint mobility space, and how customers and channel partners are seeing the benefits of working with a vendor that provides security across all endpoints. At its highest level, SES Complete and Enterprise are about prevention and detection. Prevention to keep attackers and threats out of an organization. Preventing an attack means fewer incidents to respond to and less remediation. This reduces the burden on the SOC. But most importantly it means that attackers do not get into your organization. SES Complete and SES Enterprise restore the critical balance needed for a healthy organization by providing world class prevention to all endpoints to complement the extensive detection capability of these solutions.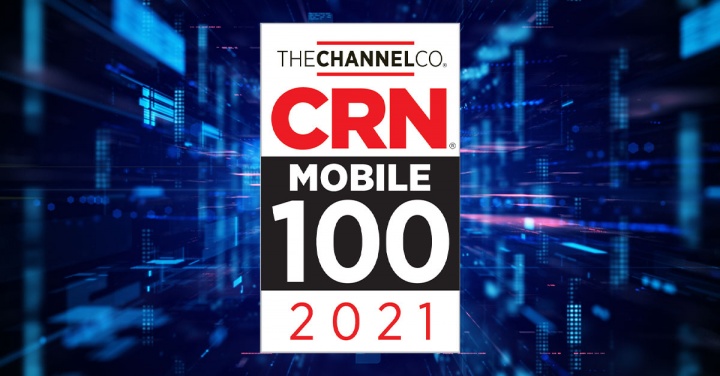 The protection and detection features Symantec provides on desktops and laptops also are present in our mobile solution. This is a big plus to customers who need to integrate their endpoint solution with their existing infrastructure. Customers benefit from the SES Complete and Enterprise integration with an organization's EMM/MDM, SOC (security operations center) and SIEM. It provides analytics directly from a mobile endpoint. And can connect with third parties such as EMM.
With the Symantec Endpoint Mobile Security feature, companies have a consolidated endpoint service under a single pane of glass. All endpoints are covered, traditional and modern. Instead of having various endpoint security solutions and multiple management consoles from Vendor A, B & C, customers have one console. With SES Complete and Enterprise, there is consolidation of platforms. A one-stop-shop for security. This reduces the burden of managing multiple point solutions.
"What we're really doing is adding value by covering all threat vectors. We play well with the big EMM (Enterprise Mobility Management) vendors, balancing prevention and detection," said Shaun Aimoto, Symantec Technical Product Owner - Mobile. "With threat vectors and risk associated with mobile endpoints being different from traditional laptops and workstations, it is imperative that mobile protection is an integral part of the overall endpoint security solution. Mobile phones are afforded the same endpoint protections traditional endpoints receive within the boundaries of a corporate network. Symantec's fully integrated mobile solution provides a full circle of security wherever employees need to work, supporting both managed and unmanaged devices."
With the Symantec Endpoint Mobile Security feature, companies have a consolidated endpoint service under a single pane of glass.
Companies can be confident that they have an all-in-one offering that includes a highly awarded and recognized mobile protection solution, in addition to the full array of security features present in SES Complete and Enterprise.
In putting together its Mobile 100 list, CRN cited Symantec as an example of a company that provides secure mobile access to the resources that enterprises need to remain competitive. The importance of this capability will only grow, as the pace at which employees adopt mobile devices to conduct business increases in the coming years.
"The IT vendors being recognized on CRN's 2021 Mobile 100 list have demonstrated an unwavering commitment toward supporting solution providers with the tools and services they need to succeed in today's mobility-facing business landscape," said Blaine Raddon, CEO of The Channel Company. "On behalf of The Channel Company, I want to extend my heartfelt congratulations to these forward-thinking companies for their dedication to improving the customer experience."
The entire 2021 Mobile 100 list can be found at www.CRN.com/Mobile100.
Symantec Enterprise Blogs
You might also enjoy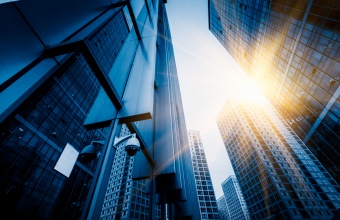 Security automatically customized to your endpoints with SES Complete
Symantec Enterprise Blogs
You might also enjoy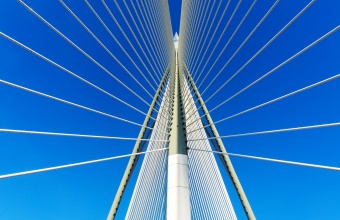 Technology and innovation to protect the enterprise
Want to comment on this post?
We encourage you to share your thoughts on your favorite social platform.