Symantec Information Security's Next Chapter Keyed to Data Protection Everywhere
Focusing on Simplification To Help Our Customers & Partners Win
Introduction
It has never been more important for modern enterprises to treat their data as strategic assets, and protecting that data is necessary not just for success but for survival. In today's digital world, the vectors where that data gets authored, shared, consumed and stored has completely changed. Data protection solutions have to adapt and evolve with this increasingly complex environment.
At Symantec, now officially part of Broadcom, the Information Security Group (ISG) is focused on the next leg of its journey: To take a data-centric approach to securing enterprise data wherever it may be, as part of a holistic strategy built around the concepts of Zero Trust.
Enterprise information security executives are tasked with delivering data security without affecting productivity--if a security solution is disruptive, it will invariably not be used and could potentially be 'ripped out'. In a productivity-first, cloud-enabled world, the challenge of data security can easily become a daunting task.
How we're working to improve usage and customer experience
ISG helps customers rise to today's security challenges with its combination of leadership in enterprise data loss prevention (DLP), cloud access security brokers (CASB), zero trust network access technology (ZTNA), and user and entity behavior analytics (UEBA) to form a single cohesive platform to address various data security use cases. From on-premises and perimeter, to private/public cloud infrastructure and onward to SaaS, ISG solutions apply data controls in a uniformly consistent manner to greatly increase efficacy and minimize disruption to users.
The ISG portfolio was always well positioned to address these challenges. However, myriad offerings in the solution set, coupled with complexity of implementation, prevented customers from efficiently deploying our solutions. At Broadcom, customer success is critical to shaping our future, and we're committed to reducing friction and improving security. A remedy for the problem of stack complexity is portfolio simplification – and we've already implemented the first phase of portfolio simplification as you've seen in earlier blogs.
Changing our approach to information security at Symantec
We have distilled data security use cases to four control channels: On-premises, SaaS, IaaS and Private Cloud. At the center of those control channels, will be a single-pass detection layer, powered by our perennially award-winning DLP detection engine, which enables deep content examination on data from the cloud. We're also greatly simplifying our management approach by converging policy creation, incident response, reporting and user analytics into a unified, cloud-based console that avoids policy duplication and conflict.
To help explain our strategy, we've devised a simple illustration: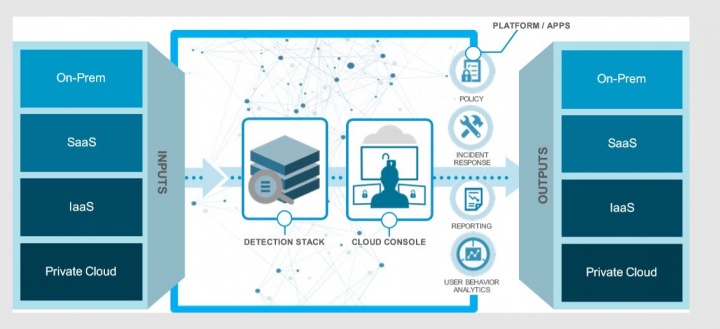 This level of consolidation enables seamless integration of our entire information security stack with Symantec's Integrated Cyber Defense (ICD) platform, easily extending to your larger security use cases centered around threat detection and remediation, network access and security, identity access management, and ultimately Secure Access Service Edge (SASE).
By simplifying the various control channels and centralizing management and analytics, the security executive suddenly has more and better options. Protecting data at a single point of entry or egress is no longer the chief concern as the entire path for data is protected. This means security executives can choose the least disruptive option for their users while satisfying broader enterprise security needs. Consider the finance user working on a spreadsheet saved in the cloud--data security policies can be applied at the endpoint, as it travels the network, as part of the SaaS application or in cloud storage, based on the most effective approach.
Simplification also means we can now address the complexity of deployment for large enterprises. You will see us shift away from monolithic releases that come with the challenge of having to fully recertify and deploy. Architectural upgrades will be fewer and far between, but content essential to enforcing the latest data classifications for compliance will come at a much more rapid pace.
Our commitment to putting customers first and executing on 'data protection everywhere'
When strategy and vision are shared, the proof is in rapid execution. Symantec ISG is already well on the path of execution as demonstrated by our evolving product portfolio. I am personally excited to see this next step for Symantec Information Security.
In future posts, we'll continue the discussion of our strategic direction and how Secure Access Service Edge fits into our vision for Information Security.
Symantec Enterprise Blogs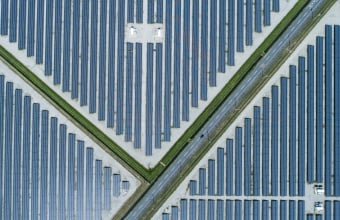 What you should consider when evaluating a SASE architecture for your business
Want to comment on this post?
We encourage you to share your thoughts on your favorite social platform.