Have You Got the Right Stuff?
Broadcom Software Knight program for the Enterprise
Broadcom Software Knights
If you're a Broadcom Software customer seeking implementation help, there's no better place to turn than our Broadcom Software Knight Partners. These are vetted, highly certified individuals who know our product line inside out and are the best in the business. We make sure that they have broad technical experience and numerous certifications so you can rest easy knowing you've got a seasoned expert on your team.
We bestow Broadcom Software Knighthoods on individuals, not organizations. Individuals are picked via a rigorous selection process and are offered the highest level of recognition that Broadcom Software provides for Partner individuals. There are 25 Broadcom Software Knights, with a goal of approximately 100 by the end of this fiscal year.
Knights have years of experience integrating software from multiple vendors across a broad range of security applications. If you've run into a technical problem, they've likely seen it and solved it before. So, what special skills are required for knighthood?
Certified understanding of key implementation and configuration concepts verified through a third-party exam.
Implement/architect candidates must complete customer engagements and submit evidence and documentation for review by Broadcom experts.
Candidates must show extensive sales expertise on all Broadcom products and perform proof-of-concept engagements for review.
Broadcom Software Knights also receive ongoing, specialized technical training as well as up-to-the-minute product presale and sales intelligence. This information is identical to what we teach our own Broadcom Software sales force, engineers and solution architects.
And there's an extra perk: Since Knights are deeply integrated into our product and engineering development cycles, customer feedback about problems or concerns carries extra weight.
Broadcom continues to encourage dialogue between Knights and Product Management, where the Knight can reverberate the customer identified concerns and distinctly describe what option outcomes would benefit customers as a whole with product improvements or feature additions where additional functionality can be achieved. - Aileen Kara Hudspeth, Braxton-Grant Technologies.
Keep in mind that Knights are product agnostic. They work with all manner of software platforms, not just ours.
Broadcom Software Knights in Action
Our Knights are solving problems for the enterprise every day. A few examples include:
One customer requested recommendations on migrating from an S-Series appliance to a new Symantec Security Platform series appliance of proxy devices. No current internal or external Broadcom Software guide exists on best practices for executing a smooth transition of this kind, so we recommended a Broadcom Software Knight. The Knight completed the work with the customer as they migrated from older appliances to the new ISG Virtual Proxy SKU, and documented the individual configuration changes required. The customer was happy. And it allowed the Knight's team to create a process to help customers generate Gold Images of previous physical Proxy appliances to assist in migration to virtual appliances, as well as future deployment readiness.

Another Broadcom Software Knight provides a customer with health assessments on the current setup of its ProxySG and Web Security Service. He obtains Sysinfo files and analyzes them to find areas where the company can improve performance or mitigate potential issues. He also does a policy review to identify policy layers that are out of order that could cause issues in traffic evaluation. And he makes sure that there is a healthy use of source and destination objects -- not just a list of URLs or IPs, but Server Certificates.

Another customer requested training for Management Center & Reporter systems. A Broadcom Software Knight built an educational workshop on the platform, based on best practices from the Broadcom team, to deliver a complete and thorough PowerPoint and an instructor-led virtual session for the company. The customer still uses this PowerPoint and information as it continues to take care of its MC & Reporter installations.
Broadcom Software Knights are here to help you. They know legacy systems, can integrate current products -- and they know what's coming. For more information on the program, visit us here.
Symantec Enterprise Blogs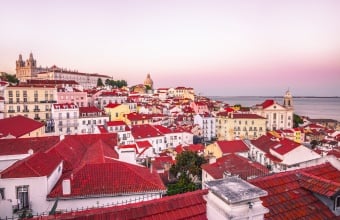 Broadcom Software suggests cyber security is a MUST for every enterprise
Symantec Enterprise Blogs
Want to comment on this post?
We encourage you to share your thoughts on your favorite social platform.