COVID-19, Digital Transformation and Mission-Critical Identity Security
In 2020, the pandemic accelerated digital transformation and highlighted the importance of identity security
Overnight, we went from business as usual to working out of our homes and fundamentally changing the way work gets done.
The dramatic work shift forced by the pandemic pushed digital transformation to the top of the enterprise priority list. As organizations scrambled to support their newly remote workforce, they also had to deal with a customer base that increasingly needed a contactless and frictionless online digital interface. There was no time to plan – solutions that might have taken years to develop, needed to happen quickly, even if it meant breaking things along the way.
Identity is the front door and gatekeeper for virtually every major application and has taken on an even more critical role in the new digital world that has demolished traditional perimeters. Many people discovered that their neglected identity management solutions were not up to the scale and availability requirements that this transformation required.
Taking Center Stage
Identity security platforms have been running in the background for so long people have forgotten how valuable they are, but the pandemic changed that point of view in a hurry. Enterprises quickly learned that identity security is not just an adjunct, but a real driver of digital transformation.
For many enterprises, the challenge was to turn the way they do business inside-out. Instead of bringing people into secure office workspaces to access and use business apps and services, the reverse was required. Now the organization had to scale and secure those same apps and services to geographically separated users and their vast variety of digital devices.
What was surprising is that many organizations that had considered multi-year projects to shift their environments to point solutions that claimed to be "more modern" - was that their existing Symantec Identity Security solutions already supported modern standards together with the mission-critical scale and availability needed to support this digital transformation.
Symantec Identity Security offers a comprehensive and integrated approach to managing and protecting user access to apps and data; it has been a leader in this area for over twenty years. With the move to Symantec, these solutions are now an integral part of the Symantec Zero Trust Platform. Based on the simple premise of trust no one and enforcing least privileged access, the Symantec Identity Security solutions address the "people" pillar of the Zero Trust framework. When combined with the Symantec endpoint, network, and information security solutions, there is no vendor who offers better protection to secure your mission-critical apps and data.
In 2020, when IT organizations and business owners were tasked with making major changes, they realized they could gain tremendous value simply by leveraging their existing Symantec Identity Security solutions, often with little effort. The flexibility and scalability was already there; they just needed to be shown how to unlock this value and they were ready to deliver the services the business needed.
Partnering During the Pandemic
But our customers were not alone during this time. The Symantec engineering and product management teams moved quickly to help our customers address these emerging needs.
For example, as "shelter-in-place" orders were issued across the globe, one state government realized that unemployment was about to skyrocket, and they wanted to ensure that these impacted people could easily and quickly get access to the money they needed to survive. This customer reached out and asked us to help them scale their environments to handle the millions of requests they were anticipating. Our teams worked around the clock with the customer and was able to implement the changes needed within days. As we end the year, this site is still processing over 1000 times more unemployment requests than ever before.
Enterprises know they have in Symantec the solutions they need to accomplish their IT goals.
Similarly, a neighboring nation requested help to support the development and rollout of a new app to handle their equally unprecedented number of unemployment requests. This app was considered the number one priority for the government. Our team worked non-stop to enable that country's revenue agency to deliver the app on-time, and it successfully processed nearly one million registrations the very first day -- more than 670 registrations per minute.
Finally, I am proud to share that our Identity Security solutions are also helping fight the pandemic on the front lines. One of our customers -- a private, not-for-profit hospital -- had labs capable of processing Covid-19 tests, but needed to enable drive-up testing sites to securely and remotely access their applications. Our team worked with the customer overnight, and they were able to make the changes necessary to enable this access within two days, which allowed the state to open additional drive-up testing sites faster than expected.
Better Together in 2021
As each of these examples demonstrate, we moved quickly to help our customers in 2020, and we are not slowing down in 2021. The changes brought on by the pandemic are not going to fade. If anything, transformation is only going to accelerate faster as every organization continues to face a world that wants to engage digitally.
The simple fact is that people will want to continue working the way they do now. You can't put the genie back in the bottle. People like working remotely and communicating digitally, which creates challenges for not only the people working from home but all of the supporting infrastructure to support remote activities. Any new changes that will be made will be done to support continued digital transformation and the ability to support our customers, regardless of their environment. There is simply no turning back.
All of this is good news as we move into the New Year. Enterprises know they have in Symantec the solutions they need to accomplish their IT goals. The hard work is never over for us. Now, it's time to improve and add future apps to grow our customer's growth and success. We are already looking forward to working toward a better tomorrow and even greater success in 2021. At Symantec, we always have your back.
Symantec Enterprise Blogs
White Paper
Symantec Enterprise Blogs
You might also enjoy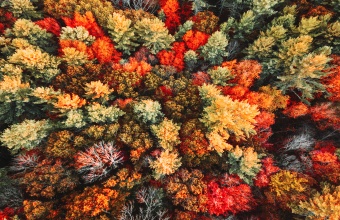 Forrester recommends implementing a PAM program for enterprises looking to achieve a Zero Trust organization
Want to comment on this post?
We encourage you to share your thoughts on your favorite social platform.