Cloud Computing and the Shifting Role of Cyber Security
As cloud computing changes the government technology landscape, the conversations around security must change as well
It is safe to say that cloud computing and cyber security have been the dominant technology topics in the federal government for the past decade and continue to be today. Look no further than the most recently released Cloud Smart Strategy and National Cyber Strategy. It is clear that the administration is focused on continuing to advance these capabilities across the federal government.
At a high-level, these strategies place a focus on the workforce, security and procurement to promote cloud adoption, as well as pushes a more offensive cyber posture. Although these strategies present promise, it is the execution that will determine whether they succeed. It's time to redefine what cloud and cyber looks like in government.
On October 30, the Symantec Government Symposium will change the conversation around cyber security, especially how it relates to cloud computing and the associated security requirements. As cloud computing changes the government technology landscape, the conversations around security must change as well.
The Symantec Government Symposium will feature leaders from government and industry taking part in an interactive discussion on:
How to protect data no matter where it travels or resides
How to automate threat detection and accelerate intelligence sharing
How to build an unrivaled cyber workforce
How to put security at the forefront of the technology ecosystem as more devices and data points become part of government systems
While the day's conversations will center on security with cloud being a key discussion point, there are several panels and keynotes dedicated to this topic.
Bradon Rogers, Symantec's senior vice president, worldwide sales engineering and product marketing, will lead off the event with a discussion on the different attack vectors hackers use in the cloud era, with a focus on getting ahead of the attacks of tomorrow. Later in the day, a technical track session will address a central tenet of the administration's modernization strategy – effectively and securely migrating applications and data to the cloud. The session will discuss how agencies should implement a unified network-based platform and flexible security architecture to help meet the goals set forth by the administration. These are just two of many discussions that will take place around cloud security.
Cloud Smart and the National Cyber Strategy will drive the government's cloud and cyber programs for the foreseeable future. As the government pivots its cloud and cyber strategies, it is important that the government technology community takes a leadership role in instituting this change. The Symantec Government Symposium focuses on leading this shift.
For the complete Symantec Government Symposium agenda, visit here.
If you found this information useful, you may also enjoy:
Symantec Enterprise Blogs
Webinar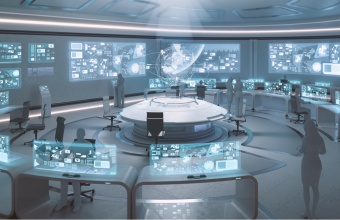 Cyber Redefined: The 2018 Symantec Government Symposium
Evolving threats, aging legacy systems, budget constraints, workforce gaps, mandate upon mandate – you've heard it all before. Agencies have been battling these challenges, day after day, for years. Register here to join the conversation and make a change.
Click Here to Register for the 2018 Symantec Government Symposium
Want to comment on this post?
We encourage you to share your thoughts on your favorite social platform.