Catalyst 2020: Symantec's Virtual Security Summit Packed With Power
Check out the on-demand content now!
Symantec Catalyst 2020
Catalyst 2020, Symantec's first virtual global summit, featured a long line-up of executives, including Broadcom CEO Hock Tan, who described a myriad of changes at Symantec, a division of Broadcom (NASDAQ: AVGO), during the past year. Other Symantec leaders, including senior vice president and GM of the Symantec Enterprise Division, Art Gilliland, offered updates on the company's most recent technology initiatives as well as the changes at Symantec since last year's blockbuster acquisition brought together two of the world's leading enterprise technology organizations. Catalyst 2020 comprised six free, half-day events, across three time zones catering to customers and partners. It highlighted where cyber security is headed and how Symantec's unrivaled technological excellence and R&D continues to help customers face complex, evolving threats.
Security and a Pandemic
One of the topics of course was the examples and importance of security during the pandemic. When the United Kingdom ordered all non-essential businesses to shut down in March, in response to the growing pandemic, Williams Racing CIO Graeme Hackland faced a significant operational challenge: Instead of their usual count of approximately 70 employees working from home, he recalled, the company needed to immediately ensure its roughly thousand-person team could do their jobs remotely and securely. The journey was featured in a compelling documentary as part of Catalyst 2020. Hackland was one of the many customers and partners participating in Symantec's Catalyst 2020.
"It was really important that we protect all our email traffic and that we protect every bit of data we put across the internet," said Hackland, charged with making sure that this legendary Formula One brand was prepared to face the challenge. And he was – with Symantec by his side.
Catalyst 2020 comprised six free, half-day events, across three time zones catering to customers and partners.
Like other enterprises, Williams needed to navigate amidst dramatic uncertainty as the coronavirus forced businesses to adapt to the abrupt demands of a pandemic. Up until then, most Williams employees had worked inside the company's headquarters. Suddenly, everyone was now a telecommuter and Hackland had to make sure that they could work securely.
But years earlier, Williams had turned to Symantec to help their engineering teams securely transmit coveted data as they traveled to different racing venues around the globe. So, when COVID hit, Williams already had in place an extensive endpoint security protection network to protect company data during this unprecedented transition to remote work. The upshot: Williams didn't miss a beat and the transition to working from home went off seamlessly.
Technology Prowess
As enterprises face the future, it's hard to overstate the value of a security partner with a strong product portfolio, and the wherewithal to support leading-edge research projects to keep ahead of cyber attackers. Customers got an inside look at what that technology edge means in practice when Symantec executives recounted the chronology of events around the take down of the group behind WastedLocker.
A group believed to be behind WastedLocker – the aptly named "Evil Corp", a cyber crime outfit – has been around since 2014. Over the years, Symantec threat hunters tracked the group's activities as well as its changing attack methods. Then last year, the Justice Department indicted the group, a move which soon invited a retaliatory response from Evil Corp. as it began targeting primarily Fortune-sized companies in the U.S.
Symantec began to notice "a sequence of events and type of activities that didn't seem to add up, according to senior threat intelligence executive, Jon DiMaggio. The attacks were proactively uncovered by Symantec's Targeted Attack Cloud Analytics, which uses advanced machine learning to find patterns of activity associated with targeted attacks. After reviewing the data, Symantec's Threat Hunter team determined that it corresponded closely to publicly documented activity seen in the early stages of WastedLocker attacks.
Ultimately, Symantec not only identified the organizations that had been targeted by WastedLocker but also located the tools, tactics, and procedures used by the attackers.
"We try to be just as creative as the bad guys and come up with ways to find them," DiMaggio said, adding that the task essentially boiled down to "looking for someone who doesn't want you to find them."
Ultimately, Symantec not only identified the organizations that had been targeted by WastedLocker but also located the tools, tactics, and procedures used by the attackers. Customers were then able to work with Symantec to harden their defenses and protect against every stage of the attack.
"There's no pause and no breather," said Symantec's director of Security Response, Kevin Haley, who noted that the prevalence of "creative adversaries" requires a combination of leading-edge security technology working in tandem with skilled threat hunters and researchers poking into every corner to ferret out potential trouble before it escalates into a problem.
Indeed, Vice President of the Endpoint Security group, Adam Bromwich, noted that Symantec's focus on finding attacks against enterprise customers has led to the discovery of "thousands of attacks" each month.
New Customer Focus:
Beyond showing off its technology prowess, Symantec also had a new message for customers: It's no longer going to spread itself thin by trying to meet the needs of everyone. Symantec is shifting the focus to its most strategic enterprise customers – as Symantec's Chief Marketing Officer, Karen Buffo, said, this new "concierge" approach allows Symantec to tailor its offering to meet larger enterprise customers' ever-changing security needs.
"It starts with the frank acknowledgement we've gone through a lot of change and we've learned a lot," added Regan McGrath, Broadcom's Vice President, Americas Sales, who said the company felt it was time to hit a reset button. "Our customers are really clear about what's important to them – they want lower cost, stable, high-quality tools that work the way they're supposed to, and a security partner focused on their needs, rather than one trying to be all things to all people."
"The more customers engage with us, the better job we're going to be able to do for them" by bringing Symantec's full resources to bear, he explained.
Catalyst 2020, featured keynotes, panels, demos and interactive sessions from the world's top experts in cyber security. It is an event that should not be missed.
Register to watch Catalyst On Demand Now.
Symantec Enterprise Blogs
You might also enjoy
Symantec Enterprise Blogs
You might also enjoy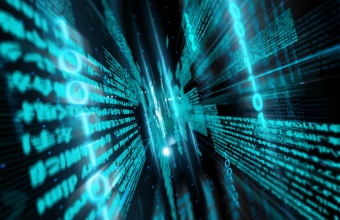 Attackers were preparing to attack dozens of U.S. corporations, including eight Fortune 500 companies.
Symantec Enterprise Blogs
You might also enjoy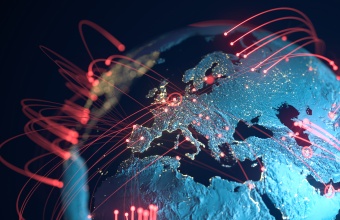 Our customers continue to benefit from our innovation and focus
Want to comment on this post?
We encourage you to share your thoughts on your favorite social platform.