Broadcom Software SASE Framework Partner Accreditation
Setting the bar high for our partners and customers
Secure Access Service Edge (SASE) is a combination of concepts, principles, and technologies that are designed to improve network performance and security in a world where users are remote and where they access applications and data that is spread across corporate data centers and multiple cloud platforms. While it's nice to boil it down to an acronym, making SASE work requires a complex interplay of platforms and products.
To make that journey easier for our customers, Broadcom Software has embarked on an enterprise accreditation process to hone the skills of our integrator partners for designing and implementing our software into a data-centric SASE architecture. The goal is to deeply train a select number of partner organizations on the intricacies of how our cloud-based cybersecurity product line meshes with the SASE architecture.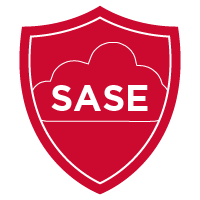 How This Helps You
Let's take a quick look at what the Broadcom Software SASE Framework solution can deliver to you:
A better user experience -- low latency, single-pass access to content and applications, through the SASE cloud, helps optimize a fast and consistent user experience.
Improved control over the cloud security stack – delivering an all-inclusive, relevant security stack as a service by streamlining policy, operations, vendor management, and reporting, improving compliance and reducing risk.
Enjoy the benefits of digital transformation -- gain flexibility, scale and quick access to the latest features and functionality while enabling an "anytime, any device, anywhere" workforce.
Improve Security Operations Center efficiency -- progressively reduce incidents requiring manual intervention while minimizing the impact of the current cybersecurity skills shortage.
A Broadcom Software SASE Framework Accredited Partner Is Dedicated to Your Success
For a partner organization pursuing enterprise-level SASE accreditation, the task is rigorous. First, it requires two resources at the Partner organization to achieve Broadcom Software "SASE Sales Master" certification. This involves attaining both Broadcom Software Proven Sales Professional and Certified Sales Expert credentials on each component product of the SASE framework. That means in-depth knowledge of our CloudSOC, DLP, Web Protection (ProxySG & WSS) and Web Isolation products. Then, each resource must attain additional SASE-specific Sales Professional and Sales Expert certification. It requires extensive training, followed by online assessments and customer presentation evaluations for each individual resource.
And that's just the start. In addition to the two SASE Sales Masters noted above, to achieve this enterprise-level accreditation, each partner organization needs to have one Broadcom Software Knight for each of the component products, who are themselves a SASE Sales Master. Broadcom Software Knights are an organization of "technical champions" pooled from Broadcom Software's most capable partners globally. The Knight designation is the highest level of recognition that Broadcom provides for partner individuals.
If you're keeping score, that's a minimum of 44 individual certifications between sales and technology personnel at a Broadcom Partner organization, just to meet the certification requirement.
Services Expertise Makes the Difference
Beyond the certification requirements, the accredited Broadcom Partner organization must also possess cross-technology integration experience and build an end-to-end SASE demonstration lab that demonstrates their mastery of use cases implementing the SASE framework.
Broadcom's first fully accredited Partner for this corporate accreditation is Infolock. The company specializes in strategic data governance and tactical data management. That includes risk assessment, information security strategy and data loss prevention.
We are excited to be the first company to receive the Broadcom Software SASE Framework accreditation. InfoLock has made significant investments into our strategic partnership, and developed extensive knowledge and expertise around their security portfolio. Our understanding of the company's SASE offerings, combined with our industry expertise around data and cloud security, assures our prospective customers that we have the training and resources to architect a SASE solution tailored to their needs today, and in the future.
- Chris Wargo, Managing Partner, Infolock
The bottom line? Infolock is a pioneer in the data-centric SASE framework and implementation services. They, and future Broadcom Software SASE Framework accredited Partner companies, are paving the way for implementing complex solutions for securing your data and your personnel. Customers can rest assured that the tech consultant they hire knows how to handle a complex integration project across Broadcom Software's product line. Equally important, these Partners know the technology deeply enough to be able to plan your SASE implementation for today – and tomorrow.
For more information: visit Broadcom Software's partner page now.
Symantec Enterprise Blogs
Symantec Enterprise Blogs
Symantec Enterprise Blogs
Symantec Enterprise Blogs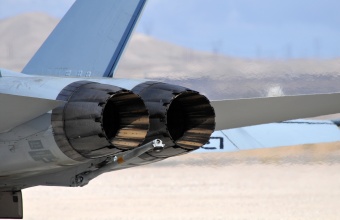 Data security is as essential to US Federal agencies as it is to the enterprise
Want to comment on this post?
We encourage you to share your thoughts on your favorite social platform.