Broadcom Software Introduces One of the World's Largest Software Businesses
Business-critical enterprise software for the largest global organizations in the world
On November 9, Broadcom Software hosted our first Investor Day event in New York City, showcasing the strength of the software business that serves over 80% of Fortune 500 companies. What was the big message? We are building a comprehensive portfolio of industry-leading enterprise software that modernizes, optimizes, and protects the world's most complex hybrid IT environments that consist of both Infrastructure and Security Software.
Recognizing that global organizations face unique challenges in managing the complexity of hybrid IT environments, Broadcom created a new software group dedicated to making enterprise companies successful in navigating complexity through industry-leading software designed to scale combined with a long-term strategic partnership. One big change with Broadcom Software is going from selling the typical "perpetual license" that you see in the market, to selling the more modern subscription, allowing more predictability for the enterprise.
"Broadcom is continuing to build one of the world's leading enterprise software businesses committed to customer success," said Tom Krause, President, Broadcom Software Group. "We continue to invest in our targeted model of partnering with the largest multinational customers to provide a comprehensive portfolio of industry-leading solutions and generate sustainable revenue. With an addressable market today of more than $100 billion, Broadcom Software has significant opportunities to capitalize on a clear customer need for scalability, agility and security to power their most complex hybrid IT environments and accelerate our long-term growth."
With our targeted go to market model, we realize that it is important to focus on serving the largest enterprise customers, which have many things in common, including:
Large and expanding IT budgets
Complex IT infrastructure
Heterogeneous environments
Hybrid/multi cloud approach
Regulated
Risk Averse
Broadcom Software is a product company first and foremost, investing in infrastructure and security software that is the foundational layer of information technology products and services. With an above industry-standard investment in R&D, we are committed to retaining our technology leadership.
I'm excited about what 2022 holds. Stay tuned for more exciting news from Broadcom Software. We realize you need a trusted software partner to help you navigate complexity and move your business forward. With our engineering-centered culture, we invest in building technology to modernize, optimize, and protect the largest global organizations in the world. Learn more about Broadcom Software here and stay up-to-date by following us on LinkedIn and Twitter.
Symantec Enterprise Blogs
Symantec Enterprise Blogs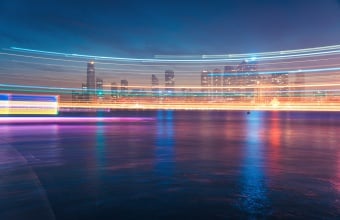 Our focus is business-critical software that modernizes, optimizes, and protects
Want to comment on this post?
We encourage you to share your thoughts on your favorite social platform.