Modernizing Enterprise Software for Agility, Scalability, and Security
Partnering with Google Cloud for continuous innovation
As Broadcom continues to find new ways to innovate and partner with the best, Google Cloud has become one of those partners that is helping us deliver world class solutions to the enterprise. I recently had the privilege of talking with Lee Moore, head of Google Cloud's Customer Experience Group, about modernizing enterprise software for agility, scalability, and security.
Here are the highlights from our conversation:
What Are Challenges Customers Face to Modernization?
Working with customers, Lee hears consistent themes around business transformation, talent risks, and the need to better manage costs.
Clearly, we inhabit a hyper-competitive market where startups constantly challenge incumbents. At the same time, many established enterprises are trying to pivot their business models to be more digital. So, the overarching goal is to deliver better end user experience by becoming more agile. Ultimately, that manifests itself in being able to make more decisions in real time, usually by harnessing advanced technologies like Artificial Intelligence (AI) or Machine Learning (ML).
But this isn't easy. It's become harder than ever to find talent given the historically low levels of unemployment worldwide. With unemployment rate at around 3% and greater dearth of technical talent, organizations are looking for ways to attract talent who want to work on the latest technology stack, while also seeking to improve productivity and automation.
Companies are also facing cost constraints of running their own data centers, so they seek out GCP for economies of scale and to improve the reliability, security, and elasticity of their infrastructure.
Broadcom's Modernization
As someone who has been involved in Broadcom's ongoing modernization, this makes sense to me. For many years, Broadcom was known for its prowess only as a hardware company. When we pivoted to focus on software, we had no choice but to continue to modernize across our technology.
We had to transition our software from datacenters to the cloud. We also needed to do a fair bit of re-architecting so that instead of selling software in pieces, we created complete solutions that allowed customers to reap the full benefits—the solutions were bigger than the sum of its parts
Ultimately, our goal was to bolster product resiliency, reduce the chance of outages, and improve our time to delivery cycle for releasing new capabilities and applications. And that's exactly what we accomplished – and it required Broadcom to reimagine, deliver, and support our portfolio as an integral needed bundle of software rather than a series of one-off solutions.
Continuous Innovation
Lee explained that customers come to GCP looking to benefit from the velocity of innovation at Google Cloud. He described how they use the platform's tools to innovate faster and deliver new products to the market. By tapping into a platform that provides exceptional scalability, availability, and responsiveness regardless of geography, he said they are in a better position to meet the evolving needs of their end users.
We at Broadcom Software experienced this as well. We liberated our product teams from worrying about operations and data centers so they could focus on inventing great products and great customer experiences.
Reducing Complexity
We also talked about how a modernization agenda leads to the faster delivery of products, improved compliance, and higher levels of security. And perhaps most importantly, a modernized technology stack helps organizations quickly adapt and respond to the market.
Those are significant advantages because the more complex your IT architecture with different platforms or silos, the more risk you introduce. By modernizing and having an open system, you can reduce IT complexity and therefore reduce risk. What's more, a modernized technology stack helps quickly adapt and respond to the market, economic and customer demands.
Broadcom just sponsored a survey by Harvard Business Review on the topic of IT complexity. It turned out that 82% of the respondents flagged it as an impediment to success. What's more, another 63% of respondents said that incompatible systems and technologies were at the top of the list of factors contributing to complexity.
Broadcom and GCP
Broadcom has its own success story with GCP. We compressed what would normally be a 10-year transition into six months. Before consolidating on GCP, we were running 60-plus data centers globally. The plan was to replace all 60-plus data centers in 6 months—which we did. And it was crucial that we, as partners, got this right because the workloads were time-sensitive and customer-sensitive, and any glitch could have a huge impact on customers.
More than two years later, the system continues to work, and most importantly, we achieved this without any noticeable impact on our customers.
It was a great success and it left Broadcom well positioned to drive innovation and continue to modernize our software solutions as we empowered customers to achieve their business goals. That's what the business schools often qualify as a "win-win."
To learn more about how Broadcom Software can help you modernize, optimize, and protect your enterprise, contact us here.
Symantec Enterprise Blogs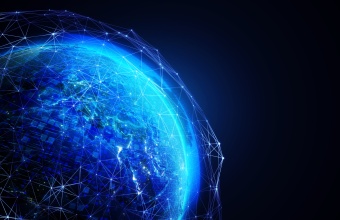 An Update from Hock Tan, Broadcom President & CEO
Symantec Enterprise Blogs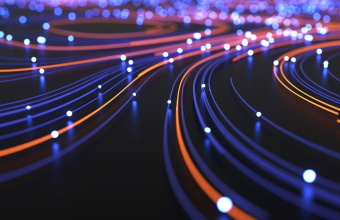 Broadcom Software customers are already seeing the benefits and there is more to come
Want to comment on this post?
We encourage you to share your thoughts on your favorite social platform.