Broadcom Redefines the European Channel Model to Provide Greater Flexibility, Autonomy and Efficiency
Arrow Electronics and Broadcom collaboration helps streamline transactions, accelerate value and drive customer success
In the digital age, innovation is the driver of future success. That's always been our customer focus at Arrow, and what we strive for in the market. It's why "Five Years Out" is our way of thinking about the future and the technologies needed to make that future happen. And that's why our strategic collaboration with Broadcom Software is a perfect fit for us – it enables us to innovate in the European market for the benefit of all our solution providers and their customers.
Broadcom has proven that they are a technology disruptor and have a history of redefining how business gets done while bringing new solutions to market. In many cases, their innovations are shaping the direction and success of their customers, and form an integral part of their enterprise, security and cloud computing strategies.
Now, in cooperation with Arrow, Broadcom is bringing that vision and innovation to a Go-To-Market (GTM) strategy for the European mid-market and small-to-medium business (SMB) channel. Under this new selling approach, all Symantec businesses not directly managed by Broadcom, are now Arrow's exclusive responsibility. This new GTM strategy transforms the way solution providers can add value and it redefines the role of the distributor. And importantly everyone in the sales chain benefits; from the manufacturer, distributor, solution provider and the end-user. So how does it work?
Beyond Distribution
This new business model, known as the 'Cybersecurity Aggregator Program', significantly transforms the role of Arrow in mid-market and SMB channel sales, giving us a more pivotal role in defining and driving strategy. Historically the software vendor has been responsible for managing the channel sales business, leaving little room and flexibility to localise programs or negotiate deals. The Cybersecurity Aggregator program turns that model upside down. Now, Arrow, as the Aggregator, is entirely responsible for defining the channel sales strategy and independently driving the Go-To-Market initiatives for Broadcom's Symantec products and services in the European mid-market and SMB space.
This marks a huge departure from the traditional vendor-channel relationship and is tremendously exciting for all of us involved in European mid-market and SMB channel sales. At a stroke, we have moved 'Beyond Distribution', and now cover the entire pre & post-sales cycle, servicing customers faster and more efficiently. And, with additional resources and investments, we are helping resellers to run more profitable, predictable operations, with flexibility to develop business.
This new strategy works well. It combines Arrow's ability to reach the broadest European audience of channel reseller partners, with a new-found flexibility to create our own compelling programs to expand business opportunities for our resellers. And that all adds up to better customer outcomes.
You could say the sum of the parts is greater than the whole.
This is how our 1 + 1 = 3 approach works:
Arrow, as Broadcom's exclusive Cybersecurity Aggregator; championing the Symantec brand and Broadcom technologies, brings unique GTM programs that drive awareness and create demand
+
Our resellers serve as the front-line of support for their mid-market and SMB customers benefiting from Arrow's additional resources and their own invaluable expertise
=
A Win-Win-Win Value Proposition
Collaborating with Broadcom
Our collaboration with Broadcom brings to life our GTM—Win-Win-Win Value Proposition"— for our partner ecosystem and their end-user customers. Pairing Broadcom's technology strengths with Arrow's channel expertise ensures that channel partners and their end-user customers get a whole greater than the sum of its parts. It provides the best security software solutions and services, in the most efficient and cost-effective way possible, through a business model that de-risks investment, while providing unique benefits for all.
More autonomy, faster decision making, greater efficiencies and ultimately the room to grow and accelerate revenue. Service and sales can be much more responsive to customer needs and those who know their customers best can respond at speed, providing even greater value.
Greater Customer Benefits
The customer is front and centre in this new business model. We now have unlimited scope to provide targeted programs and offers, and to help ensure customers can engage more easily with Broadcom's Symantec Cybersecurity solutions. Our exclusive autonomy over the mid-market and SMB & unmanaged business allows us to support our resellers faster and more efficiently at a local level. This in turn will enable the customer to deploy the best cybersecurity software on the market with the best possible support during their decision-making process and beyond.
The new Cybersecurity Aggregator model benefits resellers and customers in many ways:
Reseller Advantages:
Easy access to the broadest cybersecurity portfolio
Faster & more predictable procurement process
More opportunities and unrivalled rewards to increase profitability
New tools and services to drive customer value, locally
Customer Advantages:
Industry-leading, integrated hybrid-capable Symantec portfolio
Simplicity for users with maximum security
Flexible pricing programs to accelerate time to value
Outstanding user experience
Reduced total cost of ownership
Taken together, these innovations are reshaping the European channel sales model and are creating a whole that is greater than the sum of its parts. And that's a Win-Win-Win Value proposition for all.
Symantec Enterprise Blogs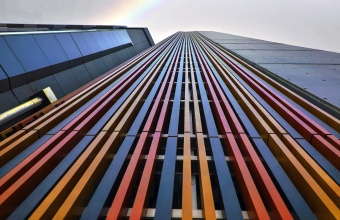 Setting the bar high for our partners and customers
Symantec Enterprise Blogs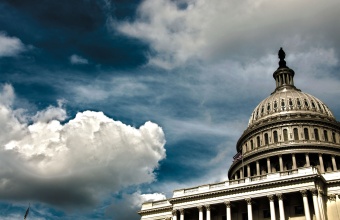 Broadcom positioned to support successful missions from the start
Want to comment on this post?
We encourage you to share your thoughts on your favorite social platform.