Broadcom Innovations Reshape the Channel Marketplace for Increased Benefits to Customers
TD Synnex and Broadcom partner for customer success
In the tech industry, if you're not evolving, you're asking for trouble. We operate in a business that's always in constant change and it's why partnering with Broadcom Software has always been so important to my organization.
Broadcom has a long, and well-deserved reputation for continual innovation in the product and engineering space. Its products and services are ubiquitous in enterprise IT. In fact, Hock Tan, Broadcom's President, and CEO, estimates that a large amount of all Internet traffic crosses some type of Broadcom technology including chips, security software or other technology.
So, I'm excited to share the news that Broadcom Software is extending that history of innovation to Go-To-Market (GTM) models that promise to reinvent the reseller channel sales market and the overall vendor-partner-end user customer relationship. These innovations redefine partner value and change the role of the distributor for the ultimate benefit and profitability of everyone—vendor, distributor, reseller partner, and their end-user customers.
Turning Traditional Business Models on Their Heads
The net effect of Broadcom Software's GTM innovations will be to transform traditional business models by taking responsibility for sales and services from the vendor and moving it closer to the channel customers.
One of these innovations, Broadcom Software's introduction of the Expert Advantage Partner (EAP) program, reinvents the traditional industry professional services and support model by replacing a single services provider with a network of the company's best and most valued partners. They bring the deep understanding of Broadcom Software's solutions, services, and customer relationships worldwide that only the company's closest and most-trusted partners can provide.
Game-Changing Innovations
Another innovation affects the reseller business model that has long defined the channel sales marketplace. We are calling it the Cybersecurity Aggregator program for how it transforms the traditional role of the distributor/aggregator in the channel reseller model. In this new model, TD Synnex, as the distributor, and not Broadcom, is now responsible for managing Broadcom's channel sales business for their small and medium sized (SMB) commercial customers.
This is a game-changing business model that turns the traditional, "top down" model on its head. No longer will the product vendor be calling the shots, giving companies like my own little independence to negotiate deals with our partners and the organizations they serve. Instead, we will be given the ability to make decisions quickly that positively impact these smaller customers faster.
Placing the responsibility for managing the reseller channel sales network with the distributor brings all parties in the channel closer to each other. Distributors know their resellers best while resellers know their customers best. This arrangement ensures that the channel resellers who are intimately familiar with their SMB customers' needs can respond even faster, speeding the time-to-value of their customers' technology investments. Under Agg 2.0, SMB customers receive enterprise level-protection and support at prices and speed they can afford.
Here's how the new structure works:
Broadcom (the vendor) creates the product and service solutions.
TD Synnex (the distributor) manages the USA (excluding US SLED) and Canada reseller channels other distributors will own this role in other geographies). More than just fulfilling the traditional role of acting essentially as the warehouse and the bank for our reseller partners, we are now able to make deals directly with them.
Resellers (the sales and support partners) serve as the front-line of support for their customers and as TD Synnex's largest sales arm.
The new business model introduces an unprecedented level of independence, flexibility, and efficiency to channel sales and throughout the entire reseller supply chain.
Greater Customer Voice
This new channel sales model also greatly elevates the role of the small and medium business (SMB) sized customer. Now, customers asking for a deal or looking to combine or bundle multiple SKUs to make solutions specific to their business needs can expect results much faster than before.
In the previous, vendor-centric model, most, if not all decisions related to these sorts of requests required the express consent of the vendor. In this new, customer-centric approach, decisions can be made basically on the spot. This is a profound improvement on how business gets transacted.
Customer organizations will also benefit from having the advantage of a larger and more comprehensive product portfolio. Customers can expect the same robust solution offered to the largest enterprise, a cybersecurity solution from Symantec Enterprise, for example, is now available to them.
Customer Benefits
Here are just a few of the ways the new channel sales business model benefits small and medium sized business (SMB) customer organizations:
Expanded product portfolio
Faster time-to-value
Streamlined management
Better communication
Best-in-Class user experience
Top Tier innovations
Same solutions for all customers, large and small
Lower TCO/Greater ROI
In closing, I would like to add that as Broadcom continues to acquire new organizations, the products and services that exist after the acquisition will also be available to all Broadcom Software channel customers. And that's a future which we can all welcome with great anticipation.
Symantec Enterprise Blogs
Symantec Enterprise Blogs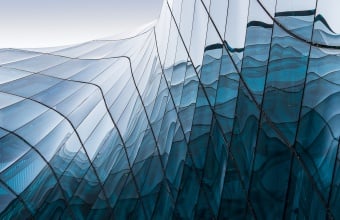 #1: Keep your user experience transparent
Want to comment on this post?
We encourage you to share your thoughts on your favorite social platform.