Women in Tech
A candid conversation is happening at RSA about why the numbers of women in tech are low
I am a woman in the technology industry. There aren't many of us.
When, I started as an office manager for a technical publications department, I didn't know code language from Greek. My company needed someone to postscript, process, and move large files around in UNIX. I was lucky enough to be sat in front of a UNIX box and a Windows machine and simply told to "learn, and learn quickly."
Although I had no prior experience, I did have an agile mind and a great passion for learning. It set me off on a career in tech where I went on to master many disciplines of coding. The point is, I was given an opportunity as a young woman that I otherwise would never have sought out on my own.
Looking through this year's RSA catalog, I see a few sessions run by women talking about their role in technology. The statistics haven't changed much over the years. For example, in the area of cyber security, just 11% of personnel are women these days. I learned this while attending a panel session of three women working in cyber security who were once part of the 8200 Unit, Israel's famed military intelligence unit. In Israel, women comprise 25% of the tech industry. Although the percentage is far from parity, it's still well over the global average. Of the women in Israel who work in cyber security, 58% of them were part of the 8200 Unit.
What are Israel and the 8200 Unit doing to inspire so many women into a tech career? The answers follow my own personal experience – opportunities are given to young women based on their leadership and communication attributes.
None of the women recruited for the 8200 Unit have to know code. They are not avid gamers, geeks, or weekend hackers. Young people are given tests while still in secondary school that assess their decision-making and analysis abilities, among other attributes that show they can handle pressure and communicate effectively. Then these young women are introduced to the fields of technology and often they flourish there.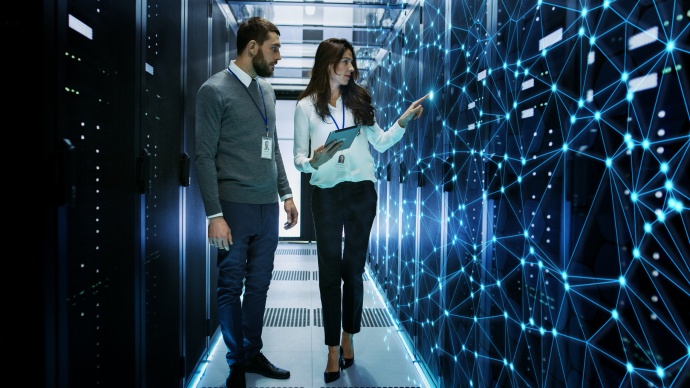 What's more, these young women of eighteen and nineteen are instructed on how to take initiative, speak up and be heard, especially because someone's life may depend on their expert analysis and opinion. They are also paid an equal amount to their male counterparts. In the 8200 Unit, a position has a flat base of pay for everyone. Of course, when these women leave the 8200 Unit and enter the civilian work force their experience is much like the rest of ours around the world, but the start they had in both technology and leadership training made a significant difference in their careers.
Several audience members, both men and women, asked for advice from the panel on how to handle the double standards prevalent today in the tech industry. The advice was simple but sound: if you don't have a mentor, find one. Guidance from a person who has the experience you seek is key, especially for women.
Often a woman walks into a room of strangers and must prove her credibility in her field, whereas a man can walk into the same room and his credibility is assumed. It's important to afford women equal opportunities, but until that idea takes off what is really important is for women to learn how to grab the reigns of initiative and drive their own success.
Years ago, I was working as a contractor in a tech company and was approached with the opportunity to become a full-time employee. The hiring manager asked me to think about the position and to tell him the salary range I would expect. I can honestly say the idea of valuing myself scared me. I wasn't sure how to approach the question of naming the salary I'm worth so I asked a colleague and friend for his advice. The mentoring he gave me was invaluable. He showed me how to do the market research for the job I would have in my city, state, and across the country – to look for comparable salaries. Then he helped me create a business case for asking high based on the merit of the work I'd been doing. It worked. I was hired at a higher salary than I had ever earned, and it's a skill I use anytime I put myself forward for promotion or a new job.
Confidence, credibility, standing up for oneself all seem like simple concepts, but it can make all the difference in a woman's career to be mentored, guided, and groomed in these areas. The women of the 8200 Unit see it in their lives, as I see it in mine.
Join Symantec at RSA Conference 2018 Booth #3901 North Expo Hall. Click Here for the schedule and follow @Symantec on Twitter for highlights.
Want to comment on this post?
We encourage you to share your thoughts on your favorite social platform.