Symantec U.S. Government Affairs: What's Ahead in the New Year
Key policy issues we are monitoring
Welcome to the Symantec Government Affairs blog, where we, as a division of Broadcom, will look at U.S. public policy and legislative issues relevant to Symantec Enterprise customers throughout the year.
With a new Administration and a power shift within Congress, here are some of the issues we are closely watching in 2021:
Economic stimulus package – President Biden has made it clear that he wants an economic stimulus package to pass within his first 100 days in office. While being negotiated at the time of this writing, the package could include funding for broadband expansion and other IT related improvement.

SolarWinds fallout – Congressional committees and Executive branch agencies have already begun fact-finding to determine how the hack happened, the breadth and magnitude of the damage caused by the hack, and how to prevent similar attacks from occurring in the future. We expect Congressional hearings, investigations, reports and recommendations this year, with potential increases in regulations and requirements to supply chain security.
Big Tech reform – There is potential for movement on several issues impacting the technology sector:


Section 230 revisions: There is bi-partisan support, albeit for different reasons, to make changes to the "tech liability shield." While consensus will be difficult, look for various proposals dealing with content moderation and holding platforms accountable to gain steam.
Federal privacy bill: Another ongoing legislative issue that has bipartisan support but also significant disagreement on specific provisions is privacy. Look for some progress to be made on federal legislation that appeals to both parties and deals with the patchwork of various state legislation being proposed or already in place.
Antitrust: Various legislation on antitrust enforcement likely will be introduced following up on last session's House Judiciary Committee's report, but significant hurdles remain for consensus. Increased funding to enforce existing antitrust laws may be the most viable option.
The Government Affairs Office at Broadcom will be carefully monitoring these issues and will keep you updated on significant developments that may impact your business.
Symantec Enterprise Blogs
You might also enjoy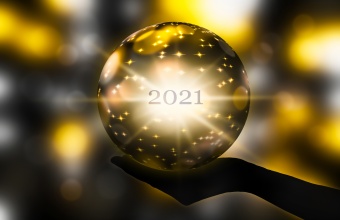 As you think about what is important for the enterprise in advance of a new year of cyber threats, here are the trends and activities to keep in mind
Symantec Enterprise Blogs
You might also enjoy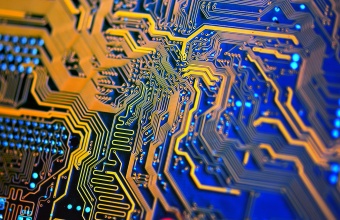 Tool was used to spread onto other computers in victims' networks.
Want to comment on this post?
We encourage you to share your thoughts on your favorite social platform.